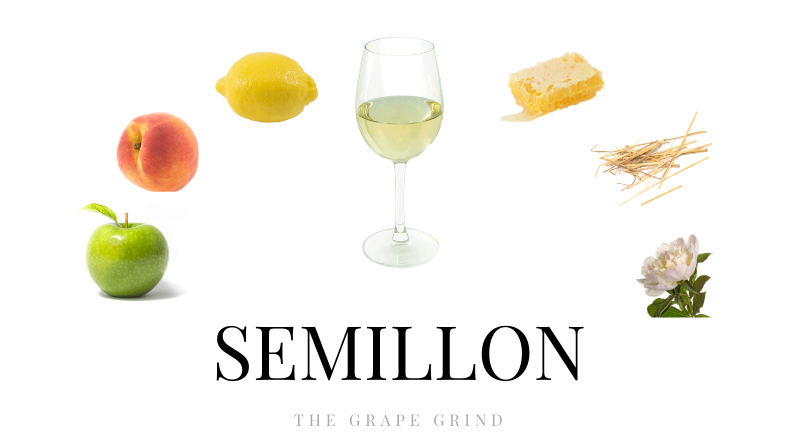 All You Need to Know About Semillon: A Quick Guide
Semillon is a thin skinned, early ripening variety used primarily as a blending grape in many regions. Youthful or single-variety wines can be lighter (bodied) and very bright with some herbal and citrus notes. However, if given five to ten years, these wines can show a lot more stone fruit and honeyed qualities. Semillon wines can also be very rich and full-bodied, especially when found in the sweet wine areas of Bordeaux (the most familiar being Sauternes), where it is blended with Sauvignon Blanc and Muscadelle.
A few more notes on Semillon:
Its homeland is in southwest France

When young, it can lack intensity or complexity

Depending on the age, location, and winemaking style, Semillon wines can fall on a spectrum of light and zesty OR round and creamy 

Wines can be both dry or sweet as well

A common descriptor for Semillon is "oily" or "waxy"
The following guide will illustrate what Semillon tastes like (aroma, flavor, and structure). It will also tell you where it's from, provide you with common food recommendations, similar varieties, and let you know why you should be drinking more of it!
How would I describe Semillon?
Oily
Semillon is known to have a waxy or oily texture/mouthfeel. 
Round
Semillon is usually moderate in alcohol content, but with a richer mouthfeel than many other white varieties. This is especially true with oak influence, age, or in sweeter botrytized wines. 
Green
Semillon showcases a lot of the same green and herbal qualities that Sauvignon Blanc does, perhaps to a lesser degree, but they are comparable!
What does Semillon taste like?

These are the most familiar tastes and aromas I typically find in a glass of Semillon. It's also common to find lime, grapefruit, pear, papaya, apricot, fig, herbs, grass, vanilla + toast notes depending on where the wine is from, and how it is made. 
Remember, wine tastes are somewhat relative. There may be some different tasting notes you consistently find while drinking Semillon.  
There is no "one size fits all" when it comes to structure for every grape, however, there IS a general range when it comes to body, acid, alcohol, and tannin for each. Below are general guidelines for classic representations. Growing conditions and winemaking techniques can impact each of the following.
Medium Body
Think of that weight as a liquid scale, from water (light body) to heavy cream (full body) in your mouth. Semillon can be light or full-bodied, but typically falls in the middle.
Medium Minus Acid
You can judge acidity based on whether your mouth waters after you take a sip of something. The more you salivate, the higher the acid. Compared with it's rich body, the acid level in Semillon is lower than most whites. 
Medium Alcohol
You can feel alcohol 'burn' the back of your throat when you take a sip. Semillon can have medium to high alcohol, but it's typically moderate.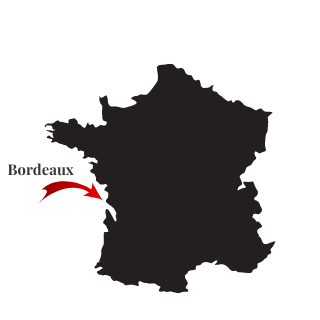 France
Primarily in Bordeaux
Semillon is thin-skinned, fairly neutral in flavor, and very susceptible to Botrytis (Noble Rot) which makes it a major contributor to the sweet wine regions of Bordeaux.
Within the Graves region, along the Garonne River lies Sauternes, where the most age-worthy Semillon blends are found. There is a lot of fog in this area which creates a perfect environment for Noble Rot. These late harvest dessert wines are known for their rich dried fruit and honeyed character. Sauvignon Blanc is usually added as a blending variety for aromatics and acidity! (Muscadelle can also be added for some floral elements). 
Other regions known for sweeter wines, but shorter aging periods include Barsac, Cérons, Sainte-Croix-du-Mont, Cadillac, and Loupiac.
When made as a dry wine (such as in Pessac-Leognan), Sauvignon Blanc is typically the dominant variety and Semillon is a smaller percentage of the blend.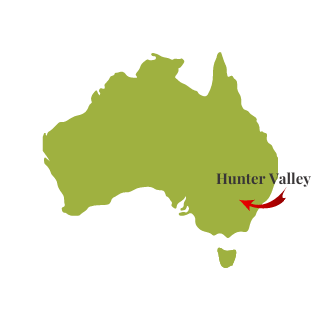 Australia
Primarily in Hunter Valley
Semillon from Australia flies a little more under the radar as its conditions are not prime for Botrytis (Noble Rot). In Hunter Valley, it is typically picked early (when the acid is higher) and made into a lighter style of wine. As these wines age in the bottle, they take on more rich stone fruit and honeyed qualities. Because of the higher acidity, these wines can be incredibly age-worthy as well!
In the areas of Barossa and Margaret River, Semillon wines can be fuller and richer due to oak aging!
You can also find wonderful Semillon from South Africa, the USA, Chile, Argentina, New Zealand, and Canada.
What are the best food pairings for Semillon?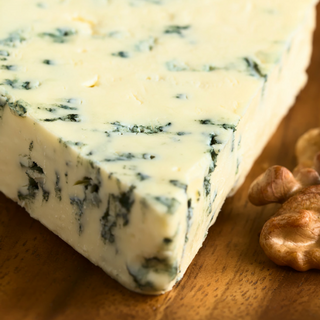 Why?
The sweeter botrytized styles of Semillon (such as Sauternes) can offset the bitter/savory quality of the cheese! The botrytis notes of the wine also marry the somewhat 'moldy' notes found in blue cheese!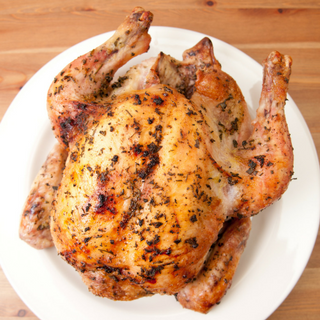 Why?
This is a great pairing for the fuller and riper (sometimes oak-aged) styles of Semillon often found in Barossa or South Africa. Both the food and wine complement each other with rich, buttery, herbal flavors.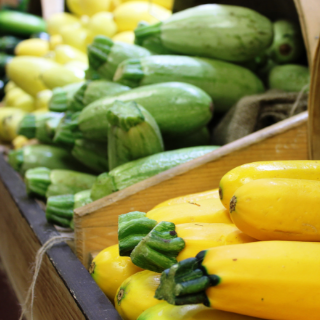 Why?
Not all white wines pair well with vegetables, but many styles of Semillon pair fantastically with roasted squash dishes, especially fuller styles with some oak. There is a warm richness to these wines which complements the dish. The vegetable/herbal quality of the wine can also allow this dish's flavors to shine!
Other Pairings: foie gras, shellfish, white fish, salmon, ham, peas, asparagus, risotto 
What other similar varieties would I enjoy?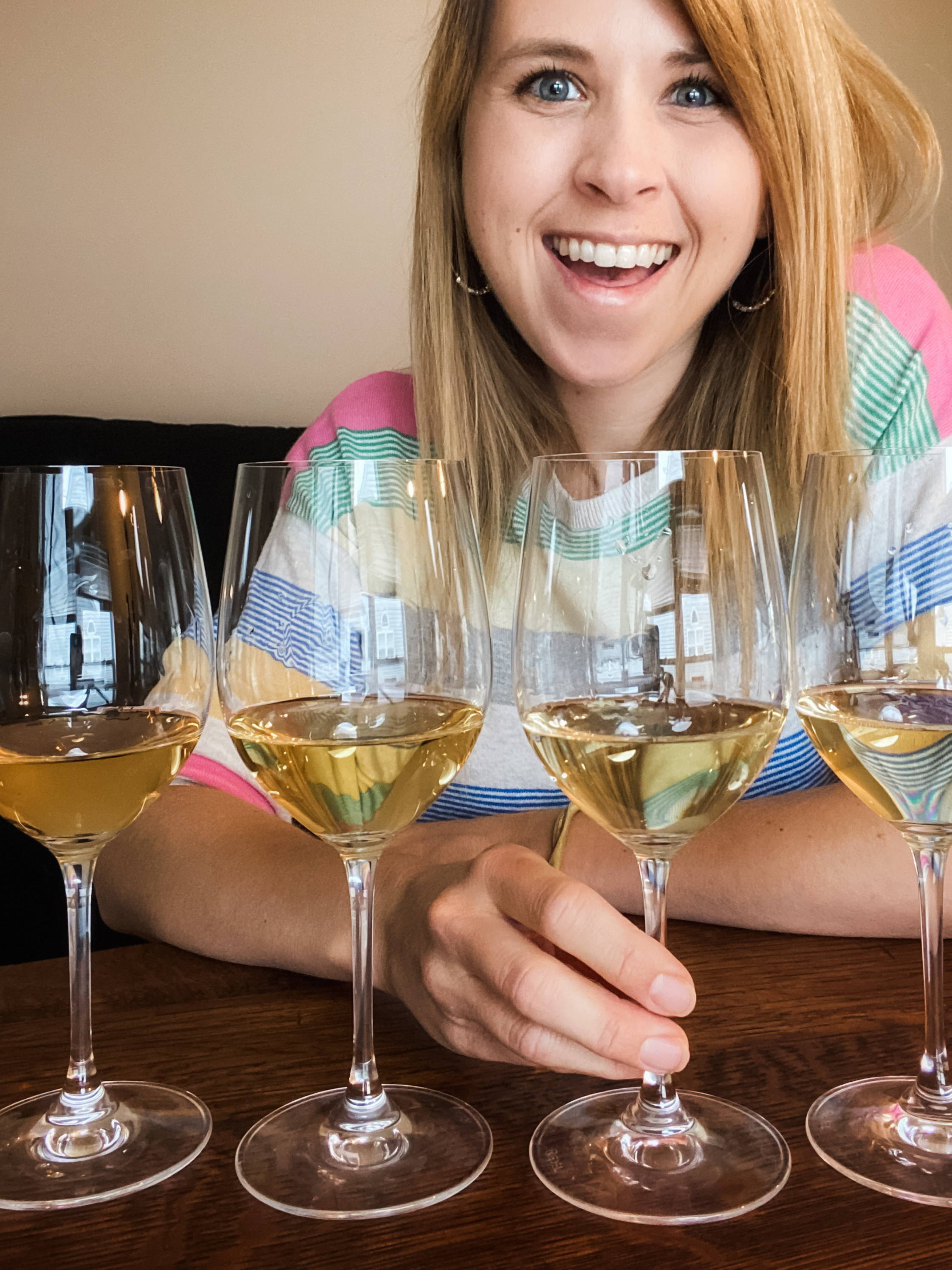 A Certified Sommelier and Certified Specialist of Wine with a passion for everything wine + beverage!