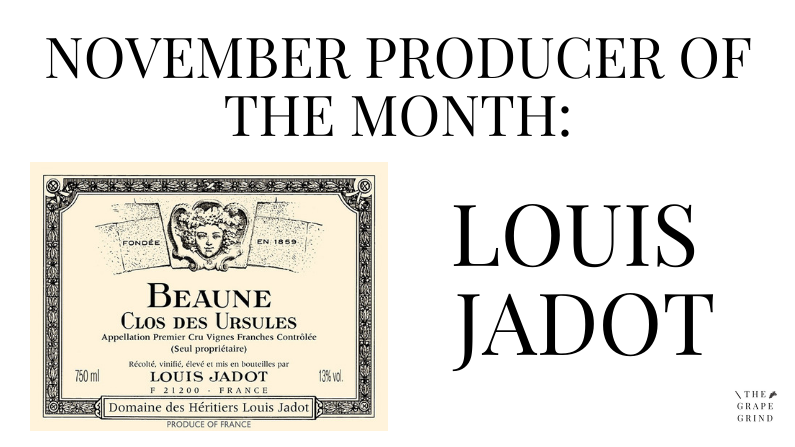 PRODUCERS OF WINE SERIES: November Edition
Each month I'll be highlighting a specific wine producer. These are well-known producers (that you will see and hear about often in the industry) and important ones to have in your producer portfolio or list of producers to know while studying for exams!
France – Burgundy (Beaune, Maconnais, Beaujolais)
Pinot Noir

Chardonnay

Gamay (Beaujolais)
Maison Louis Jadot was founded in 1859 by Louis Denis Henry Jadot

Maison Louis Jadot manages vineyards in the Cote d' Or (mainly Cote de Beaune), Maconnais, and Beaujolais, and produces Grand Cru, Premier Cru, and Village wines at various prices. The best and most well-known wines are Chardonnay and Pinot Noir from the Cote de Beaune region

Maison Louis Jadot (along with owning plenty of vineyards) became a negociant business around 1959 (A negociant is a wine buyer who purchases their grapes from other smaller vineyards and sells the wine under their own name) 

 Louis Jean Baptiste (the son) took over management in 1990 

In 1996 Maison Louis Jadot settled in Beaujolais (The vineyard there is known as Chateau des Jacques – see image below)

In 1985 Madam Jadot sold the company to Rudy Kopf (who owns KOBRAND US importers)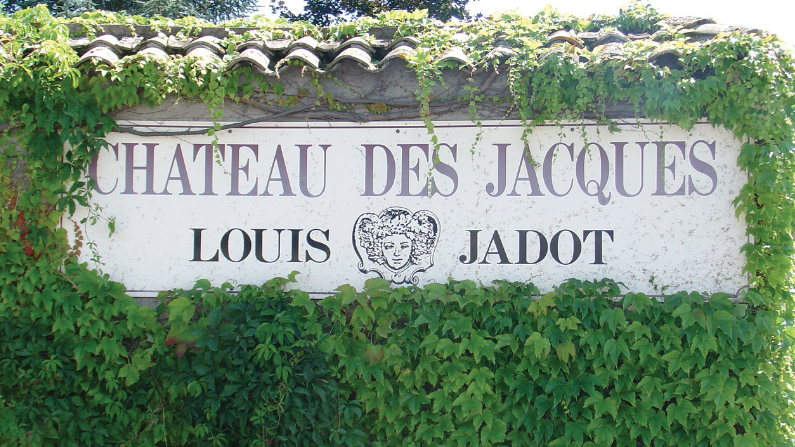 Chateau des Jacques is the vineyard owned by Lois Jadot in Beaujolais! It is spread out over six appellations. Look for labels from Moulin A Vent, Morgon, Fleurie, and Chirobles (these are all considered 'Cru's').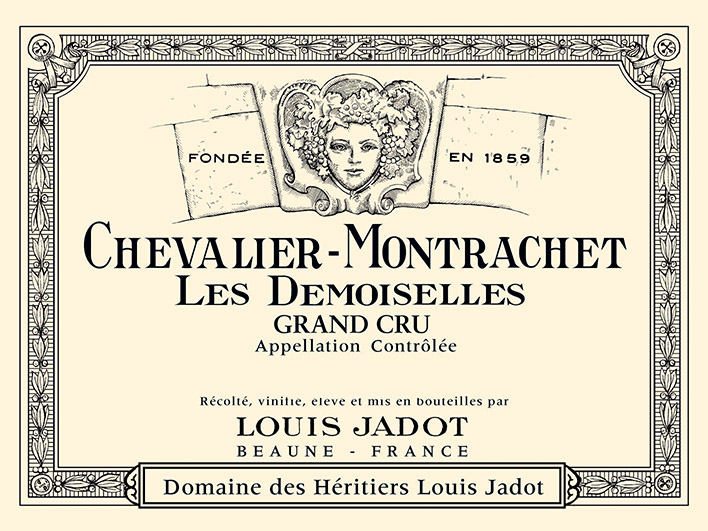 Chevalier-Montrachet
A Grand Cru vineyard located in southern Cote de Beaune. Soils are chalky with good drainage. Wines are fermented and matured for 15-18 months in oak barrels.
TASTING NOTES
This Chardonnay has notes of profound citrus, honey, and toast. It is full-bodied, powerful, and has a long finish.
FOOD PAIRINGS
Pair with lobster, mushroom pasta, and braised white meat.
COST
around $700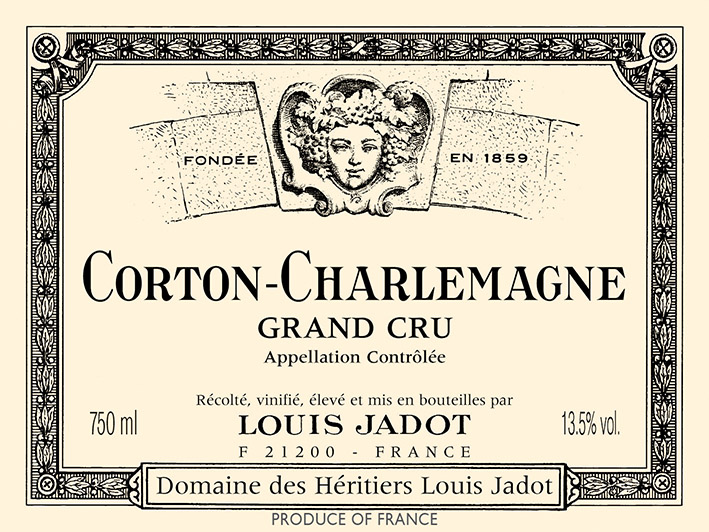 Corton-Charlemagne
A Grand Cru area shared by the villages of Aloxe-Corton and Corton and Pernand-Vergelesses in northern Cote de Beaune. Wines are fermented and matured in oak barrels for 18 months.
TASTING NOTES
This Chardonnay has notes of citrus, flowers, and spice with intense minerality! Slightly more crisp and intense.
FOOD PAIRINGS
Pair with fish, shrimp, and white meats in cream sauces. 
COST
around $150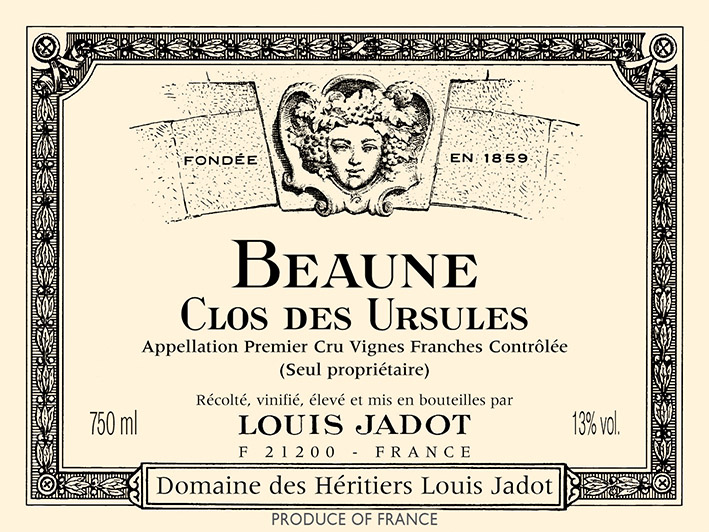 Clos Des Ursules
A Premier Cru vineyard from the village of Beaune in Cote de Beaune. Wines are destemmed and fermented in open tanks for one month, followed by maturation in oak barrels for 15-18 months.
TASTING NOTES
This Pinot Noir has notes of red fruit and earth. It is both firm and rich, with a balance of elegance and power.
FOOD PAIRINGS
Pair with mild cheeses and delicate fish or chicken dishes with herbs and/or mushrooms. 
COST
around $120
You are very likely to find and purchase Village wines from this producer, which will cost you only $15-20 a bottle. These wines are easy to drink, lively, and generally meant to be consumed young. 
1. Joseph Drouhin 
2. Bouchard Pere et Fils 
3. Domaine Laflaive
4. Joseph Faiveley
1. Jean Foillard
2. Marcel Lapierre 
3. Jean-Paul Thevenet
4. Guy Breton
Just in time for Beaujolais Nouveau and Thanksgiving dinner, I can think of no better reason to highlight this producer for the month of November!