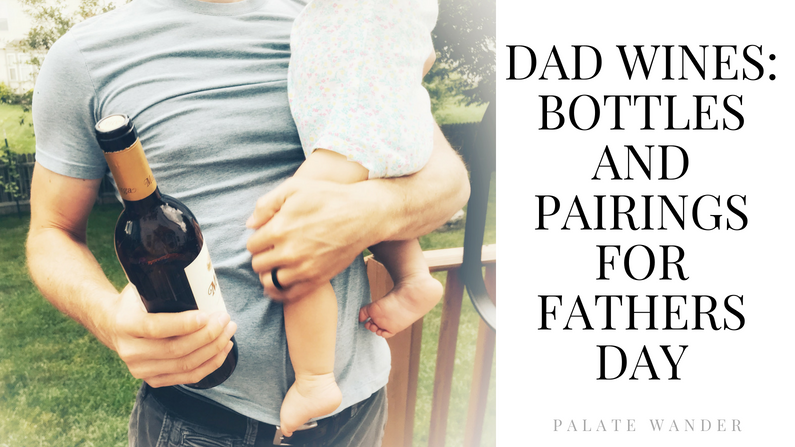 Dad Wines: Bottles and Pairings for Fathers Day
For those men who have raised or are raising children, I can't think of a more appropriate Father's Day gift than wine. In our house, the end of the night beverage of choice for my husband is generally beer or bourbon, HOWEVER, there are occasional nights when my husband ask for wine! (I love it when that happens!) Maybe your dad or a dad in your life is a wine lover and you are wondering what you should buy. Maybe you are pondering what wine(s) to pair with your fathers day dinner. Either way, here are some wine pairings and bottles for this weekends big holiday.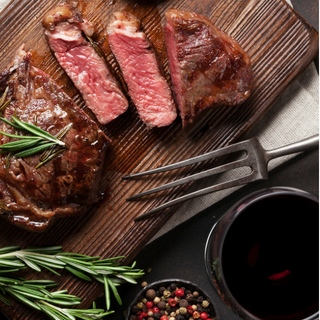 STEAK + CABERNET SAUVIGNON
I know, I know, it's the stereotypical wine pairing, but it is the traditional meat and potatoes type of meal every dad is looking for!
Cabernet will always be a staple wine in our house. It's big and bold and many dads will go for it when having a steak or meat and potatoes entree. Napa Cabernet's are big and bold with intense fruit. Sonoma Cabernet's are a little less fruity and powerful and a bit more rustic. Chilean Cabernet's are big, fruity, and spicy as well as a great value. For something fun, try an Australian Cabernet, with tons of fruit, and a touch of menthol. For a splurge, look into getting a nice earthy Bordeaux (which can be Cabernet based).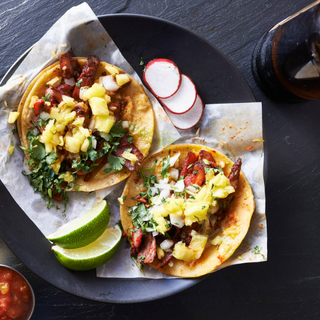 If you are doing carnitas, a Tempranillo from the Rioja region is a perfect match for dad! 
 Pork is generally a lighter meat and pairs beautifully with wines with red fruit flavors and a bit of spice. Enter Tempranillo: a medium bodied red wine, with spicy red fruit flavors, and a little bit of vanilla from American Oak (a signature characteristic of Rioja). It's not as bold as Cabernet. but has a great fruity and spicy kick. Perfect for dads that enjoy some heat in their meal!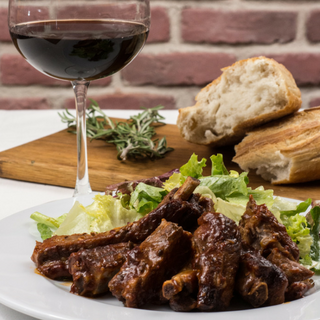 Another big bold choice! Did you know the jammy character and bit of spice in Zinfandel is perfect company for dad's BBQ dinner? 
This is my husband's favorite red varietal, therefore I'm led to believe it should be every dad's favorite! (Just Kidding). I have to say though if dad is a big bold red wine lover, and sometimes enjoys Cabernet or Syrah, try a jammy Zinfandel. Then pair it with anything BBQ. There's a tiny bit of fruity/tangy sweetness to the wine, which is fantastic with BBQ sauce. 

Honig Cabernet
Honig Cabernet from Napa Valley is smooth, rich, and delicious. Grab a bottle for Dad's meat and potatoes dinner.

Muga Rioja
Muga is a fantastic wine, full of red fruit and spice. It's medium bodied and perfect with tacos or Spanish cuisine.

Saved Red Blend
Saved is a red wine inspired by a tattoo artist, who also created the unique label. It's a blend of big red varietals like Merlot, Malbec, Zinfandel, and Syrah. Not sure what red dad enjoys most? Try this blend. It's sure to impress.

Martin Codax Albarino
Has dad tried Albarino? It's a refreshing summertime varietal with creamy citrus and floral aromas and flavors (some say it smells like beer). It's pretty great for summer too! Martin Codax makes one of the best I have tried!
Hoping you all get to enjoy some quality time, good food, and great wine with the fantastic father figures in your life. I know we will!