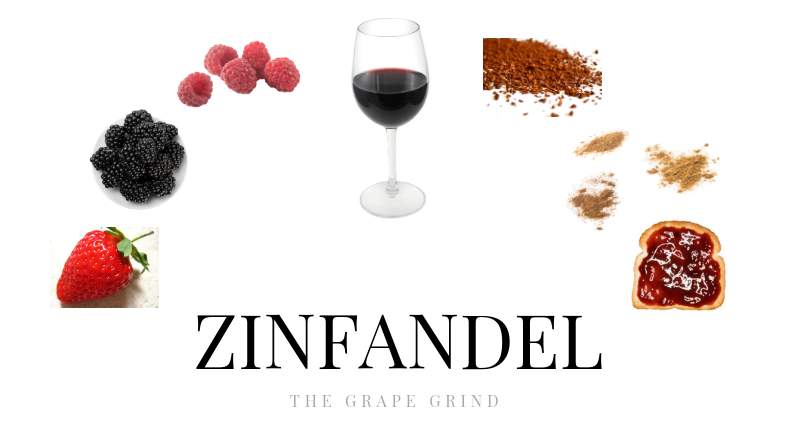 All you need to know about Zinfandel: A quick guide
Zinfandel is a robust and jammy red wine that is grown and produced all over California! Do you remember when you first found out that Zinfandel was a red grape and not a white grape? … or maybe that's just me, and you knew all along. Mom always had a bottle of White Zinfandel in the refrigerator growing up. It was her favorite, and the only wine I knew of in my youth. Fast forward a good ten years and there's always a few bottles of red Zinfandel stocked at our house. It's my husband's favorite and I do enjoy a good bottle as well. It's fruity, it's big, it's spicy… It's something I love to drink on its own (although it can be great with certain foods…as you'll see below). 
California is the place for Zinfandel, although it originated from Croatia (where it is named Crljenak: a clone of Zinfandel.) Primitivo is also a clone of Zinfandel and found in Italy. Australia produces Zinfandel/Primitivo as well, and uses whichever name it prefers on the label! Zinfandel, Primitivo, and Crljenak are so closely related and share the same DNA, they may as well be the same grape!
The following guide will illustrate what Zinfandel tastes like (aroma, flavor, and structure). It will also tell you where it's from, provide you with common food recommendations, top producers, similar varieties, and let you know why you should be drinking more of it!
How would I describe Zinfandel?
Rich
Zinfandel is anything but light and elegant. This varietal is big and bold with a lot of fruity flavors. It can be one of the richest styles of wine, and a wine you want to pair with richer entree's! 
Jammy
Jammy is a common taste descriptor for Zinfandel. It showcases a lot of berry flavors (both red and black) and the quality of fruit is often cooked, stewed, or jammy!
Intense
Zinfandel is generally a high alcohol wine. All the fruit, heat, and sometimes gripping tannin can be a powerhouse for your palate!
What does Zinfandel taste like?

Zinfandel is known for its inconsistency of fruit! Sometimes black, sometimes red, sometimes both! These are the most familiar tastes and aromas I typically find in a glass of unoaked Zinfandel. It's also common to find black cherry, plum, blueberry, smoke, pepper, floral, and coconut …and sometimes a peach yogurt aroma, depending upon where the wine is from, and how it is made.
Remember, wine tastes are somewhat relative. There may be some different tasting notes you consistently find while drinking Zinfandel.  
There is no "one size fits all" when it comes to structure for every grape, however, there IS a general range when it comes to body, acid, alcohol, and tannin for each. Below are general guidelines for classic representations. Growing conditions and winemaking techniques can impact each of the following.
Full Body
Think of that weight as a liquid scale, from water (light body) to heavy cream (full body) in your mouth. Zinfandel is capable of producing very full-bodied reds! 

Medium Acid
You can judge acidity based on whether your mouth waters after you take a sip of something. The more you salivate, the higher the acid. Zinfandel has very balanced acidity. It's generally medium. 

High Alcohol
You can feel alcohol 'burn' the back of your throat when you take a sip. Zinfandel will almost always exhibit high alcohol. This has something to do with all that fruit! Oak can also influence alcohol. 

Medium Tannin
Tannin comes from the skin of the grapes during the winemaking process. You can tell a wine has high tannin if it dries out your tongue. It imparts almost a bitter flavor. Zinfandel is usually softer in tannin, but it can range between medium and medium-plus.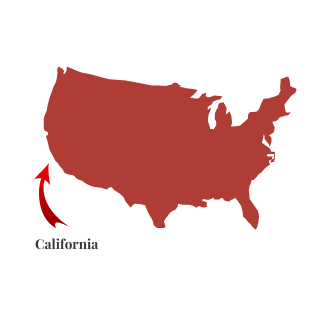 USA
Primarily in California
California was Zinfandel's first home in the US. It's also said to be some of the best. The first vines were brought to Buena Vista Winery, which is one of the oldest in the US. Vines that have lasted 50+ years are said to be Old Vine's and it's common to see this on a label. Generally, older vines make better wines. Zinfandel produced in California can taste different depending on where it's grown.
NAPA: Dark berries and high acid
SONOMA: Big and rich wines with cocoa and spice
PASO: Lighter bodied wines with red berry and floral notes
LODI: Red fruit, chocolate, and smokey notes
You can also find wonderful Zinfandel from Italy, Croatia, Australia and South Africa.
What foods should I pair with Zinfandel?
Why?
Sweet and Spicy! What could go better than a fruity/jammy wine with a good amount of spice. These flavors really complement each other. Also, when deciding on meat, the fuller the wine is, the heavier the meat should be! If you have a medium bodied Zinfandel, chicken should work just fine. For a heavier Zinfandel, use pork or beef.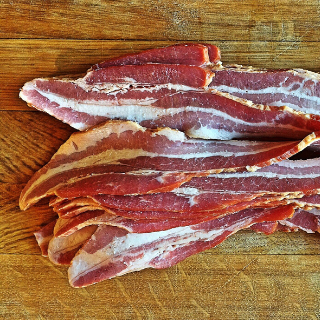 Why?
…because bacon is savory and fatty! All of that alcohol loves grease and the richness of this pairing is something to be desired. Tannin is also great with fat because it has enough grip to hold on to it. Want to really be blown away? Pair Zinfandel with a Bacon Cheeseburger.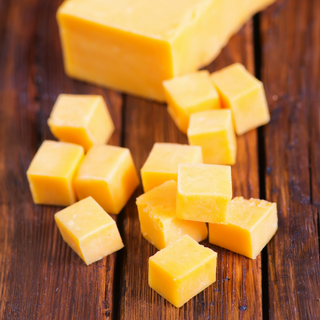 Why?
The bolder the cheese, the bolder the wine needs to be. Zinfandel is very bold and has enough body to stand up to cheddar, which is often very strong and rich. If there's smokey notes in the wine a smoked cheddar would be equally as good. 
Other Pairings: Beef, Hamburgers, Pork, Sausage, Lamb, Pizza, Stew, Tomato Dishes, Mexican Dishes, Asian Dishes
What other similar varieties would I enjoy?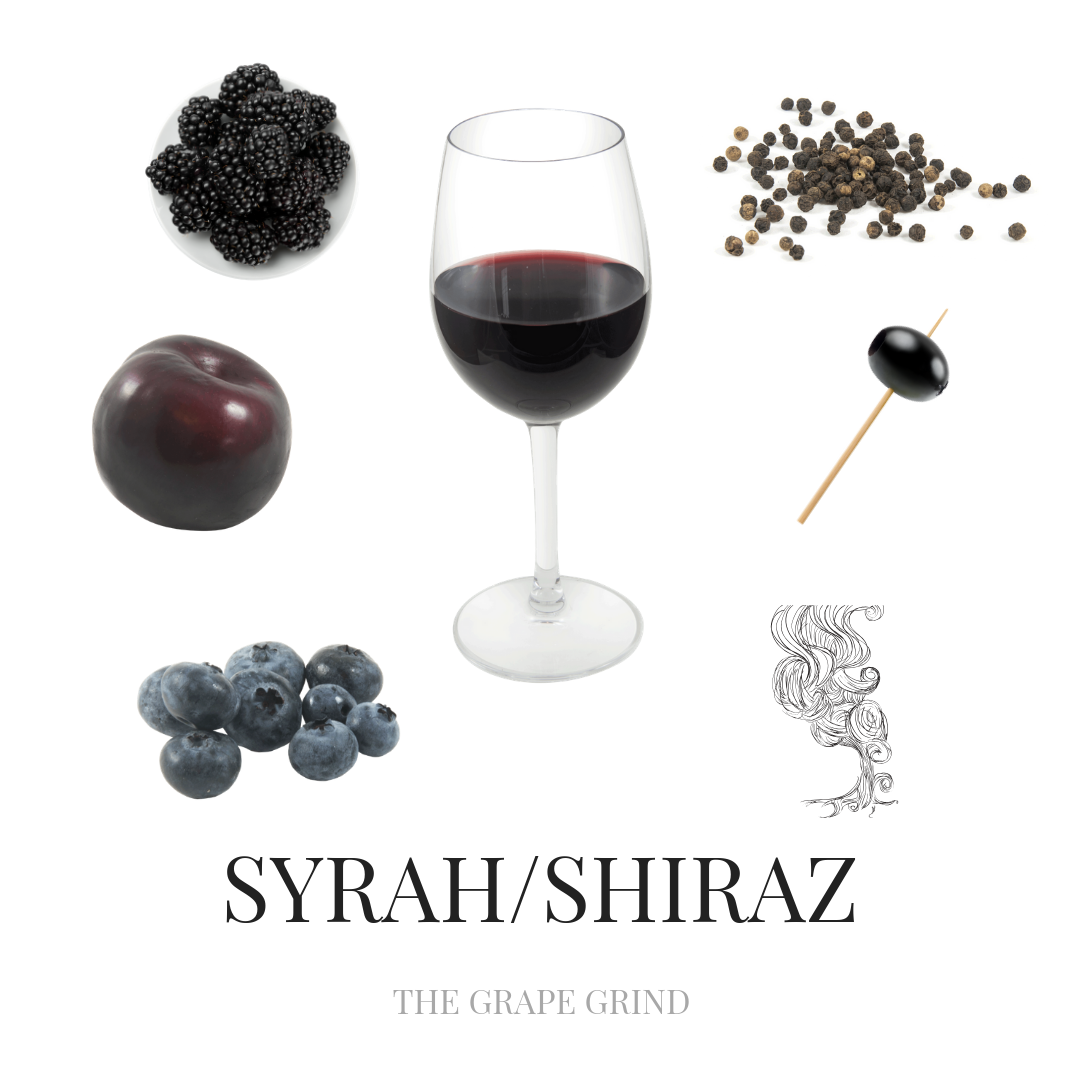 Shiraz has:
generally more concentrated in color
more consistent dark fruits
more meaty/savory flavors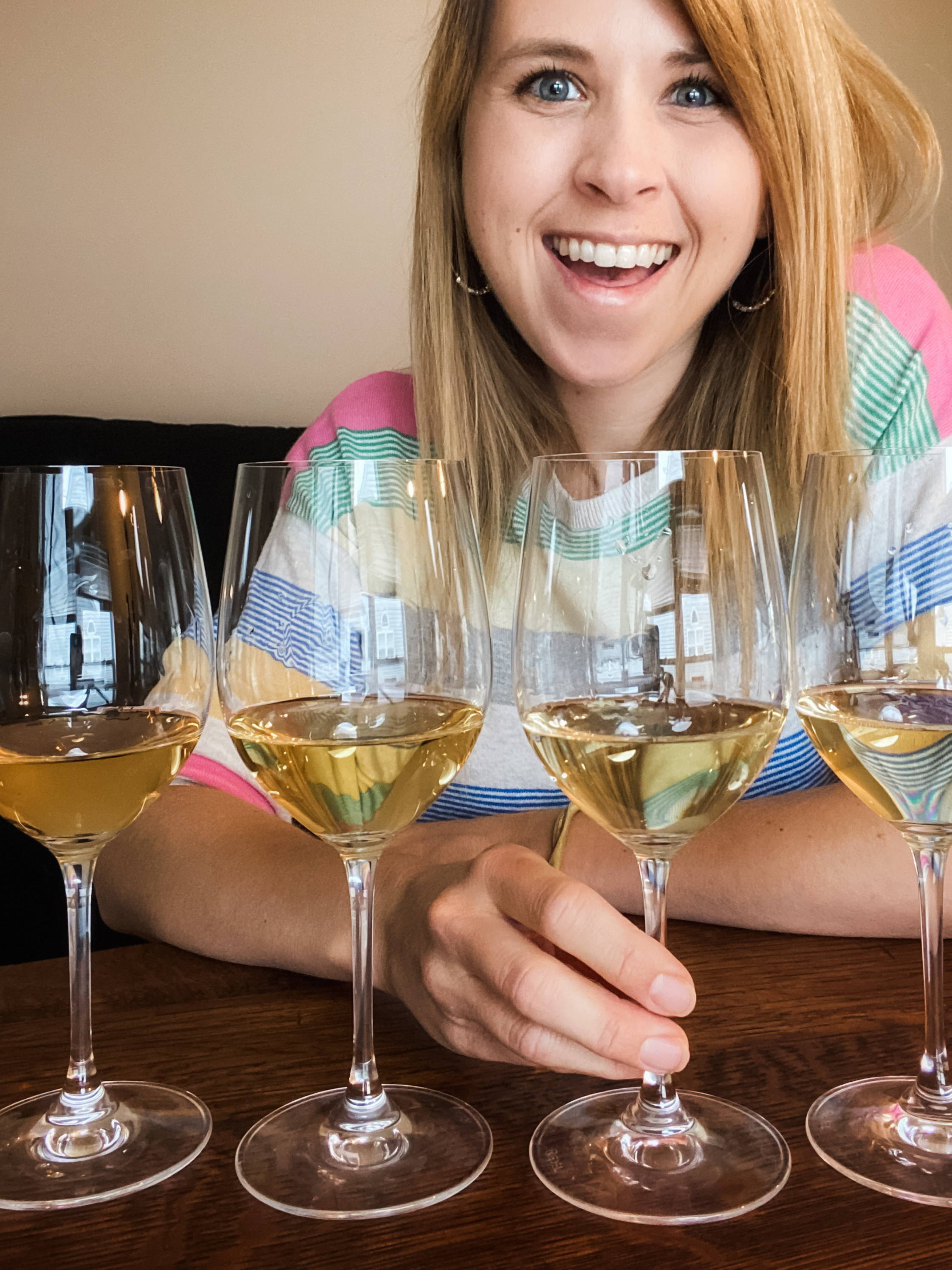 A Certified Sommelier and Certified Specialist of Wine with a passion for everything wine + beverage!