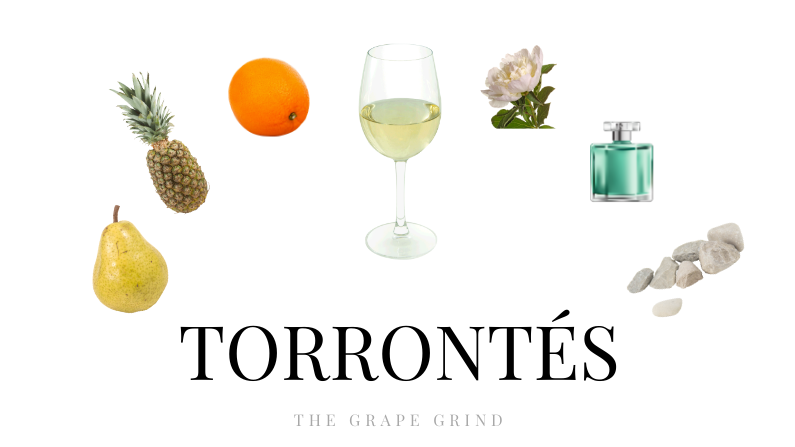 All you need to know about Torrontés: A quick guide
Torrontés is a very aromatic white grape that became widely popular in Argentina (although may have originated in Spain). If you are a fan of extreme citrus and floral flavors, this is a wine you need to get your hands on. 
A few more notes on Torrontés:
It is a cross of the very aromatic Muscat of Alexandria (from the Mediterranean) and Criolla Chica (Spanish Mission grape)

It is meant to be consumed young, so you'll usually see recent vintages

Some of the most expressive

Torrontés 

is from Salta in Argentina (though you can find it all over the country)

There are three strains of this grape and each has unique characteristics: Torrontés Riojano, Torrontés Sanjuanino, and Torrontés Mendocino.

Torrontés Riojano (from La Rioja) is said to be the most expressive with more floral aromatics and greater acidity.

Wines are fairly easy to find and moderately priced
The following guide will illustrate what Torrontés tastes like (aroma, flavor, and structure). It will also tell you where it's from, provide you with common food recommendations, similar varieties, and let you know why you should be drinking more of it!
How would I describe Torrontés?
Floral
Floral floral floral. If there's one word for this wine, this is it! It can be a love or hate relationship, as some say it reminds them of soap or intense potpourri! When made well, it's quite beautiful! 
Fresh
Great acid and great minerality, but still a rounded texture. Tons of expressive citrus and floral notes!
Intriguing
Torrontés is a major 'fruit basket', along with enough minerality and acidity to keep it from being too cloying. From citrus to tropical fruit, this grape will make you think! It's unlike any other.  
What does Torrontés taste like?

These are the most familiar tastes and aromas I typically find in a glass of Torrontés. It's also common to find peach, apricot, lemon, lime, yellow apple, melon, jasmine, potpourri, soap, ginger, cloves, and herbs depending upon where the wine is from, and how it is made.
Remember, wine tastes are somewhat relative. There may be some different tasting notes you consistently find while drinking Torrontés.  
There is no "one size fits all" when it comes to structure for every grape, however, there IS a general range when it comes to body, acid, alcohol, and tannin for each. Below are general guidelines for classic representations. Growing conditions and winemaking techniques can impact each of the following.
Medium Body
Think of that weight as a liquid scale, from water (light body) to heavy cream (full body) in your mouth. Torrontés is typically somewhere in the middle.

Medium Acid
You can judge acidity based on whether your mouth waters after you take a sip of something. The more you salivate, the higher the acid. Torrontés is medium to medium-plus in acid.

Medium Alcohol
You can feel alcohol 'burn' the back of your throat when you take a sip. Torrontés ranges, but is typically medium alcohol.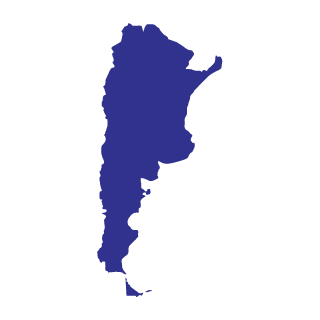 Argentina
Primarily in: Salta and La Rioja
You can find the grape all over this region, but it thrives in the northern areas! 
SALTA: Said to have the best growing conditions for this grape, it also has the most extreme! This region has some of the highest growing conditions at 1,500-3,000m above sea level (higher than 5,200ft). The best are found within Cafayate. The climate is almost desert-like here, but the diurnal shift (or temperature change between day and night) is extreme, going from very hot to very cool temps. This gives the grape its fantastic "freshness"! 
 Torrontés is the single most widely planted variety in LA RIOJA and you can find some within the Uco Valley in Mendoza.
You can also find small amounts of Torrontés from Chile (where it's typically used for Pisco), Uruguay, and the USA.
What food should I pair with Torrontés?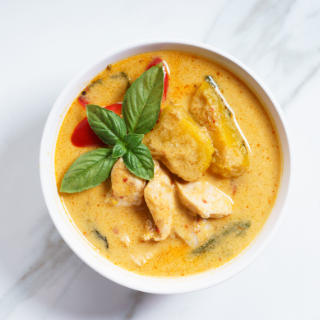 Why?
Intensely flavored dish and intensely flavored wine! The combo is great. Just make sure the dish isn't too heavy. Lighter curries with lighter meats often fare better.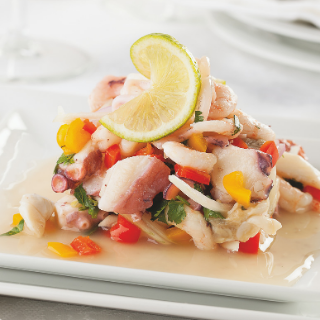 Why?
The citrus notes and balanced acid are fantastic with ceviche as well as sushi and sashimi. Being such a light and fresh wine, it complements the dish well!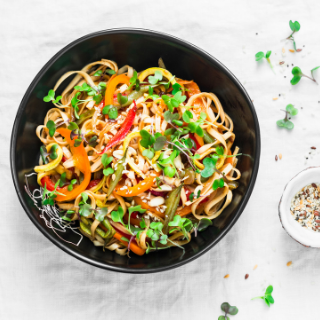 Why?
Again with the intensity. There's a subtle sweetness to the wine that balances out the spice here. 
Other Pairings: Chicken, Tofu, Shrimp, Chorizo, Chinese, Peanut Dishes, Goat Cheese
What other similar varieties would I enjoy?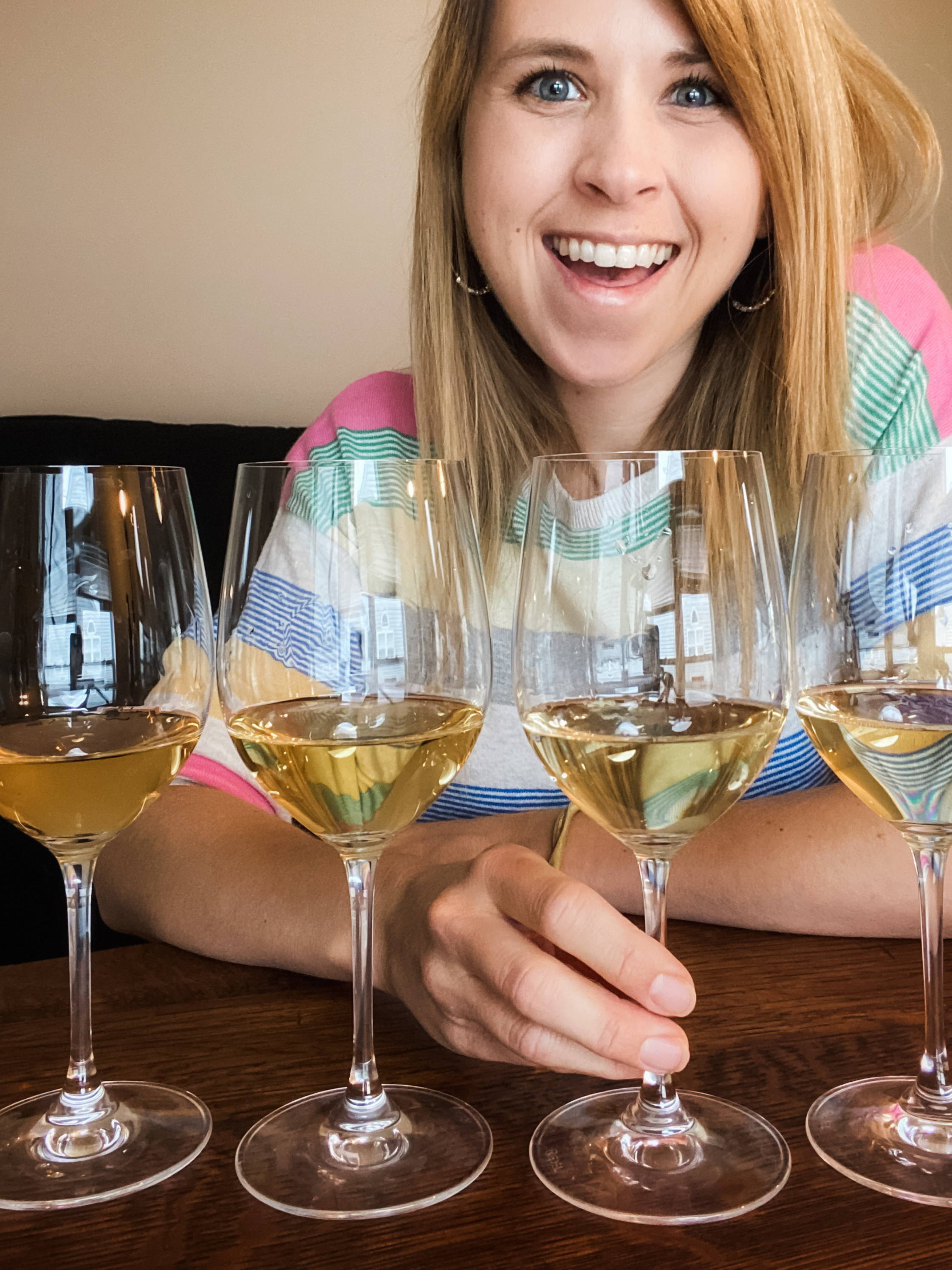 A Certified Sommelier and Certified Specialist of Wine with a passion for everything wine + beverage!