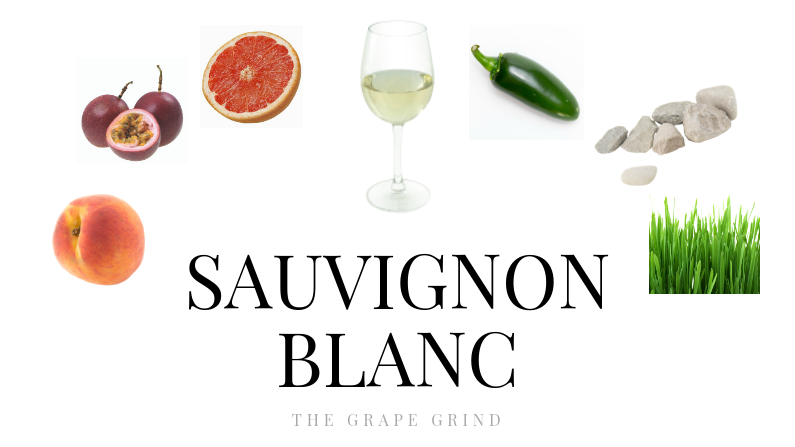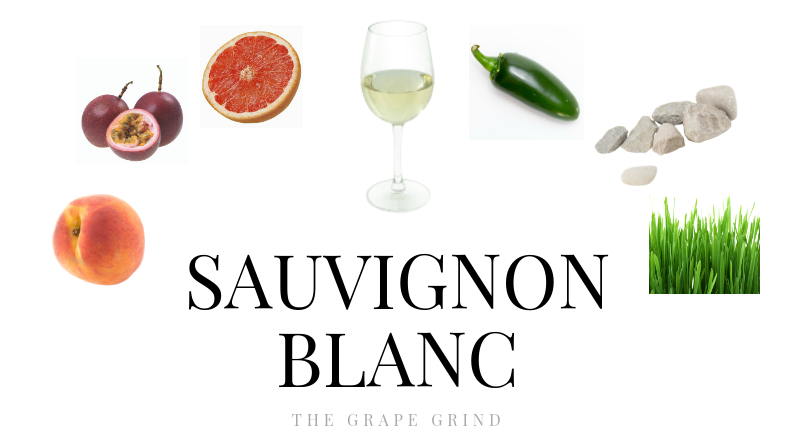 All you need to know about Sauvignon Blanc: A quick guide
Sauvignon Blanc is a zesty white wine known for its delightful citrus, tropical fruit, and sometimes green flavors! It was probably the variety that got me into wine in the first place (after all the boxed stuff I had in college). I had a wine epiphany sitting at a bar at my husband's (at the time boyfriend's) holiday party years ago. I was drinking a glass of Kim Crawford and my thoughts as I drank it were probably something like "This is all I want to drink for the rest of my life". I have more recently delved into some crisp and fresh examples from other regions such as Napa, Bordeaux, The Loire, and Chile, among others. Sauvignon Blanc is fantastic in the summer, but I'll take a glass all year round. 
The following guide will illustrate what Sauvignon Blanc tastes like (aroma, flavor, and structure). It will also tell you where it's from, provide you with common food recommendations, top producers, similar varieties, and let you know why you should be drinking more of it!!!
How would I describe Sauvignon Blanc?
Vibrant
 It's bright, refreshing, and hits the spot on a nice sunny day.
Fresh
 Sauvignon Blanc is very clean smelling. Some people often describe the aromas as fresh cut grass. That plus some citrus notes make it about as fresh as you can get!
Green
Not only is the color hints of green, but the aroma's and flavors are usually herbal and sometimes vegetal! 
What does Sauvignon Blanc taste like?
These are the most familiar tastes and aromas I typically find in a glass of Sauvignon Blanc. It's also common to find lemon, lime, apple, apricot, papaya, pineapple, melon, floral, and herbal notes, depending upon where the wine is from, and how it is made. Remember, wine tastes are somewhat relative. There may be some different tasting notes you consistently find while drinking Sauvignon Blanc.
There is no "one size fits all" when it comes to structure for every grape, however, there IS a general range when it comes to body, acid, alcohol, and tannin for each. Below are general guidelines for classic representations. Growing conditions and winemaking techniques can impact each of the following.
Medium Body
Think of that weight as a liquid scale, from water (light body) to heavy cream (full body) in your mouth. Sauvignon Blanc is pretty balanced with medium to medium plus body!  
High Acid
You can judge acidity based on whether your mouth waters after you take a sip of something. The more you salivate, the higher the acid. Sauvignon Blanc is pretty high on the acid scale. 
Medium Plus Alcohol
You can feel alcohol 'burn' the back of your throat when you take a sip. Sauvignon Blanc ranges from medium to medium plus. 



Where is Sauvignon Blanc from?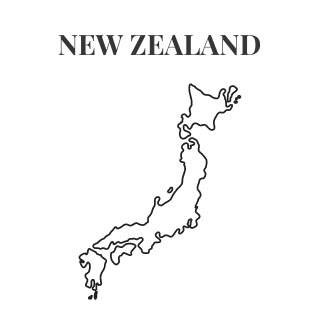 New Zealand
Primarily in Marlborough
This is the major white varietal from this region. It's the grape that put New Zealand on the map as a wine-producing country. It's also typically what most people are looking for when they want a glass of Sauvignon Blanc. The signature flavors of grapefruit, tropical fruit, and grassiness are often found in these wines. making them super bright and energetic. Sauvignon Blanc from here is almost never oaked, so you get really clean and refreshing fruit flavors!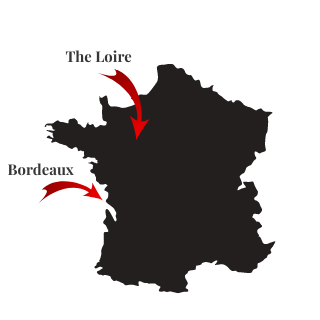 France
Primarily in Bordeaux and The Loire Valley (Sancerre and Pouilly Fume) 
White Bordeaux is almost always going to be Sauvignon Blanc and/or Semillon, which is generally a blending grape that softens Sauvignon Blanc's acidity and sometimes bitter flavors. These wines can be either incredible or mediocre in quality, are usually oaked, and have flavors of riper peach, tropical fruits, and even fig. 
The Loire Valley produces my personal favorite styles. Sancerre and Pouilly Fume which have similar flavors of tart citrus, green apple, white peach, with higher acid and fresh minerality. I have found Pouilly Fume to be a bit more soft and smokey. 
You can also find wonderful oaked Sauvignon Blanc from The USA (California), Italy, Chile, South Africa and Australia.
What foods should I pair with Sauvignon Blanc?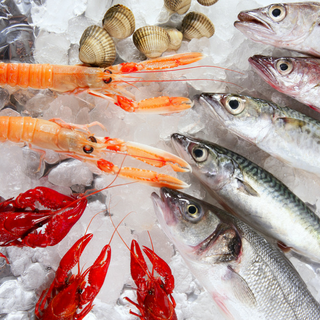 Why?
Lighter bodied wines and seafood are usually a great match. Sauvignon Blanc has good minerality and a good amount of acid, which cuts through the salt and oil that's found in a lot of seafood dishes. The lemony flavors that accompany most seafood dishes are also flavors found in the wine.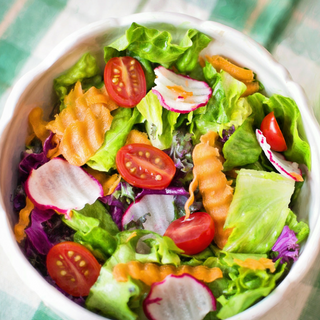 Why?
Sauvignon Blanc is a white wine that can stand up to most salads (few wines can do this). The high acid and citrus flavors complement the tart and usually citrus notes in salad dressings. There are also a good amount of vegetal and herbal flavors in Sauvignon Blanc which allow it to stand up to most salads.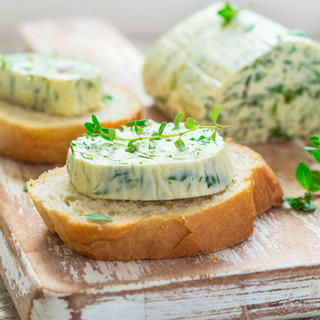 Why?
Because the French made it a thing! …No, really, goat cheese and Sauvignon Blanc are a match made in heaven. You have to try this one. Good acidity is also the reasoning behind this delightful pairing.
Bonus points for herbed goat cheese.
What other similar varieties would I enjoy?
Grüner Veltliner has:
typically more acid
more spice (white pepper)
can have residual sugar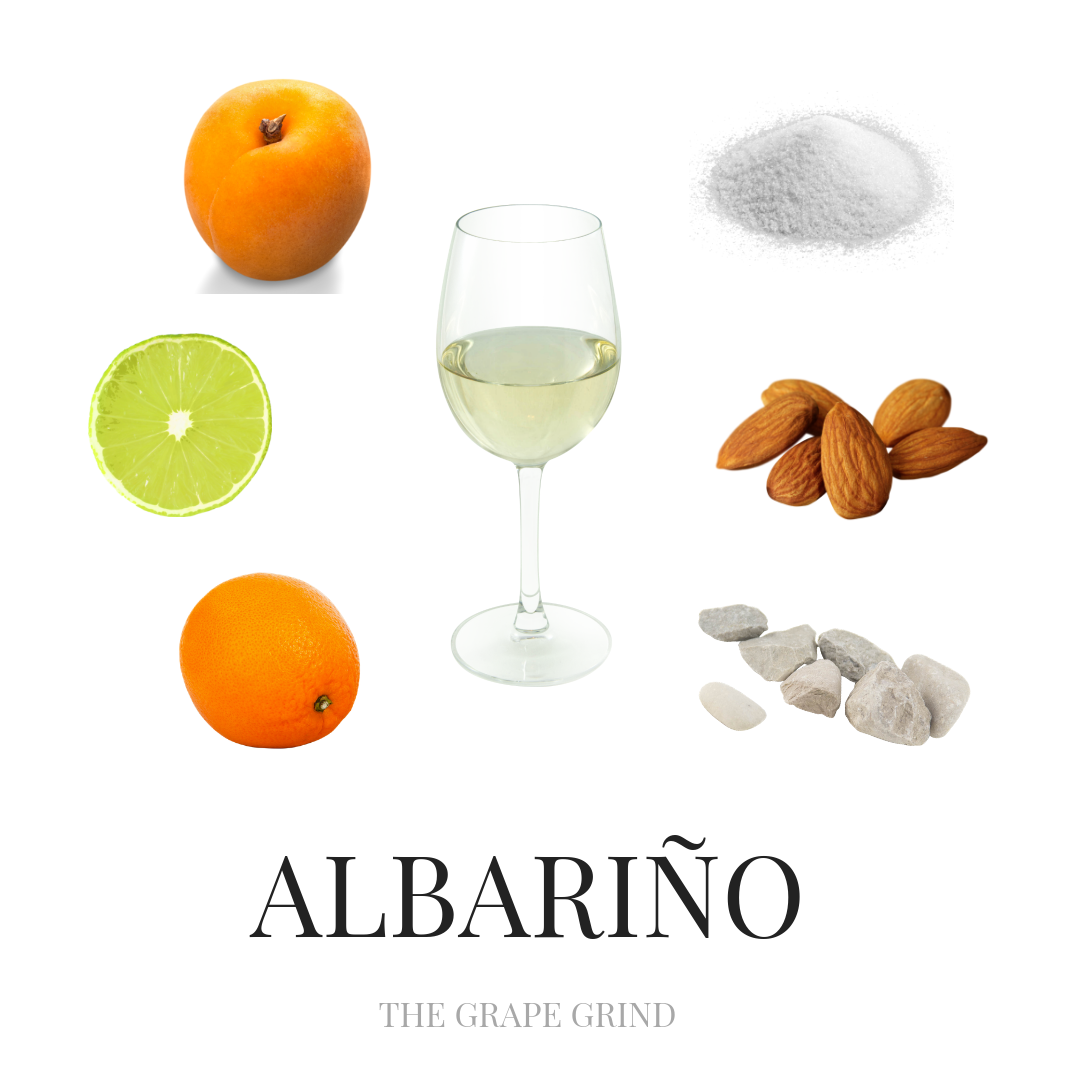 Albarino has:
typically more floral
less herbal
typically more orange/tangerine vs. lemon/lime
Vermentino has:
typically more phenolic/bitter
typically less body and more acid
typically citrus dominant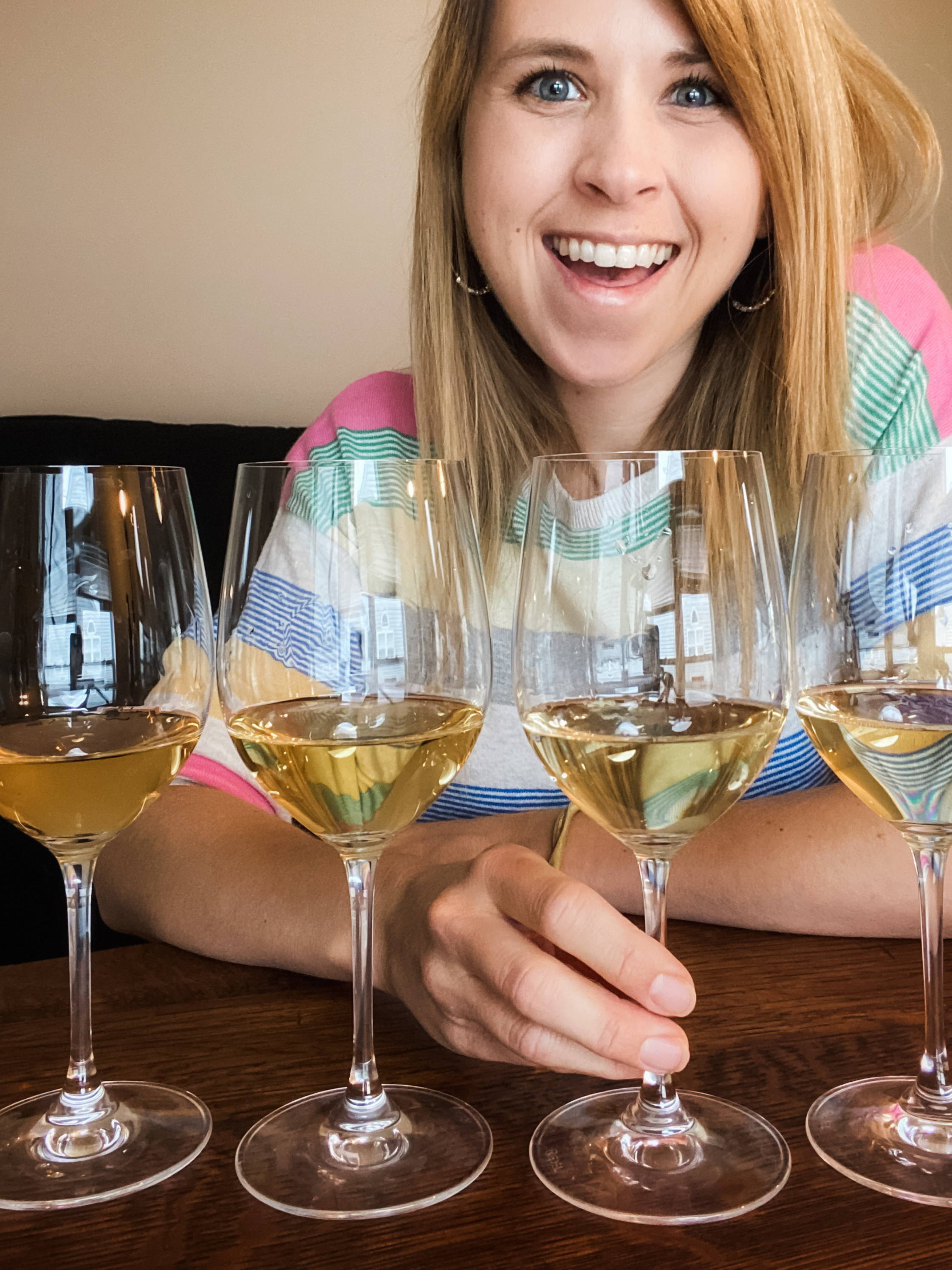 A Certified Sommelier and Certified Specialist of Wine with a passion for everything wine + beverage!