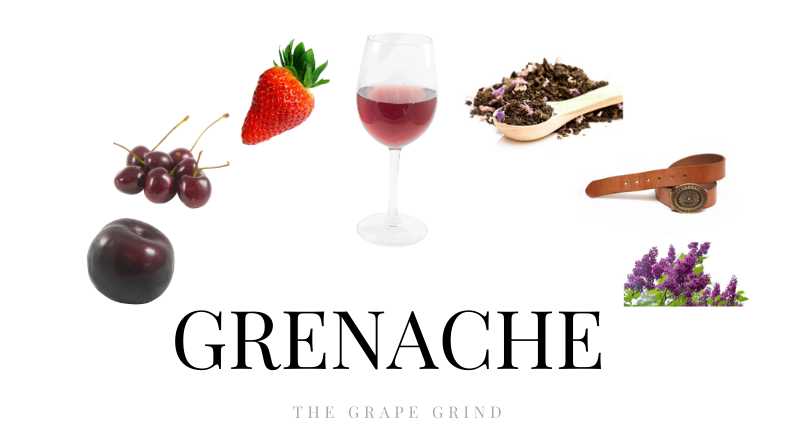 All you need to know about Grenache: A quick guide
Grenache is a thin-skinned red wine that is similar to Pinot Noir with its fruity flavors and bright acidity. The fuller body and ripe fruit consistency put it in a somewhat different camp, though! There are different expressions of this grape depending on the region, but it's always bright and full of fruit. Sometimes it's even candied in condition.
A few more notes on Grenache:
Grenache is best grown in hot regions, and the most well-known are found in the

Rhône

Valley (among other areas in southern France)

Grenache is the 'G' in the GSM blend that southern France is known for (the other grapes being Syrah and Mourvedre)

Not surprisingly, some of the best examples of rosé are made with Grenache as the primary grape. You'll find these all over southern France, but some of the most talked-about, are from

Tavel in the southern Rhône and 

Provence (an

area south of the Rhône along the coast)

Grenache is also celebrated in Spain in a hot desert-like area known as Priorat!

 
The following guide will illustrate what Grenache tastes like (aroma, flavor, and structure). It will also tell you where it's from, provide you with common food recommendations, similar varieties, and let you know why you should be drinking more of it!
How would I describe Grenache?
Bright
Grenache on its own will showcase more acid than tannin. However, it's very friendly with lots of fruit and fresh floral notes. The finish is long and it will definitely keep you coming back for more. 
Juicy
Grenache is often dominated by red fruit (when blended that can be a different story), and I almost always find notes of strawberry. The hot climate leads to riper berries and a juicy wine.  
Round
This grape is light-skinned and fairly transparent, but the texture will often surprise you. Grenache is known for higher alcohol levels and rich fruit creating a more full-bodied wine!  
What does Grenache taste like?

These are the most familiar tastes and aromas I typically find in a glass of Grenache. It's also common to find raspberry, fig, lavender, thyme, mint, licorice, clove, baking spices, toast, smoke, soy sauce, wet rocks, mushroom, and potting soil depending upon where the wine is from, and how it is made.
Remember, wine tastes are somewhat relative. There may be some different tasting notes you consistently find while drinking Grenache.  
There is no "one size fits all" when it comes to structure for every grape, however, there IS a general range when it comes to body, acid, alcohol, and tannin for each. Below are general guidelines for classic representations. Growing conditions and winemaking techniques can impact each of the following.
Medium Plus Body
Think of that weight as a liquid scale, from water (light body) to heavy cream (full body) in your mouth. Grenache is a tricky one because it's a thinner skinned grape, which makes it seem lighter, but the alcohol level is usually high contributing to a fuller body!

Medium Acid
You can judge acidity based on whether your mouth waters after you take a sip of something. The more you salivate, the higher the acid. Grenache can range between medium and medium-plus and it usually depends on where it is from! 

Medium Plus Alcohol
You can feel alcohol 'burn' the back of your throat when you take a sip. Grenache is a wine that is known for its high alcohol! 

Medium Tannin
Tannin contributes to the dryness of a wine. It comes from the skin of the grapes during the winemaking process. You can tell a wine has high tannin if it dries out your tongue. It imparts almost a bitter flavor. On its own, Grenache has pretty smooth tannins, although if the grape is blended with others (specifically in a Rhône blend) it can have more grip.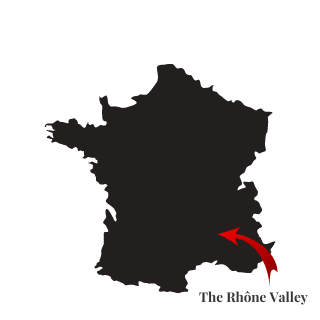 France
Primarily in: Southern France
Grenache is the "G" in the popular GSM blends of this area (the other two grapes are Syrah and Mourvedre). 
THE RHÔNE VALLEY: This is the most well-known region for Grenache, and you are going to find almost all of it in the Southern Rhône. Almost every region in this area is dominated by Grenache. The Rhone-style is big, fruity, and floral, with some nuances of savory/meaty. The most prized are found in Châteauneuf-du-Pape (CDP), which was the first AOC in France. These wines will give you a ton of fruit, spice, and herbal notes and they are BIG in body and alcohol.
The most common wine you will find is Côtes du Rhône, which includes a majority of the Southern Rhone area. Grenache is typically a major grape in this blend. It's also the dominant grape in Tavel rosé.
LANGUEDOC/ROUSSILLON: Here, Grenache is tops in red blends. Wines are typically clean, fruit-forward, and potent! You will find good value in IGP wines labeled Pays d'Oc, but also the top AOC's, which are Corbières, Minervois, and Côtes du Roussillon. Delicious fortified styles can be found in Banyuls AOC. 
Grenache is also used in some classic rose wines in Provence! 
You can also find Grenache from Spain (Priorat, Navarra), Australia, The USA (Washington and California), South Africa and Israel.
What are the best food pairings for Grenache?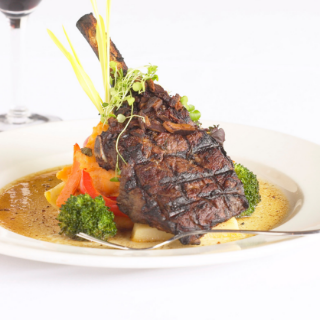 Why?
The savory and often meaty notes in a Grenache blend are great with gamey meats. There's a good amount of body and some herbal notes to the wine that do wonderful things when paired with lamb.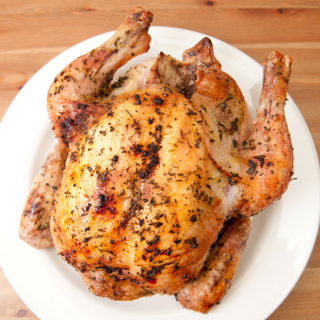 Why?
Grenache has smoother tannins and "finesse" to it which can pair well with many lighter types of meat as well. It's wonderful with anything roasted, especially if you play up the herbal elements!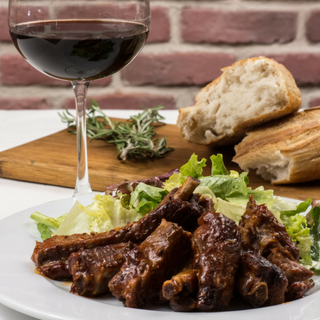 Why?
The ripe fruit, sweet spice, and savory elements of this variety are the perfect complement to sweet/savory BBQ. The wine is big enough in body to hold up to a lot of different meats as well.  
Other Pairings: Burgers, Smoked Meat, Pork, Duck, Turkey, Black Beans, Pasta, Pizza, Mushrooms, and Chinese Food
What other similar varieties would I enjoy?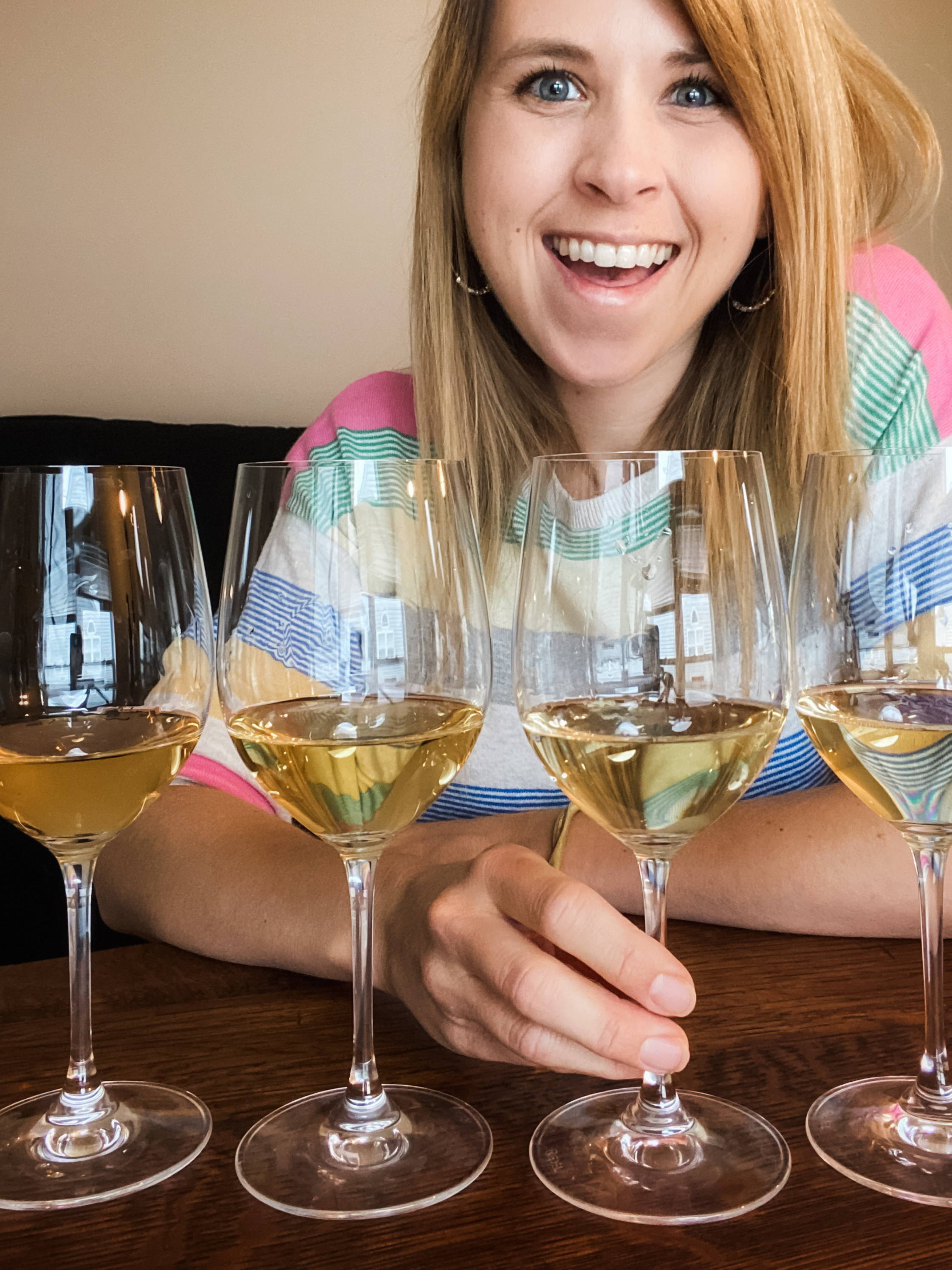 A Certified Sommelier and Certified Specialist of Wine with a passion for everything wine + beverage!