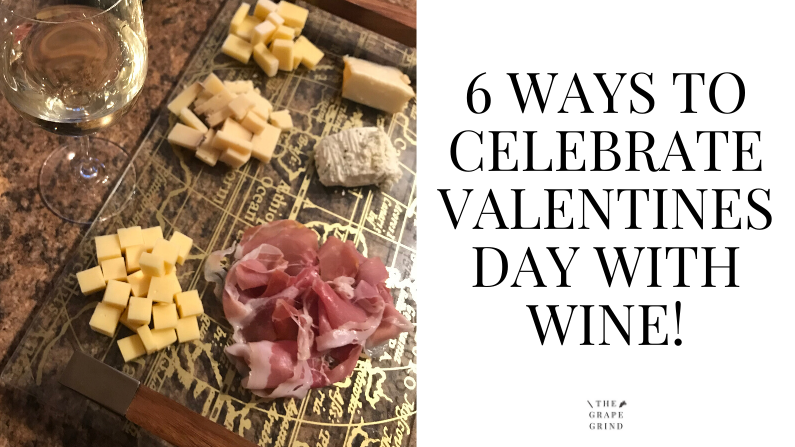 6 Ways to Celebrate Valentines Day at Home with Wine
Valentine's Day is a major holiday for the food and beverage industry. It clocks in right after Mother's Day for the busiest day to dine out! However it's also a great day to celebrate IN! I have rarely ever celebrated on the actual day due to working in the service industry, but when I do celebrate, it's usually at home …on the couch.
For those of you going out this year, I hope it's wonderful and full of great food and wine. If you are planning on staying IN and want to spice up the evening a little (AKA: drink something other than your typical bottle), I've pulled together some fun ideas that involve wine. They are all a little outside of the box and also a little educational.
These also don't need to be limited to Valentine's Day! They can be experienced on your own, with your friends, and, of course, with your special person on any given night. 
Here are 6 wine-inspired ideas that are perfect for a night in!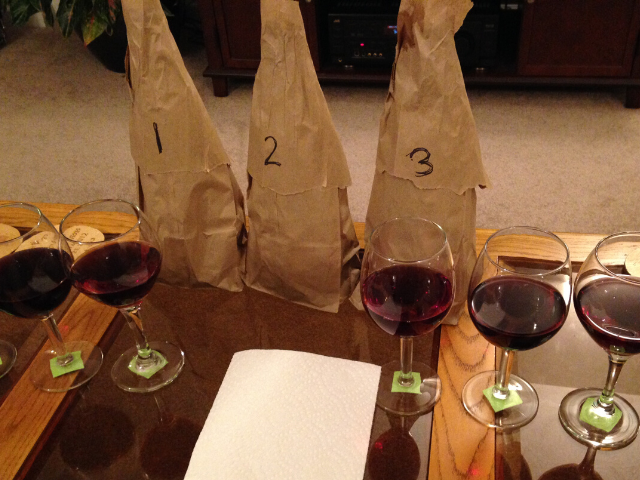 There are plenty of ways to do this. We have done a version where each of us picks out a special bottle for the other to taste blind. We also have picked out three bottles and tried to guess which wine is which. This is fun because it really helps you hone in on your palate! The more you blind taste, the easier this is, but it's also a fun way to drink and talk about the aromas and flavors you find in a wine.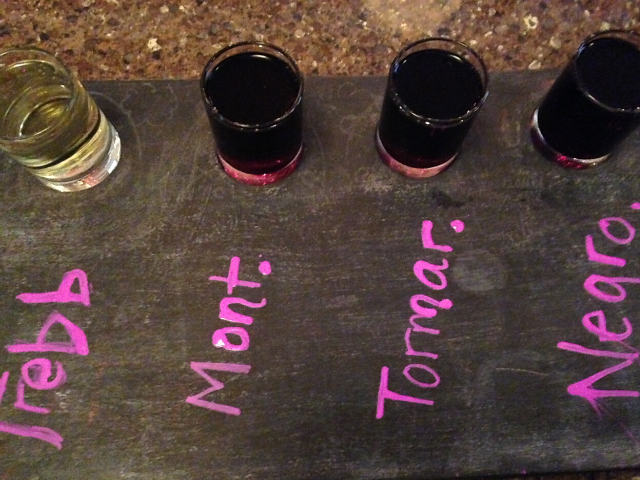 + open something beyond your "usual"
The world of wine is so big. There's plenty to taste outside of Cabernet and Chardonnay. You may have to explore your closest wine shop vs a grocery store, but even a Whole Foods or Trader Joes may have some of these lesser-known and more obscure varieties:
If you like Chardonnay, try a Marsanne/Roussanne blend
If you like Riesling, seek out Vidal Blanc 
If you like Pinot Grigio, try a more complex Vermentino
If you like Sauvignon Blanc, check out Grüner Veltliner or Verdejo
If you like Pinot Noir, find a St. Laurent from Austria
If you like Cabernet Sauvignon, explore Chilean Carménère
If you like Zinfandel, you gotta taste Amarone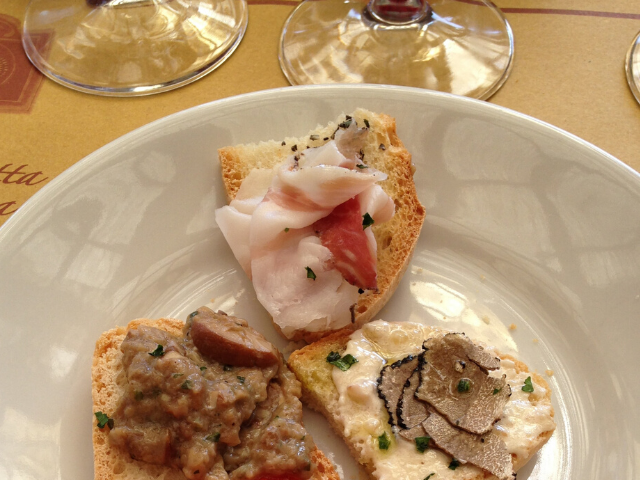 + have a theme for your food and drink 
Why not put a twist on dinner!? Make something from a specific region and pair it with that countries signature wine(s). Eating and drinking an area's cuisine is one of the best ways to feel like you are actually there! Can't take a vacation this holiday? No problem. Make a Bruschetta platter and drink some Italian reds. Make Paella and pair some Spanish wines. This year we are doing an Austrian themed Charcuterie board (called Brettljause) and some reds to pair!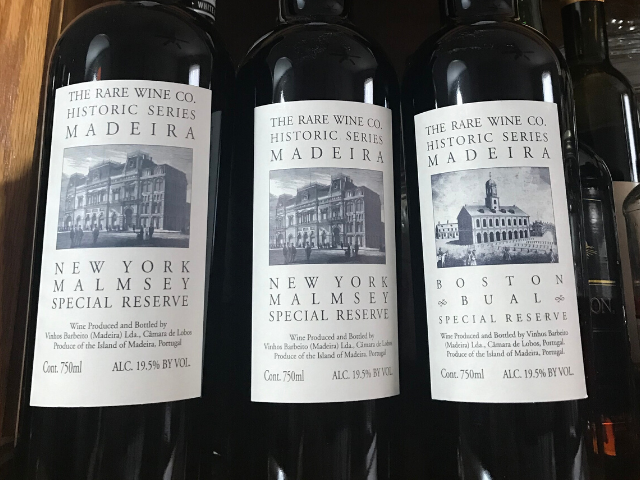 + appreciate the sweet stuff! 
A great way to appreciate sweet wine is to try the different styles. Buying a bottle and subbing a small glass in for dessert once in a while is a great way to do this. You can even include a fun dessert pairing. Everyone has their favorites. I'm always recommending Madeira (Malmsey or Boal), followed by PX Sherry. There's Port, Banyuls, Australian "Stickies", and other fortified wines. There's also great Late Harvest stuff like Sauternes and Tokaji, as well as Late Harvest Rieslings from Germany and Alsace. A really good glass of Moscato can also be fantastic. Embrace the sweet stuff. There are lots to explore!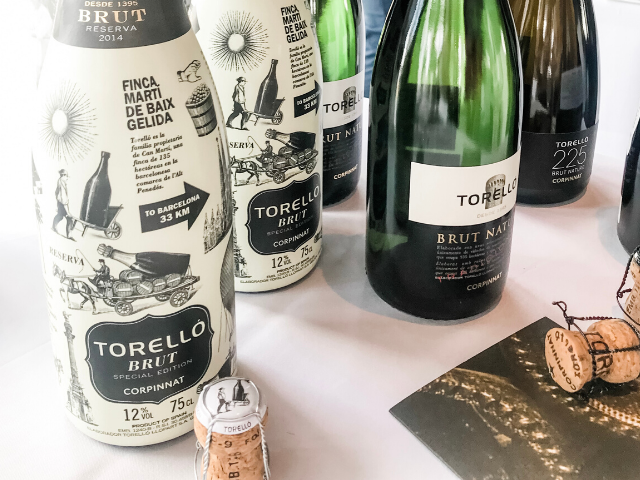 + seek out bubbles that are NOT Champagne!
I love Champagne (as do most), but there are a lot of fun bottles of fizz that aren't from the area of Champagne. First off, if you are buying a bottle of bubbles that does not say 'Champagne' on the bottle, it's not real Champagne! There's a world of other delicious bubbles though, including Cava from Spain, Prosecco from Italy, Sekt from Germany, and Crémant's from France (Burgundy, Loire, Alsace, etc.), among others! Please do yourself a favor and pair any of these with potato chips.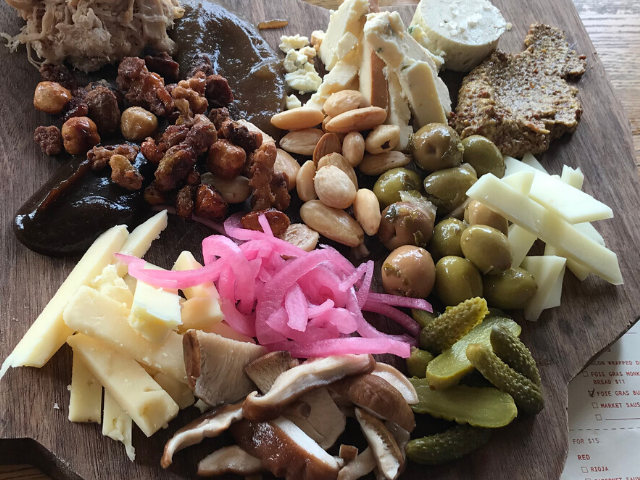 6. Build and pair Charcuterie
+ seek out a good bottle of Rosé
Charcuterie boards are becoming a trendy way to start a meal, (or just replace a meal). If you are hoping to create a beautiful masterpiece and causally nibble the evening away, there are so many ways to personalize this one! There's always one wine I think goes perfect with EVERYTHING on a Charcuterie board, and that's Rosé. Find a nice rose and build a board! (Orange wine will also do, if you are asking me!) 
Hoping you all get to enjoy the day however you please. I know we will!