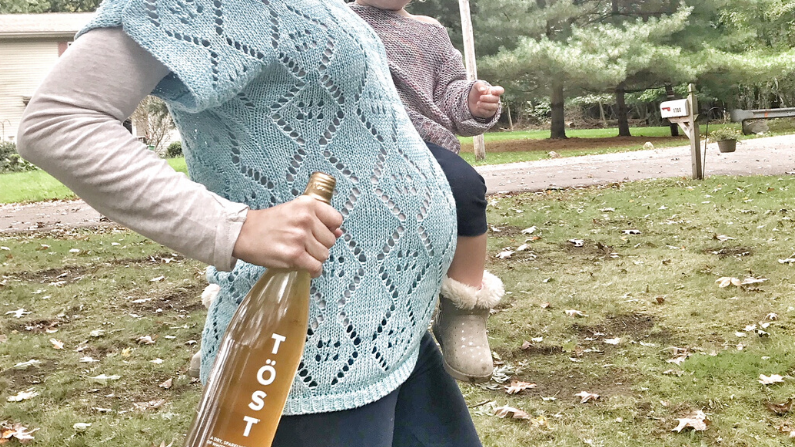 Wine Alternatives: What can I drink instead of wine?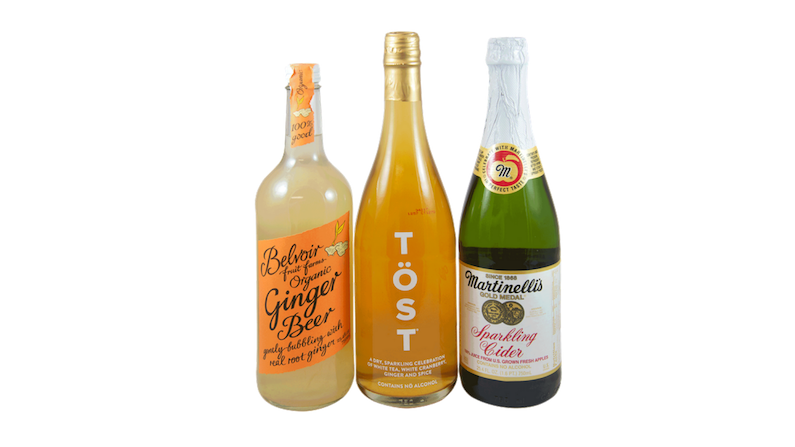 This past summer I began a quest for wine alternatives. Like a majority of women, I was delighted to find out I was pregnant with my second child. Along with my pregancy test, there was another thing that was very clear… I'd have to give up alcohol for 9 WHOLE MONTHS…again! To some, this is an easy sacrifice, to others, it's pretty hard (no judgment here). To those that work in the industry… it really stinks! Thankfully, I can still taste and spit wine, but you won't find me opening any expensive bottles these days.
There are many other reasons to ditch alcohol. Maybe you are trying to live a healthier lifestyle, maybe you have become intolerant, or maybe it has just never been your thing. Regardless of your reasons, it's very possible you are looking for some fun non-alcoholic beverages to spice up your life a little.   
I spent my first pregnancy living on sparkling water, which just didn't seem like much fun this time around. This pregnancy, not only did I want to keep tasting wine (again, pass the spit cup), but I wanted to invest some time in finding out what I could drink instead of wine. What alternatives to alcohol are out there that are actually delicious? I now have a few go-to non-alcoholic drinks I really enjoy. So for those of you looking for some great alternatives to alcohol, here you go…
Three Great Wine Alternatives

Everything about this alcohol alternative is lovely. The labels are beautiful and each bottle tastes fresh and fun. Belvoir Fruit Farms infuses, presses, and cooks fresh flowers, fruits, and spices (they specialize in elderflower drinks) to create delicious sparkling drinks with a spritz of sweetness! There are many flavors to choose from. Try the Cucumber Mint or Ginger Beer for a serious kick. They even have a line of non-alcoholic wines including Chardonnay, Shiraz, and Rose.
FIND IT HERE
OR ON AMAZON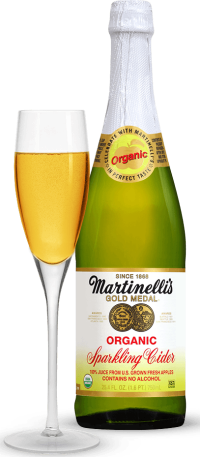 Martinelli's Sparkling Beverages
Sparkling grape juice and sparkling cider seem to be everyone's go-to non-alcoholic alternative and for good reason! It's sweet, festive, and fun. To me, it's nostalgic… It reminds me of staying up until a midnight toast. Martinelli's makes a handful of sparkling drinks that are 100% juice, with no concentrates or additives. They have been a staple of sparkling grape juice since 1868.
FIND IT HERE
OR ON AMAZON

This wine alternative had me the most excited this year. It looks like a bottle of wine and it has a name that makes you want to celebrate. It also drinks like an off-dry bottle of bubbly …and I absolutely love it! Töst is a blend of white tea, white cranberry, and ginger and it's meant to be an alternative to champagne. It is fruity, but not overly sweet, and great for food pairing! There are also some really fun cocktails and mocktails you can make with this beverage!
FIND IT HERE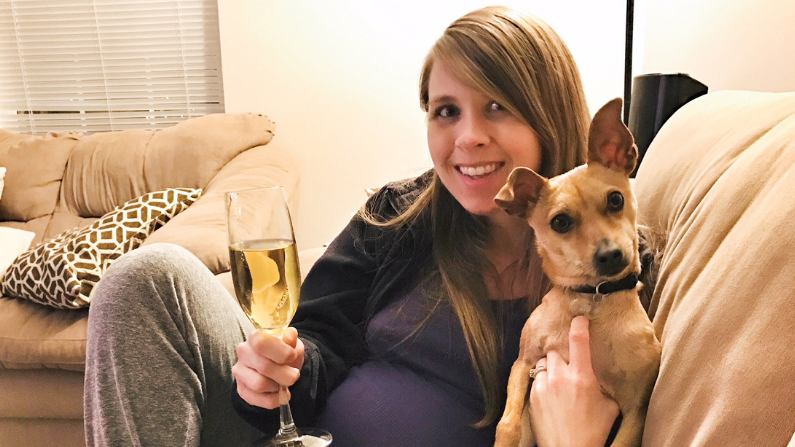 As much as I miss drinking wine, I have enjoyed exploring what is out there that is generally healthy for me and my growing baby. While exploring, I also came across quite a few places where I could purchase non-alcoholic wine! Not juice, cider, or other alternatives, but "WINE" with the alcohol removed. I have tried one of these brands before and (though nothing takes the place of a true bottle of wine) I am looking forward to seeing what is out there that tastes convincing! I'll be diving more into these bottles in the near future. For now, here are some great resources for finding wine with the alcohol removed…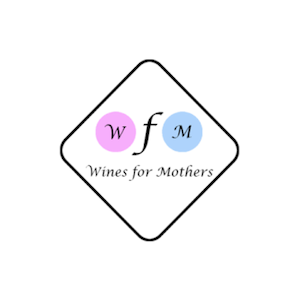 Non-alcoholic premium wine selections from France, Italy, and Spain. A great website for pregnant or nursing women, and a blog with related material.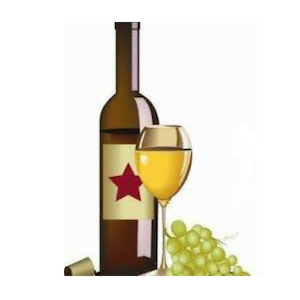 Domestic and imported non-alcoholic wines as well as juices!  Operating since the 1980's with a new non-alcohol wine club in the works. 
There are so many reasons to seek out wine alternatives or alternatives to alcohol. Whatever reason you have for not consuming alcohol, I hope you find these resources inspiring. For all my fellow expecting mother's, I wish you all the luck (and maybe a fantastic glass of actual wine, once the time comes)!
Cheers!