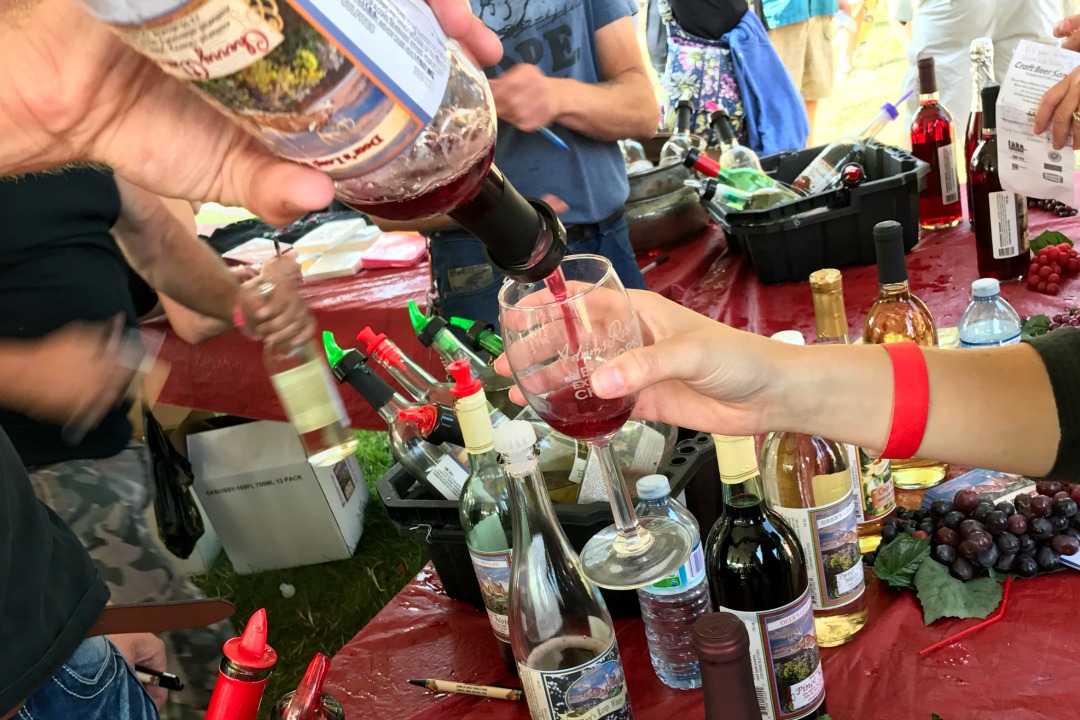 Wandering the Vintage Ohio Wine Festival in Kirtland, Ohio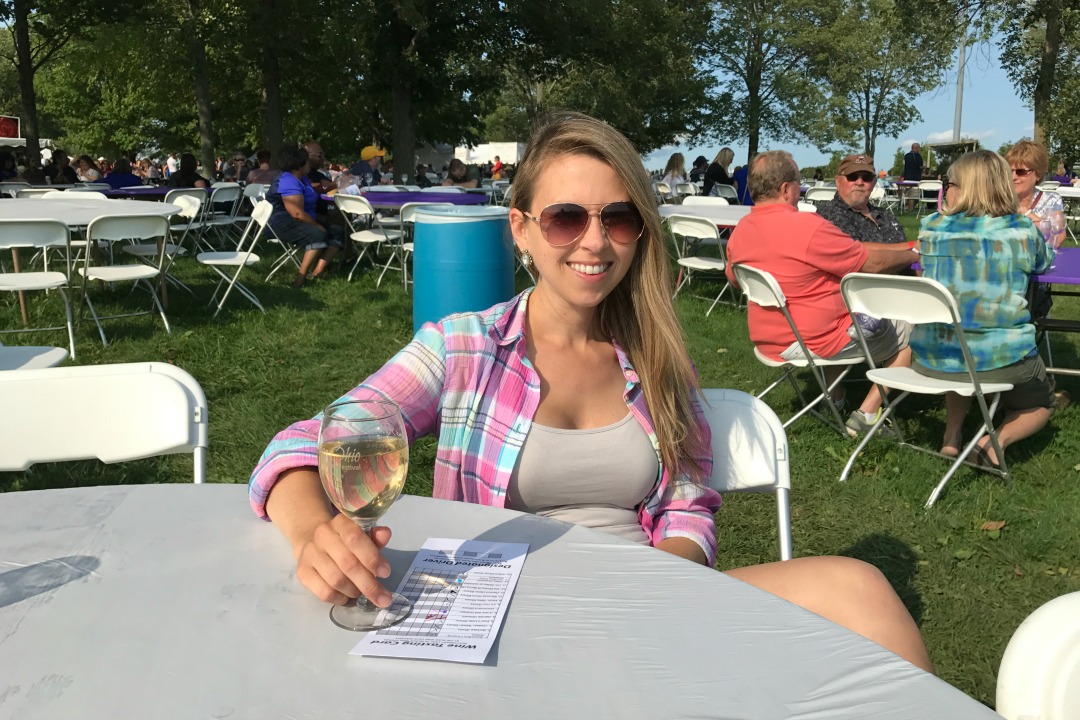 We finally made it to the biggest wine tasting event in Ohio! I have been aching to get to the Vintage Ohio Wine Festival for years!
It was worth the wait. I'm still mulling over all the fun wines we tasted and all the good energy we experienced.
We also got to visit with my cousin and his wife and that was a treat in itself!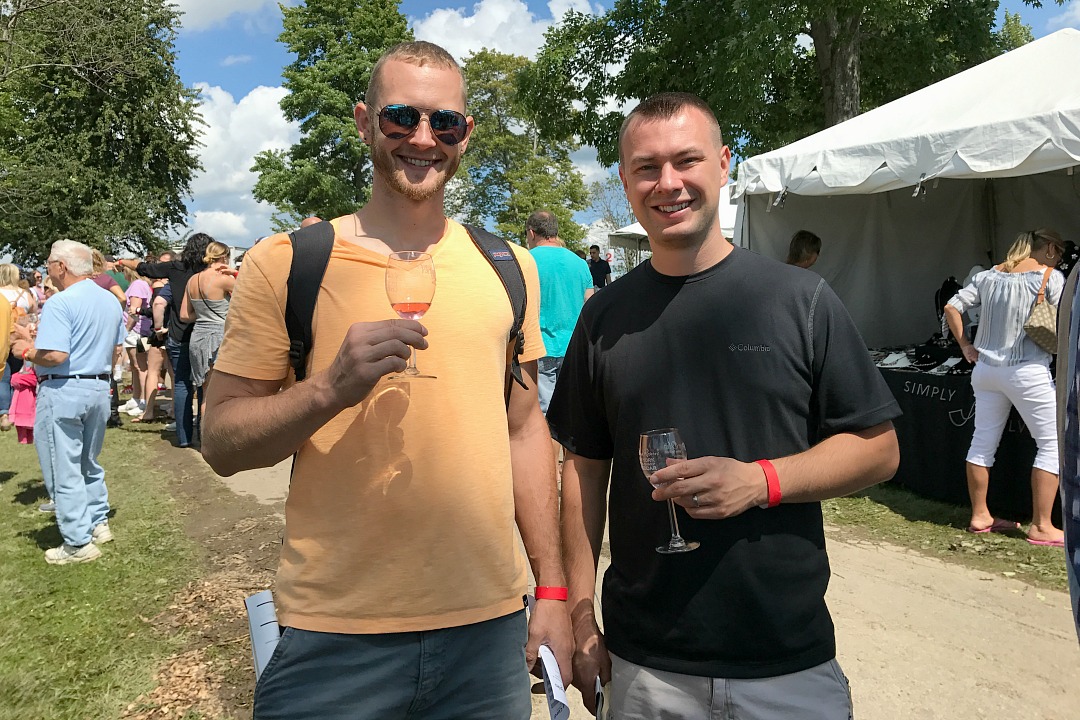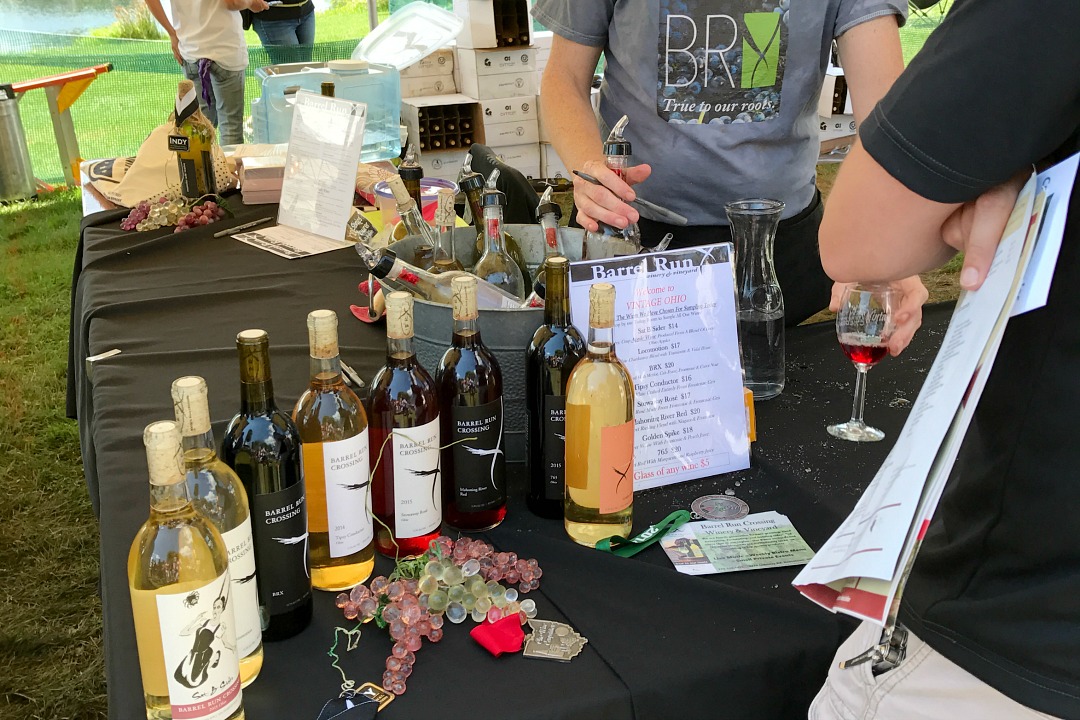 Each winery brought a selection of their most popular wines to showcase.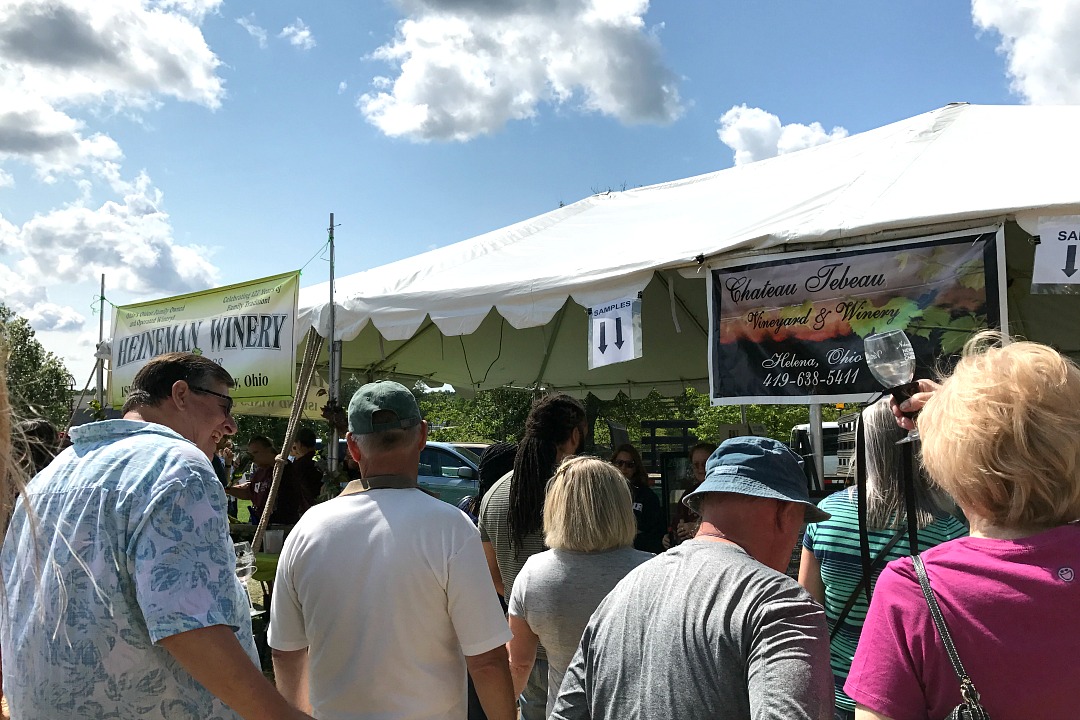 With the enourmous turnout, every tent had a line, but we moved very quickly through each one!
The Vintage Ohio Wine Festival happens every year in August at Lake Metroparks Farm Park in Kirtland, Ohio. I have been to their orchard as a child to pick apples. I didn't realize they had such a great area for events like this. Rolling hills, ponds, trees… It also helped that the weather was a beautiful sunny and 75 degrees.
We spent a good five hours exploring all the wine tents and were so very proud of ourselves for checking off every participating winery on our tasting cards! With your $30 entrance ticket (which we bought online in advance) you get 96 samples of wine (six at each winery!) …this is clearly more than enough, no matter what your tolerance is!
Aside from wine tents, there was some great food (hello shrimp tacos!), craft tents, educational presentations, and live music.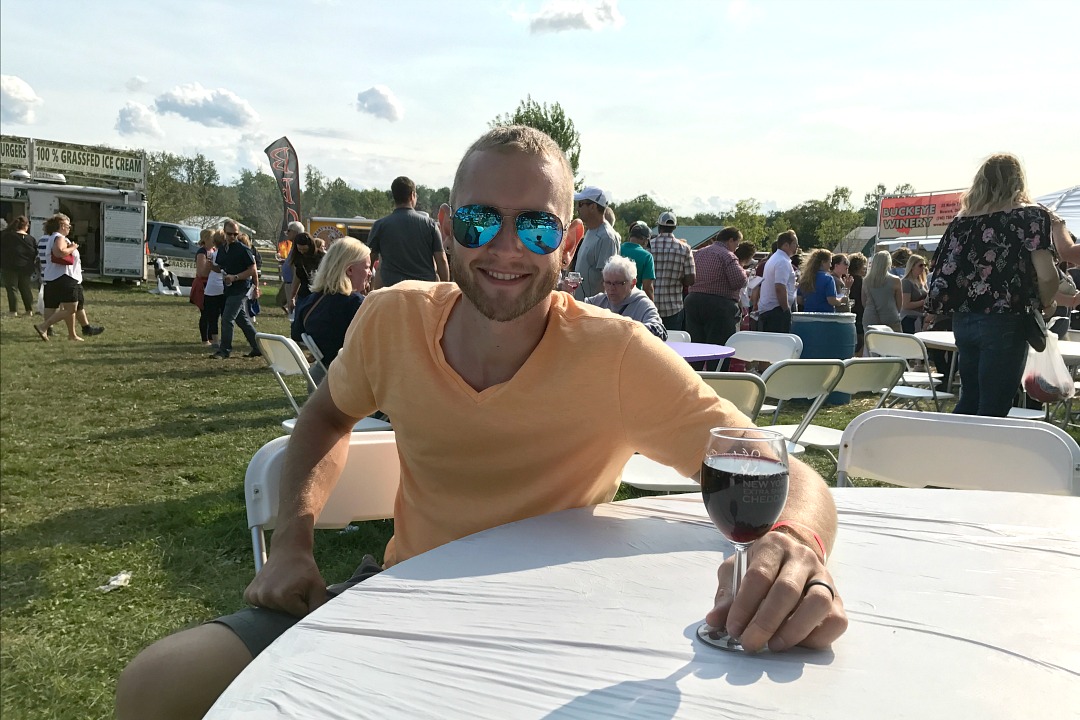 Here's my husband with a red blend hilariously named "Big Red Pecker"  from Maize Valley Winery.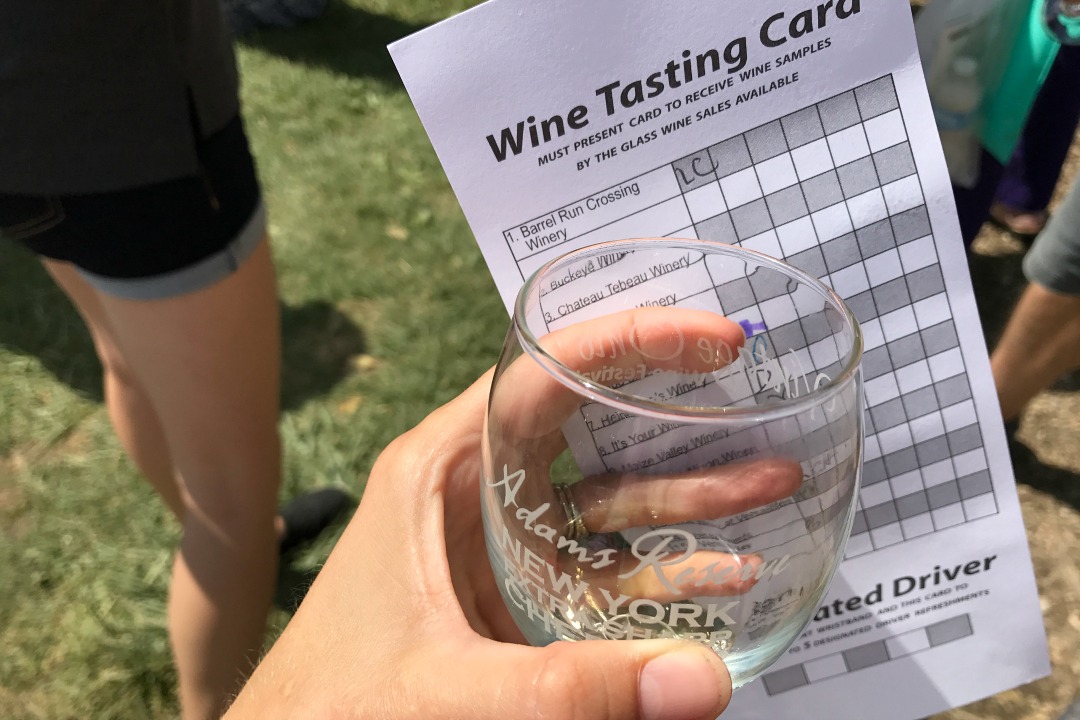 Working our way through the wine samples…
The majority of samples were on the sweeter side, since that is what Ohio does a great job of producing. There were some great dry wines throughout the festival, though, and we were psyched to find them!
Here is a list of some of our favorite wineries and wines from the festival:
Buckeye Winery
(located in Newark, Ohio)
Okay, this place had all kinds of sweet stuff (which we don't typically drink) but my cousins wife sampled a cotton candy flavored wine and I figure it is worth mentioning…because it tasted EXACTLY like cotton candy! If this sounds like your kind of thing, check out this winery.
Gervasi Vineyard (located in Canton, Ohio)
I had to go back for a second tasting at this tent. They had a lot of Italian varieties and I go crazy over those! Most of their wines were dry. If you like dryer styles, try the Vidal Blanc, Sangiovese, Cabernet Sauvignon, and Zinfandel from this winery.
The Grape and Granary (located in Akron, Ohio)
This was the boys favorite stop for their spicy wines, specificaly. Try the Peach Habenero for a truly unique wine experience.
It's Your Winery (located in Medina, Ohio)
Yes, another fruit wine tent, but these fruity wines were so refreshingly good. They were also super balanced and fresh …not cloyingly sweet! We liked every single one. Also, we purchased some "After Dinner Joe" (a port style of wine with notes of espresso and vanilla…wow)! This winery is actually allows you to make, bottle, and label your own wine at their location.
Maize Valley Winery (located in Hartville, Ohio)
This was the winner of all our stops …according to me. I believe they had the best white and red wines (both dry) of the entire festival. If your like dry styles, try the Reserve Blanc (made from Traminette) or Big Red Pecker (a blend of Merlot, Cabernet Sauvignon, and Petit Sirah).
Valley Vineyards (located in Morrow, Ohio)
My husband and I have been to this winery and loved our experience! A lot of dry styles here (but also quite a few fruit wines). If you like a sweeter style, try the Blackberry. My favorite was a dry Unoaked Chardonnay.
Mark your calendars for The Vintage Ohio Wine Festival next year! It's always sometime in August. It's a fantastic way to get to know Ohio wines and wineries!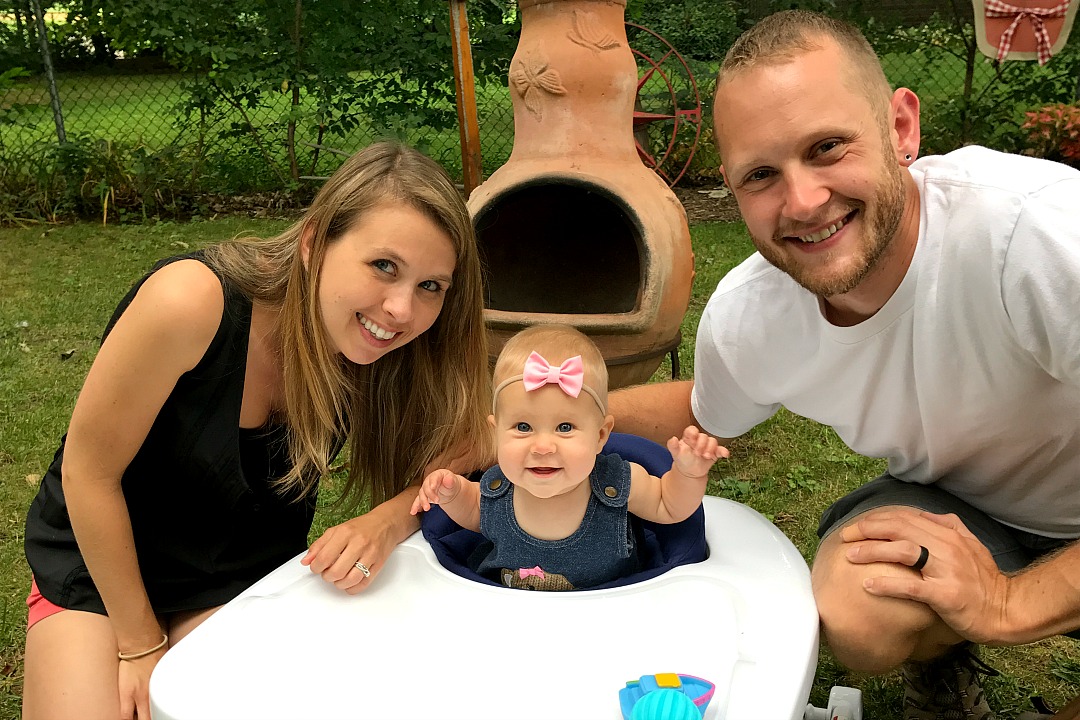 Here's a gem of a family picture we took once we got home to our little munchkin.