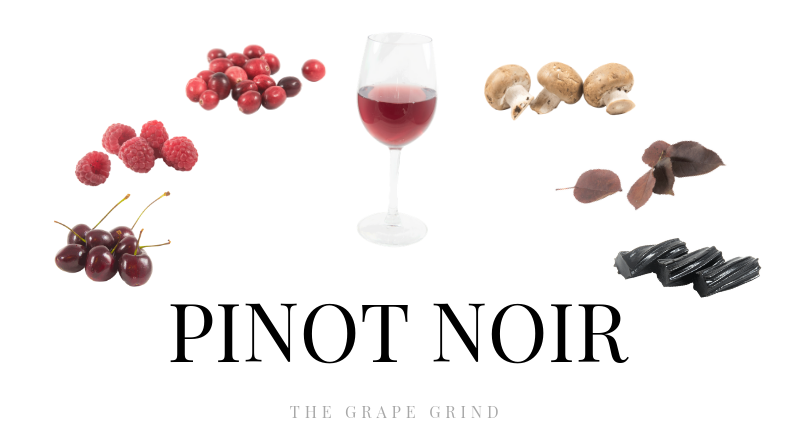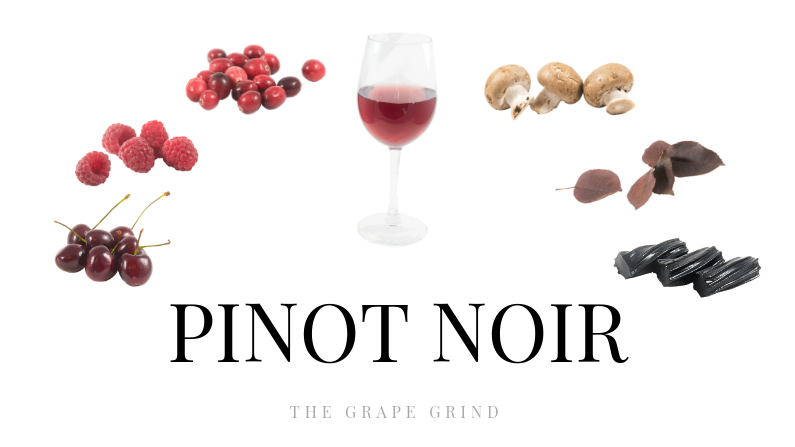 All you need to know about Pinot Noir: A quick guide
Pinot Noir is one of the most prized red varieties in the world! It's a light-bodied red wine that really expresses the area where it's grown! There's something magical about Pinot Noir. Everyone seems to love it. Growers, winemakers, Sommeliers, and wine lovers are dying to learn of its secrets.
Pinot Noir is thin-skinned and delicate, making it one of the hardest and fussiest grapes to grow, but when it's grown in the right conditions, it can produce some of the greatest wine in the world. Great Pinot Noir is hard to find. You can spend thousands of dollars on terrible bottles, before finding a great one for $50. The great ones, however, are worth the search. 
The following guide will illustrate what Pinot Noir tastes like (aroma, flavor, and structure). It will also tell you where it's from, provide you with common food recommendations, top producers, similar varieties, and let you know why you should be drinking more of it!
How would I describe Pinot Noir?
Elegant
Pinot Noir is a thin-skinned grape that picks up the quality of land where it's grown. Many of these qualities enhance the delicate and delicious fruity and earthy flavors of the grape. Cooler climates lead to an elegant and graceful structure of these wines. 
Expensive
Pinot Noir is one of the oldest grapes originating in France and now one of the only grapes used in expensive Burgundy wines. People will spend thousands of dollars on this variety. The most expensive Pinot Noir is from Domaine Romanee Conti in Burgundy, France.  
Particular
Pinot Noir is finicky. It is extremely hard to grow. It needs just the right soil, temperature, sunlight, and attention during winemaking. If conditions are good, expect some phenomenal wine. 
What does Pinot Noir taste like?

These are the most familiar tastes and aromas I typically find in a glass of Pinot Noir. It's also common to find strawberry, flowers, tea leaves, herbs, and cola notes, depending upon where the wine is from. Remember, wine tastes are somewhat relative. There may be some different tasting notes you consistently find while drinking Pinot Noir.  
There is no "one size fits all" when it comes to structure for every grape, however, there IS a general range when it comes to body, acid, alcohol, and tannin for each. Below are general guidelines for classic representations. Growing conditions and winemaking techniques can impact each of the following.
Medium Body
Think of that weight as a liquid scale, from water (light body) to heavy cream (full body) in your mouth. For a red wine, Pinot Noir is lighter bodied and elegant!  
Medium Plus Acid
You can judge acidity based on whether your mouth waters after you take a sip of something. The more you salivate, the higher the acid. Pinot Noir has very pronounced acidity. It is mouth-watering. 

Medium Alcohol
You can feel alcohol 'burn' the back of your throat when you take a sip. Generally (but not always) when acidity is high, alcohol is lower. Pinot Noir is not heavy in alcohol.

Medium Tannin
Tannin is found in the skins of the grapes. You can tell a wine has high tannin if it dries out your tongue. It imparts almost a bitter flavor. Typically, Pinot Noir has low tannin. 

Where is Pinot Noir from?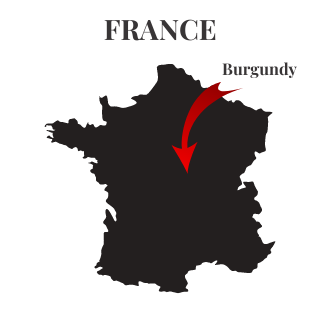 France
Primarily in
Burgundy
Pinot Noir is the king of Burgundy. In fact, if you are drinking a red wine from Burgundy, it is almost guarenteed to be a Pinot Noir. Around the 10th and 11th centuries, The Cistercian Monks spent a lot of time analyzing the soil and weather in Burgundy and mapped out the best areas to grow Pinot Noir. French wine law is based on their observations, and only the best areas in Burgundy are able to label their wines Grand Cru (the top classification).  Pinot Noir from Burgundy is said to be some of the finest wine in the world. It will generally have more earthy characterisitcs and tastes of wet leaves, mushrooms, and dried red fruits.
You can also find great Pinot Noir from The USA (California/Oregon), Germany, New Zealand and Italy.
What foods should I pair with Pinot Noir?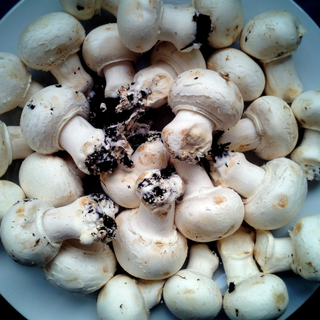 Why?
The earthy/forest floor flavors from this particular vegetable are classic paired with Pinot Noir.
Food flavors often complement wine flavors, which is why Pinot and Mushrooms are a great match.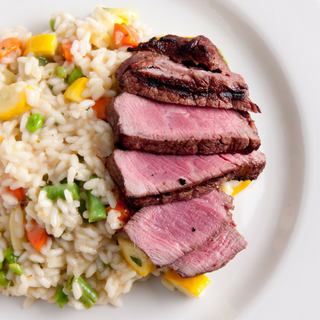 Why?
Pinot Noir is smooth and elegant with great acidity, which allows it to pair with many dishes. Medium body reds pair well with lighter meats. Pinot's generally high acidity helps cut through some of the heavier cuts. 
Higher acid wines are more food friendly!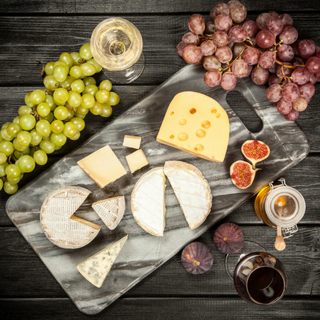 Why?
Pinot Noir is a great wine for sipping and snacking. It's a lighter bodied red, which is guarenteed to go well with various cheeses and meats.
Other Pairings: Pork, Duck, Lamb, Chicken, Salmon, Beets, Root Vegetables, Eggplant, Fennel, Tomato, Herbs, Cherries
What other similar varieties would I enjoy?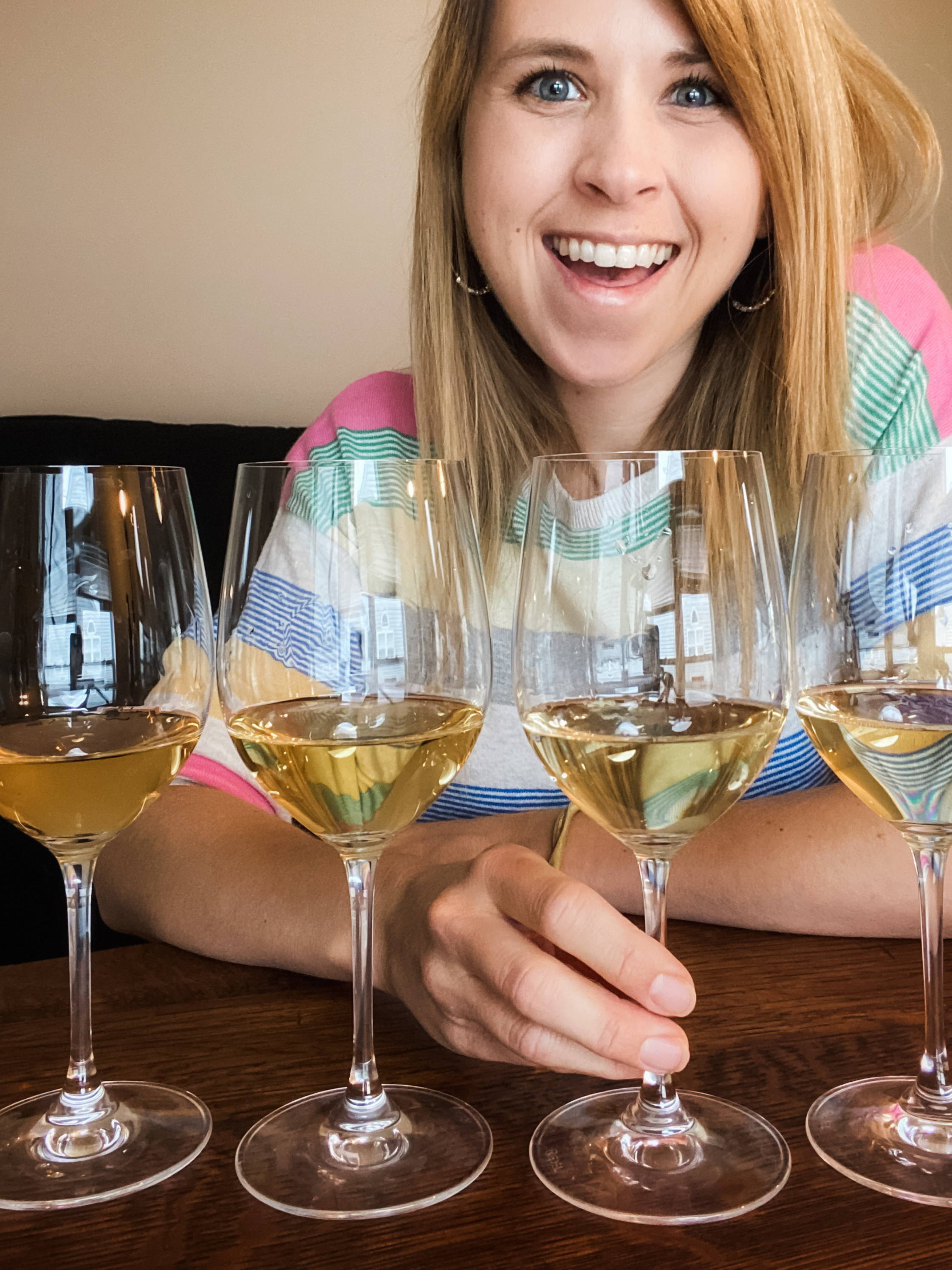 A Certified Sommelier and Certified Specialist of Wine with a passion for everything wine + beverage!