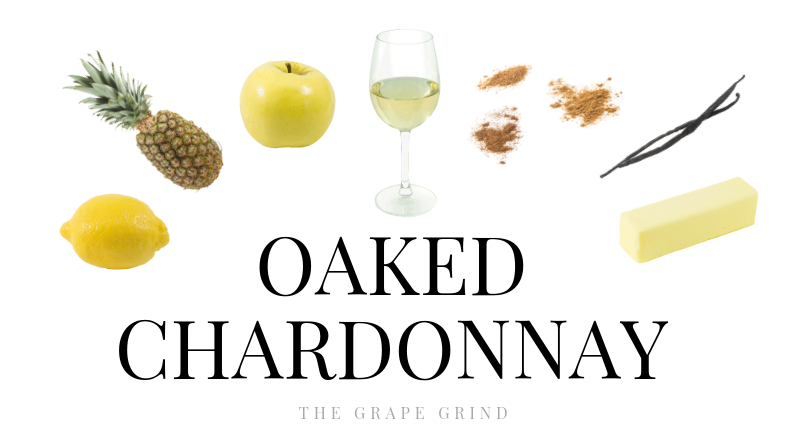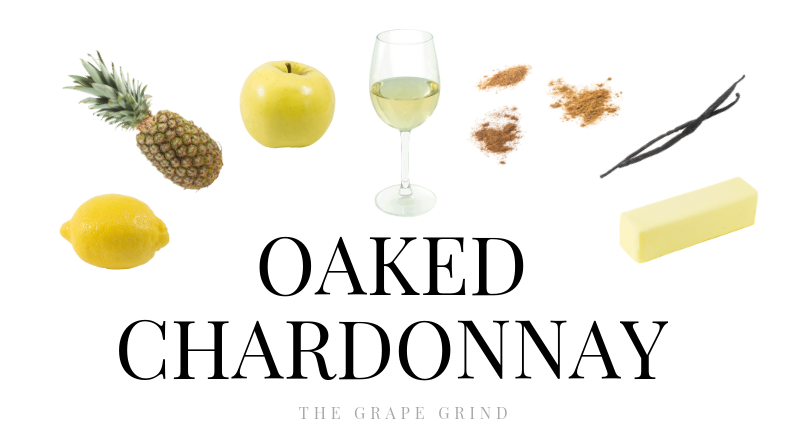 All you need to know about Oaked Chardonnay: A quick guide
Chardonnay is one of the most well known and widely produced white wine in the U.S. It has friendly flavors and it can grow everywhere. It also can be made into many different styles (oaked, un-oaked, sparkling, etc.) It's a grape that is generally full-bodied and often oak aged!
The following guide will illustrate what oaked Chardonnay tastes like (aroma, flavor, and structure). It will also tell you where it's from, provide you with common food recommendations, top producers, similar varieties, and let you know why you should be drinking more of it!!!
How would I describe oaked Chardonnay?
Big
 You could take this in many different ways, but I'm mostly talking about body here. Chardonnay grapes generally make full-bodied white wines. Also, the oak barrels used in making Chardonnay create a lot of the big and rich flavor you taste.
Popular
Who doesn't know Chardonnay? It's always on the table at any event I've attended. Most people enjoy this style, right? Well, maybe not everyone, but it sure sells!
Adaptable
Chardonnay can grow pretty much anywhere in the world. It can easily adapt to many different soils and climates. In Austria they call it Feinburgunder!
What does oaked Chardonnay taste like?

These are the most familiar tastes and aromas I typically find in a glass of oaked Chardonnay. It's also common to find baked apple, pear, mineral, toast, nut, and caramel notes, depending upon where the wine is from, and how it is made. Remember, wine tastes are somewhat relative. There may be some different tasting notes you consistently find while drinking oaked Chardonnay.
There is no "one size fits all" when it comes to structure for every grape, however, there IS a general range when it comes to body, acid, alcohol, and tannin for each. Below are general guidelines for classic representations. Growing conditions and winemaking techniques can impact each of the following.
Medium Plus Body
Think of that weight as a liquid scale, from water (light body) to heavy cream (full body) in your mouth. Oaked Chardonnay is generally fuller in body than most whites!  

Medium Acid
You can judge acidity based on whether your mouth waters after you take a sip of something. The more you salivate, the higher the acid. Oaked Chardonnay is pretty smooth and creamy! Not too much acid there.
Medium Plus Alcohol
You can feel alcohol 'burn' the back of your throat when you take a sip. Oaked Chardonnay has a good amount of alcohol for a white wine. 

Where is oaked Chardonnay from?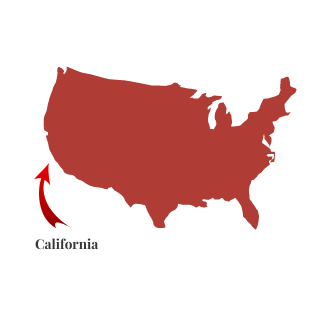 USA
Primarily in California 
It used to be that oak in wine and California Chardonnay were pretty much synonymous. Once winemakers realized that these flavors were becoming popular, they were quick to jump on the oak train.  Fortunately, we are finding more and more Chardonnay today that don't have an 'overwhelming' amount of oak. These wines show harmonious flavors of ripe tropical fruit, butter, vanilla, and baking spice. Some of the creamy buttery notes you taste are not only from oak aging but from malolactic fermentation. This is a winemaking process that changes the acid in the wine; creating a compound that smells and tastes like butter!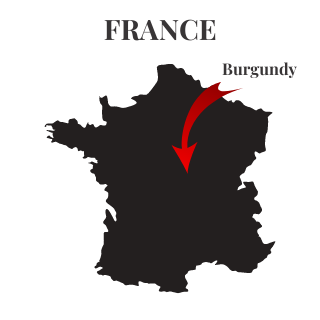 France
Primarily in Burgundy 
White Burgundy = Chardonnay. It is pretty much the only white grape Burgundy is allowed to use in the wine produced there. The land and weather are perfect for Chardonnay! Chardonnay is actually the name of a small commune within Maconnais.
Meursault is a commune within Cote de Beaune (a sub-region in Burgundy). These Chardonnay wines are BIG and full-bodied, with flavors of apple, cream, cinnamon, and smoke.
You can also find wonderful oaked Chardonnay from Australia, Italy, South Africa, Chile, and Argentina.
What foods should I pair with oaked Chardonnay?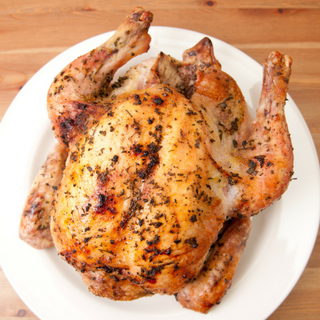 Why?
Chicken is a great option with a medium to full bodied wine. Roasting the chicken preserves the flavors. Those flavorful (probably buttery) juices will pair wonderfully with a richer style of wine. Oaked Chardonnay is perfect for this.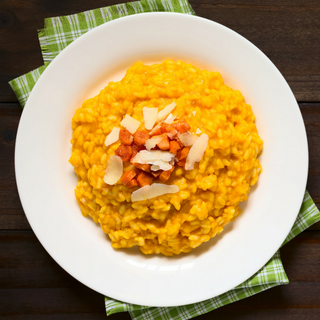 Why?
Rissotto is creamy. Oaked Chardonnay is creamy. This pairing is a match made in heaven.
Bonus points for Lobster Risotto.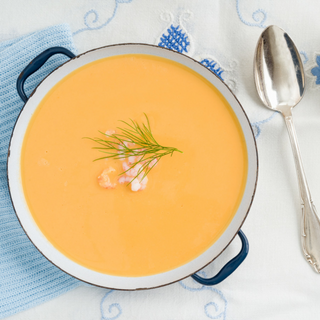 Why?
When pairing food and wine, it usually works when the food and wine have similar characteristics. Bisques are often chock-full of butter and cream.
Just thinking of this pairing makes me feel so warm and cozy.
What other similar varieties would I enjoy?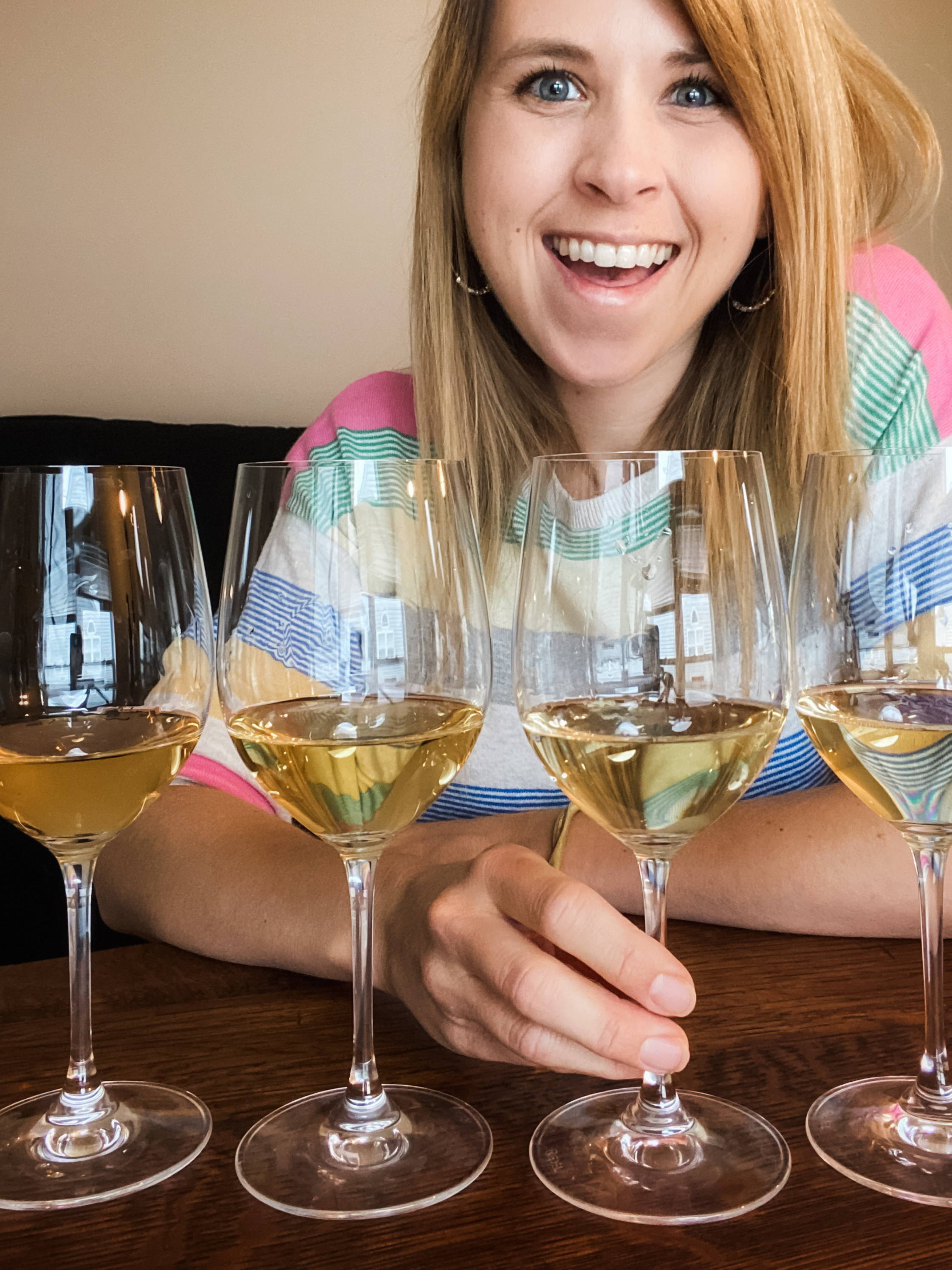 A Certified Sommelier and Certified Specialist of Wine with a passion for everything wine + beverage!