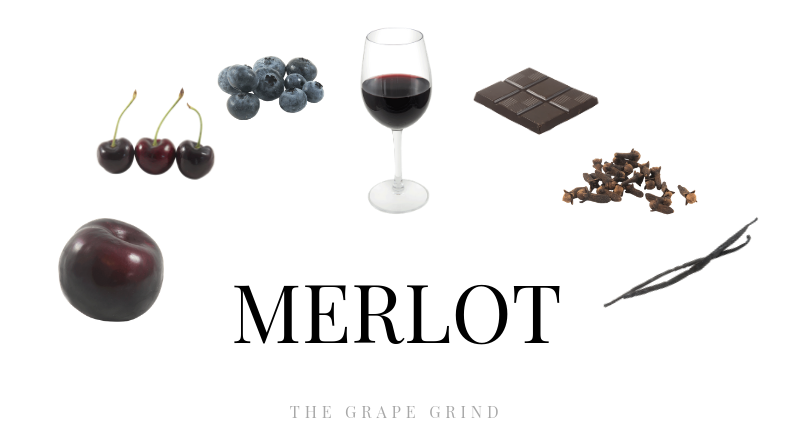 All you need to know about Merlot: A quick guide
Ah yes… Merlot, the  variety that is high in production, but not as popular as its friend Cabernet (they are actually related). I could blame the movie Sideways…
…which actually led to sour opinions on Merlot and a serious decrease in sales of the wine for a while in the United States! It also could be that people just don't know enough about Merlot. The classic grape often takes a second seat to other popular varieties, but it's a classic that is just as delicious and should not be ignored! 
The following guide will illustrate what Merlot tastes like (aroma, flavor, and structure). It will also tell you where it's from, provide you with common food recommendations, similar varieties, and let you know why you should be drinking more of it!
How would I describe Merlot?
Friendly
 Merlot is a soft and approachable red wine. It tastes great with many different foods.
Balanced
In general, Merlot has medium balanced acidity, alcohol, and tannin. This makes for a smooth and easy drinking wine experience. 
Popular
Merlot is the most planted grape AND widely used variety in France. It is the second most planted grape in the USA. It is also the leading grape in some of the worlds most expensive wines.
What does Merlot taste like?

These are the most familiar tastes and aromas I typically find in a glass of Merlot. It's also common to find strawberry, cranberry, herbs, tobacco, licorice and cola notes, depending upon where the wine is from and how it's made. Remember, wine tastes are somewhat relative. There may be some different tasting notes you consistently find while drinking Merlot.  
There is no "one size fits all" when it comes to structure for every grape, however, there IS a general range when it comes to body, acid, alcohol, and tannin for each. Below are general guidelines for classic representations. Growing conditions and winemaking techniques can impact each of the following.
Medium Plus Body
Think of that weight as a liquid scale, from water (light body) to heavy cream (full body) in your mouth. Merlot leans toward a fuller bodied wine!  

Medium Acid
You can judge acidity based on whether your mouth waters after you take a sip of something. The more you salivate, the higher the acid. Merlot is pretty smooth and doesn't have overpowering acidity!

Medium Plus Alcohol
You can feel alcohol 'burn' the back of your throat when you take a sip. Merlot is not typically high in alcohol (although there are exceptions).  

Medium Tannin
Tannin contributes to the dryness of a wine. It comes from the skin of the grapes during the winemaking process. You can tell a wine has high tannin if it dries out your tongue. It imparts almost a bitter flavor. Merlot has some tannin, but it's usually very smooth.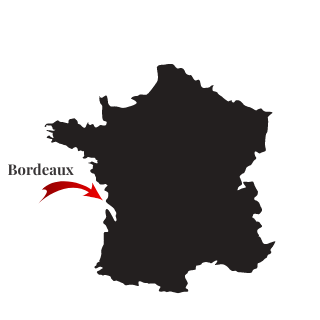 France
Primarily in
Bordeaux (Right Bank)
If you have ever tried a Bordeaux, you have tasted Merlot in there somewhere. Merlot is one of the six varietals allowed in Bordeaux blends. If it was a Right Bank Bordeaux, or wine produced on the right side of the Giaronde Estatuary (big river splitting Bordeaux in half), you were probably drinking a Merlot dominant Bordeaux! 
Merlot from Bordeaux (Old World) is a little more savory than Merlot from California, or other New World regions. It will usually have less alcohol and more herbal notes.
Merlot from France will age for a long time. These are great wines to put away for a while and bring out for a special occasion! 
You can also find wonderful Merlot from The USA, Italy, Argentina, Chile, and Australia.
What foods should I pair with Merlot?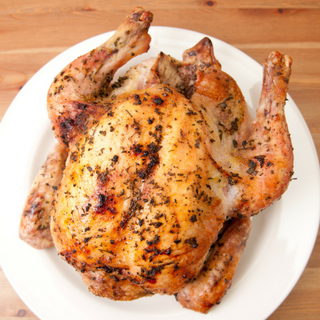 Why?
Chicken is a little 'tamer' than red meat and since Merlot has softer qualities, it tends to pair better with lighter meats.
Chicken doesn't require a wine with high tannin or acidity to cut through any fat.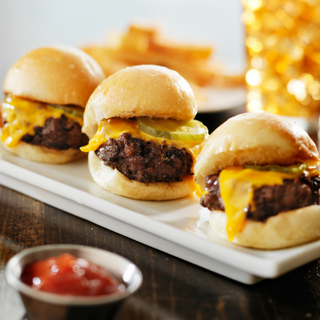 Why?
A simple burger and a glass of merlot pair wonderfully. Especially when you add cheese. The smokey, spicy flavors in Merlot equaly match the flavors in a burger.
Simple toppings are your best bet with Merlot. Be careful adding too many crazy flavors. If you do, you may want to consider a different wine.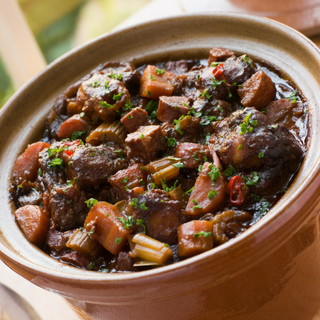 Why?
Roasts and stews have some richness but are just mild enough to pair with a glass of Merlot. Many have savory flavors, similar to a glass of Merlot
What other similar varieties would I enjoy?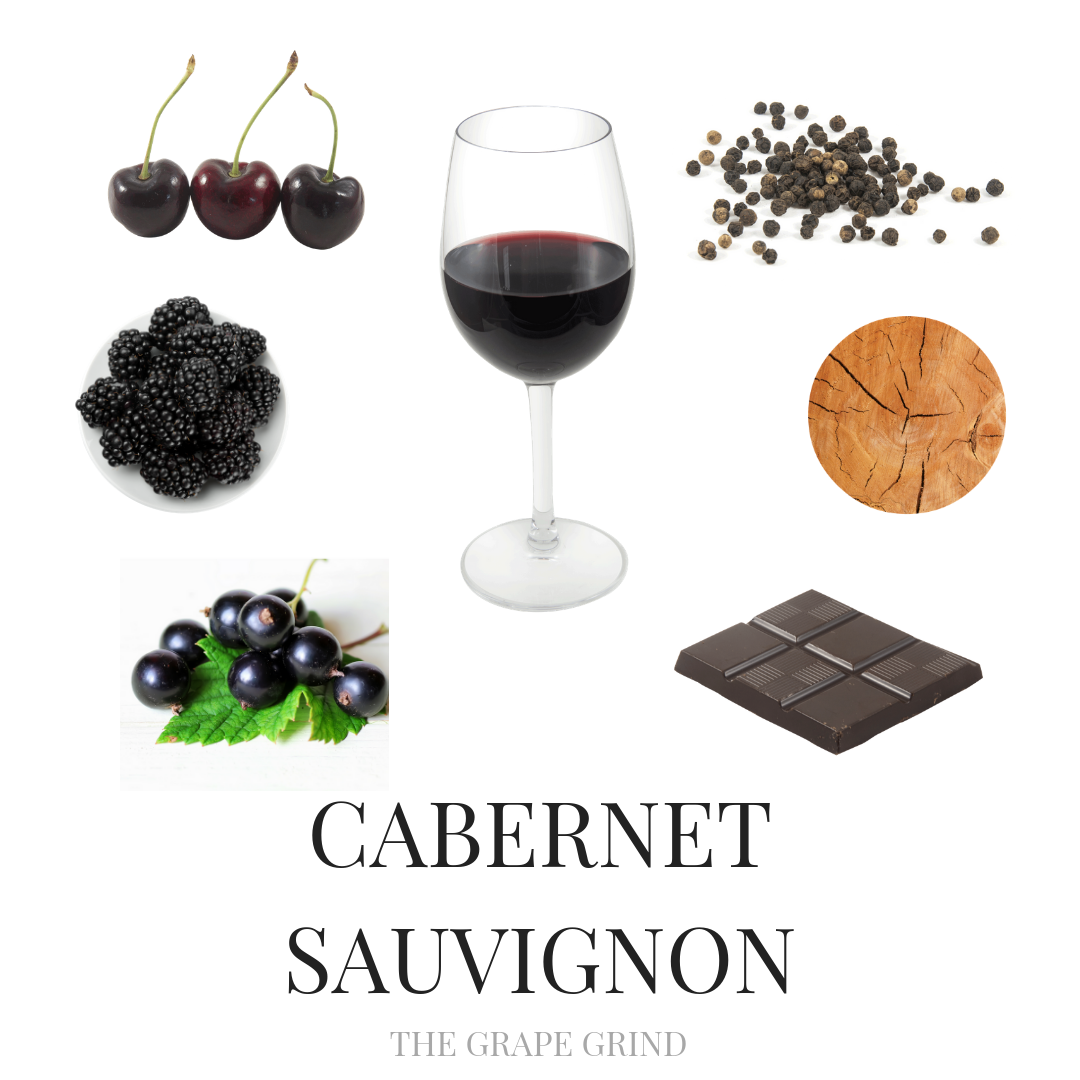 Cabernet Sauvignon has:
more tannin
more black fruit dominant
typically more 'green' pyrazine elements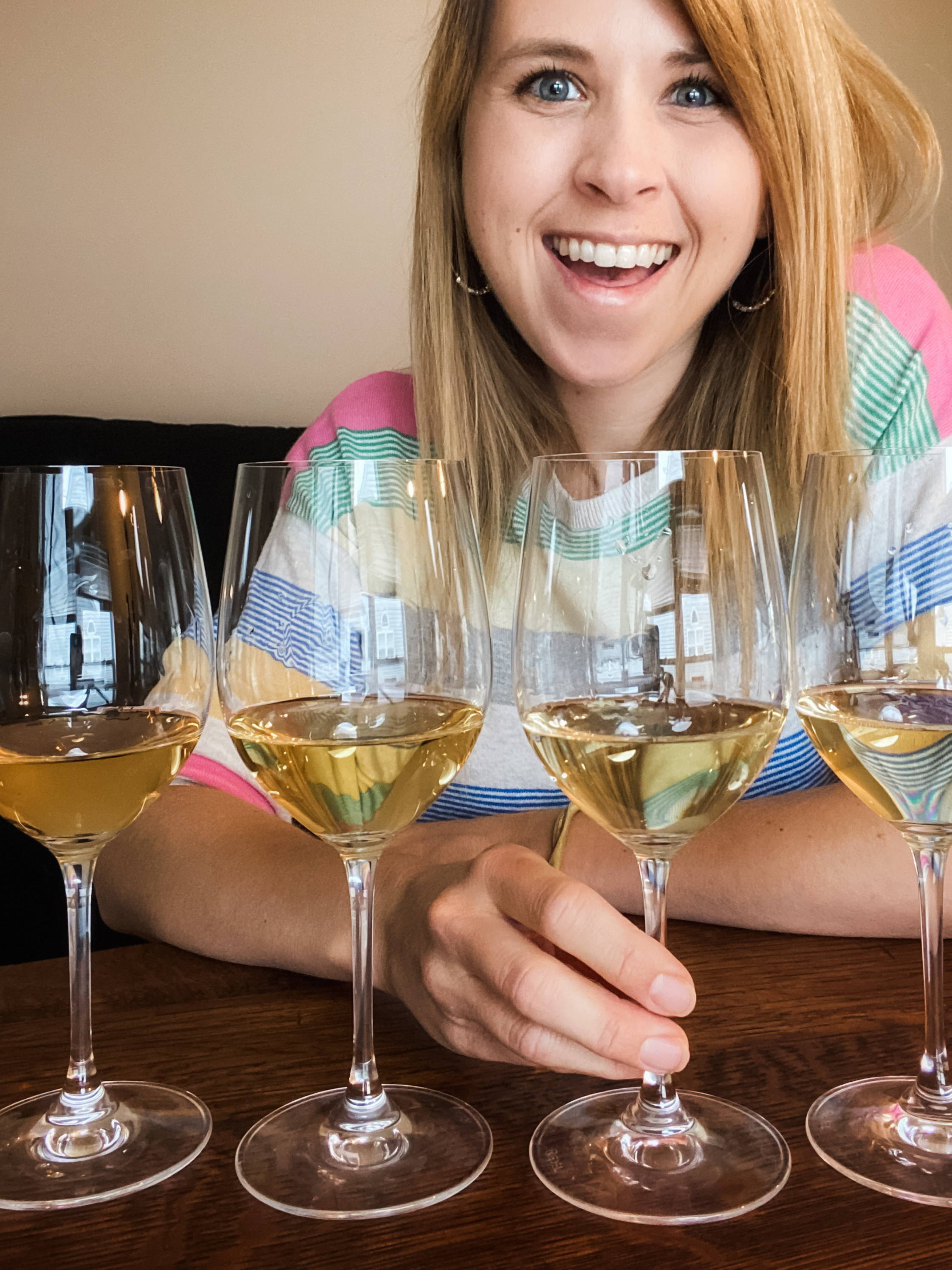 A Certified Sommelier and Certified Specialist of Wine with a passion for everything wine + beverage!