A TASTE OF NATURE Blind Tasting Event! Thursday April 21st
8pmEST/5pmPST
Join us for a virtual blind tasting fundraising event!
Your ticket includes three delicious red wines prewrapped, a virtual blind tasting experience, and some educational tasting guides!
We will taste these three reds together usuing the blind tasting process and try and determine which wine-growing climate they are from! You'll also learn how climate and weather impact wine styles and winemaking! You don't want to miss this Earth Day Celebration!
Proceeds benefit the Environmental Education Council of Ohio! Check out their website to purchase your ticket!
Register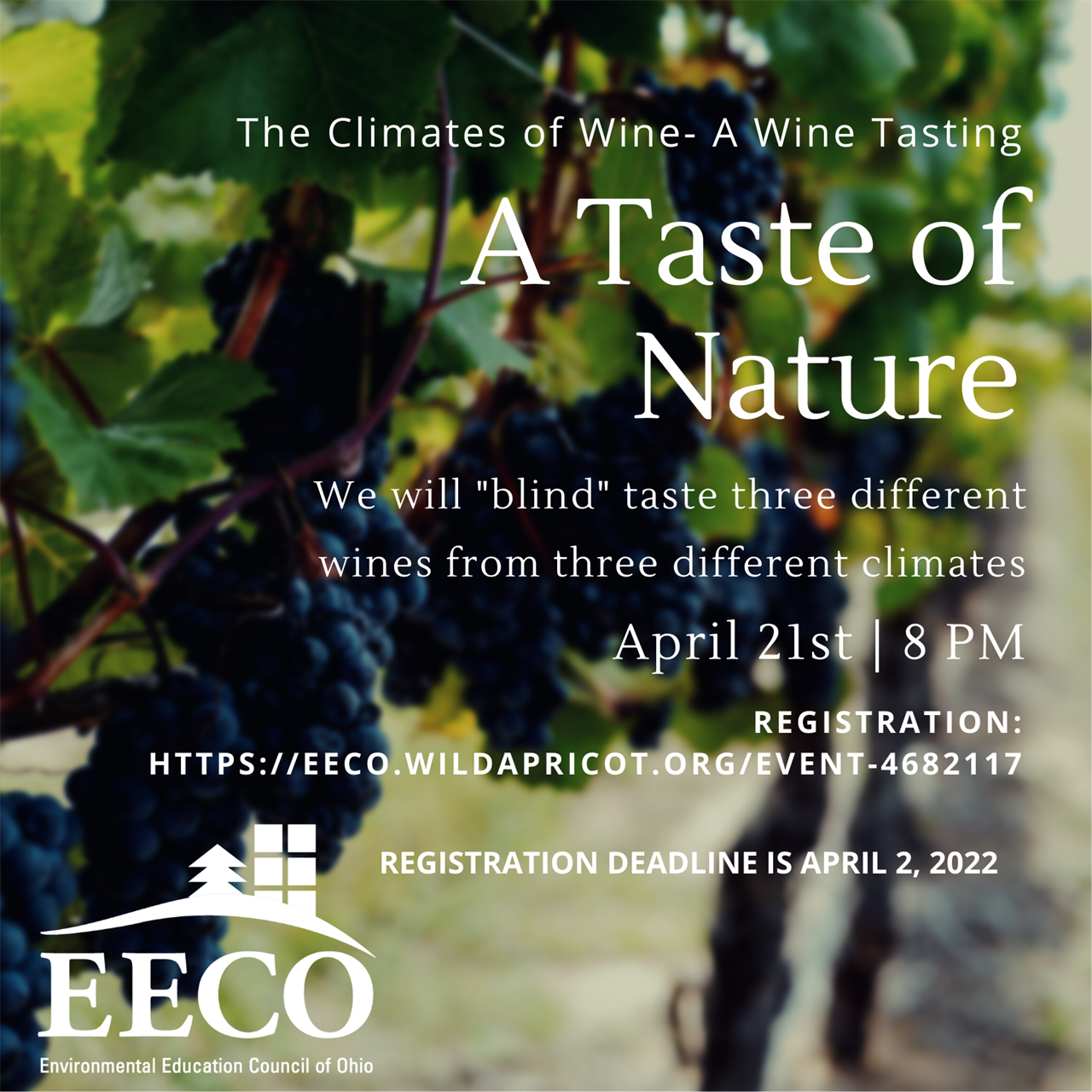 Want to book your own private tasting?