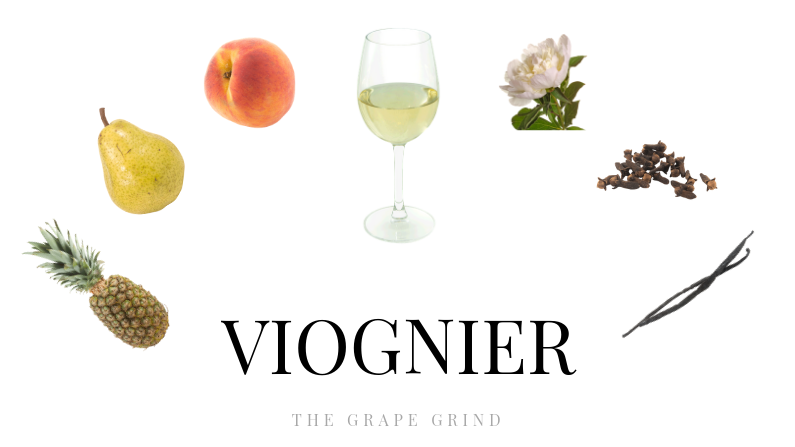 All you need to know about Viognier: A quick guide
Viognier is a full-bodied white wine that is rich and often very floral! This exotic variety is generally golden in color, dry, and can be oaked or unoaked. All styles are delightfully scrumptious. Viognier originated in the Rhône Valley (in Southern France). The grape loves warm climates and is usually left on the vines for a long time for aromas and flavors to develop. It's also often blended with other white varieties as well. Crazy enough, a small amount of Viognier is allowed to be blended with the red varietal, Syrah, in Côte-Rôtie (a subregion of the Northern Rhône Valley)! 
The following guide will illustrate what Viognier tastes like (aroma, flavor, and structure). It will also tell you where it's from, provide you with common food recommendations, similar varieties, and let you know why you should be drinking more of it!
How would I describe Viognier?
Rich
Viognier is a full bodied white, that is most often oak-aged. This adds more richness. Oak aging also adds spicy flavors/aromas and a touch of vanilla, which can make the wine extra luscious! 
Round
Viognier has a higher percentage of alcohol than most white wines! This creates a full body and round texture. Sometimes the roundness can be described as "smooth" or "oily".
Exotic
Viognier has a lot of exotic fruit flavors. If unoaked, a lot more tropical flavors shine through. The mix of fruit, flowers, and spice give this wine an exotic and robust character, unlike any other. 
What does Viognier taste like?

It's also common to find tangerine, apricot, apple, honeysuckle, baking spices, and ginger depending upon where the wine is from, and how it is made. Oak can also change the flavors in this wine.
Remember, wine tastes are somewhat relative. There may be some different tasting notes you consistently find while drinking Viognier.  
There is no "one size fits all" when it comes to structure for every grape, however, there IS a general range when it comes to body, acid, alcohol, and tannin for each. Below are general guidelines for classic representations. Growing conditions and winemaking techniques can impact each of the following.
Medium Plus Body
Think of that weight as a liquid scale, from water (light body) to heavy cream (full body) in your mouth. Viognier is a fuller bodied white.

Medium Acid
You can judge acidity based on whether your mouth waters after you take a sip of something. The more you salivate, the higher the acid. Viognier has some acidity, but it's not dominant. 

Medium Plus Alcohol
You can feel alcohol 'burn' the back of your throat when you take a sip. It also can contribute to the mouthfeel and "weight of the wine. Viognier is typically higher in alcohol.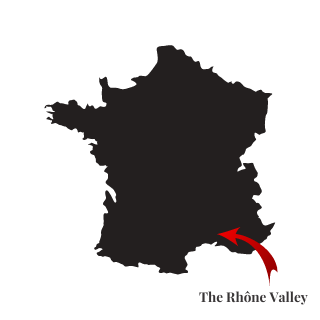 France
Primarily in: The Rhone Valley and Languedoc
CONDRIEU AOC: If you want to try the best representation of French Viognier, look for a bottle of Condrieu (a subregion in northern Rhone). Viognier is the sole white grape of this region. These wines will have a great balance of citrus, pineapple, flowers, almonds, and beeswax.
Small amounts of Viognier are also blended with Syrah in the region of Cote-Rotie (also in northern Rhone) to add some floral and exotic notes. 
LANGUEDOC AOC: Recently, the Languedoc (a region south of the Rhone valley) has been producing some great Viognier as well. The varietal is more abundant here and usually found at a more reasonable price. Languedoc Viognier is generally much more perfumed, floral (think air freshener) and slightly oily in texture.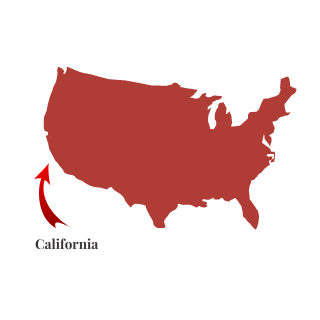 USA
Primarily in: California and Washington
California and Washington both produce some fantastic Viognier. California often looks to the Rhone Valley for inspiration. Varietals that do well in the warm Rhone region of France, often do well in California's Mediterranean climate. 
CALIFORNIA: will often have more tropical fruit and peach flavors (rather than heavy citrus). The floral notes are still present, and wines are often oaked, adding a spicy character to the wines.
WASHINGTON: Viognier from here is often slightly more delicate and floral with tropical fruit flavors and pear notes. 
You can also find wonderful Viognier from Australia, South Africa, Italy, Austria, Switzerland, New Zealand, and Argentina.
What food should I pair with Viognier?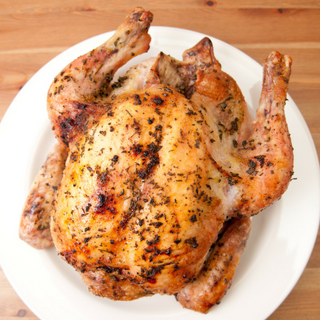 Why?
Viognier is a full-bodied variety that pairs better with chicken or pork. Full-bodied wines generally complement more weighty food. Since the wine is lower in acid, it's best if the meat isn't super fatty. Adding a fruit element to a chicken dish will create an even more phenomenal paring! (Think mango chicken salad or roasted chicken with apricots!)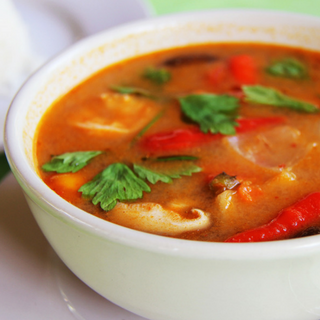 Why?
A good amount of spice and Viognier's exotic fruit flavors make for a great curry dish pairing. All the fruit can add an element of sweetness, which balances the dish. In fact, some Viognier's are made in an off-dry style!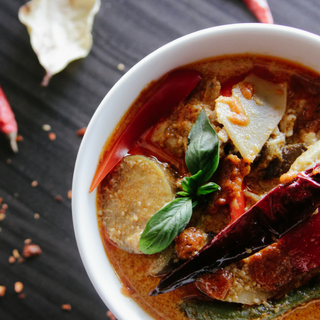 Why?
Curry can be a component of Thai food. There are many other Thai dishes that include spices along with other exotic ingredients. Viognier holds up to this cuisine perfectly!
Other Pairings: Roasted Pork, Butter Sauces, Cheese, Nuts, Oranges, Peaches, Asian Food
What other similar varieties would I enjoy?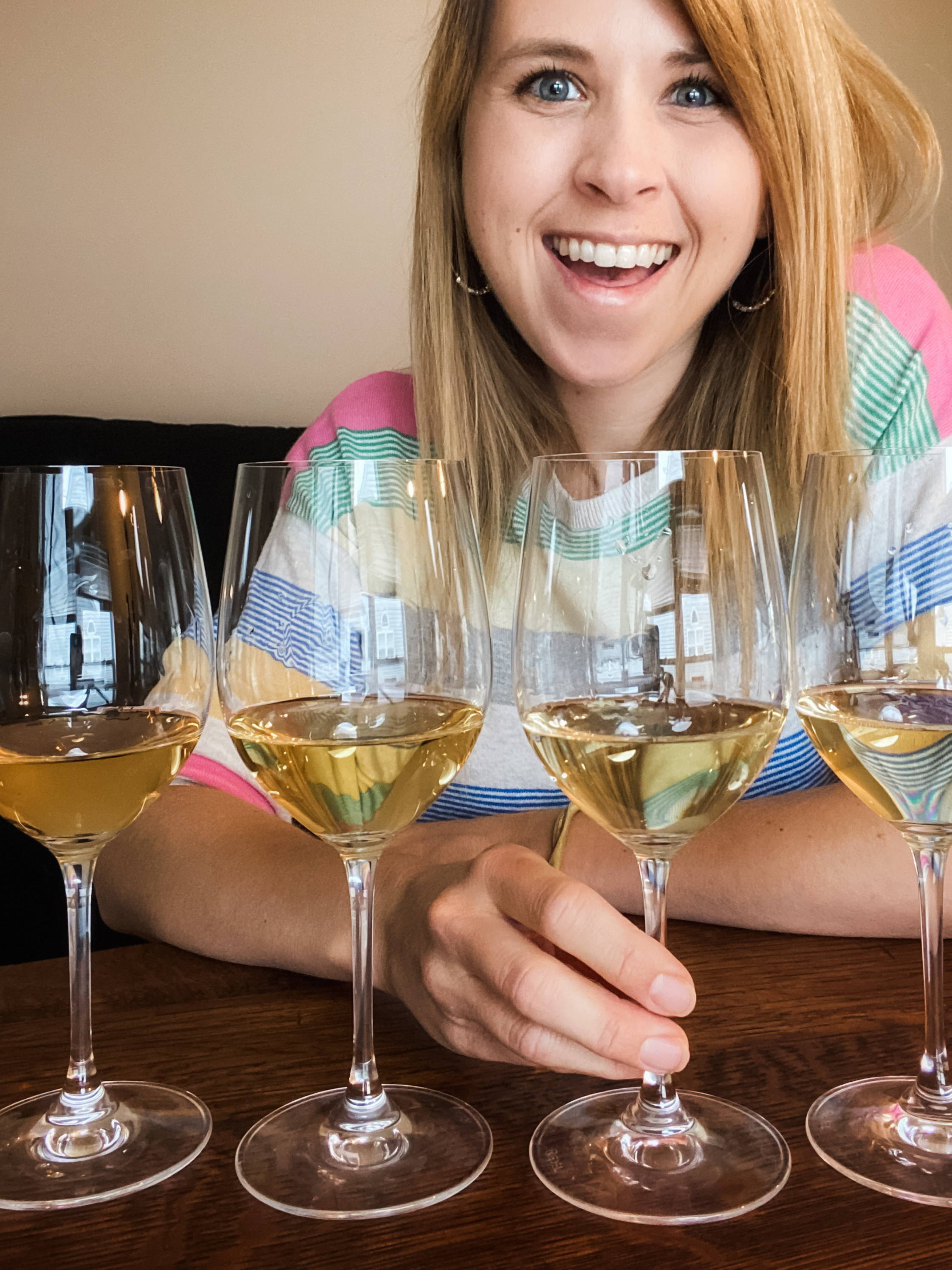 A Certified Sommelier and Certified Specialist of Wine with a passion for everything wine + beverage!