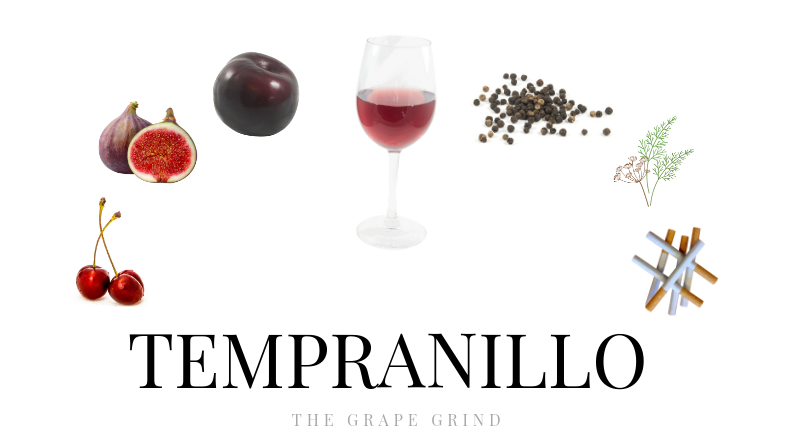 All you need to know about Tempranillo: A quick guide
Tempranillo is Spain's signature red variety. Wines are known to be fruity and fleshy, while also having very complex, savory flavors! They are elegant and masculine at the same time. Tempranillo is a wine that makes you think!
In the past, Tempranillo was known to be aged in American Oak for long periods of time. This changed the overall aroma and flavor of the wine quite a bit! Recently winemakers have been using less American oak and we are starting to get to know the flavors of the Tempranillo grape! It is a really fun grape to drink. If you love juicy wines with some power and spice, give Tempranillo (often labeled by the region, Rioja) a try!
The following guide will illustrate what Tempranillo tastes like (aroma, flavor, and structure). It will also tell you where it's from, provide you with common food recommendations, top producers, similar varietals, and let you know why you should be drinking more of it!!!
How would I describe Tempranillo?
Fleshy
Tempranillo is a varietal full of juicy red fruit flavors. Wines are usually very well balanced and not overpowering in any area, yet they stand out with great complexity!  
Spicy
When I think of Tempranillo, I think of Merlot with more red fruit and a LOT more spice! Black pepper and baking spices, typically from the oak are common. This is one reason Tempranillo wines pair fantastically with spicy cuisine!
Savory
Tempranillo has a lot of savory flavors as well (like I said, a lot going on in this variety)! Common taste descriptors can include herb, tomato, olive, and mineral notes. The fruit can sometimes hide behind these savory flavors!
What does Tempranillo taste like?
Tempranillo will often have fresh fruit flavors, or dried fruit flavors, depending on how long the wine is aged! These are the most familiar tastes and aromas I typically find in a glass of Tempranillo. It's also common to find raspberry, strawberry, tomato, clove, anise, herbs, red flowers, balsamic, forest floor, cedar, and vanilla depending upon where the wine is from, and how it is made.
Remember, wine tastes are somewhat relative. There may be some different tasting notes you consistently find while drinking Tempranillo.  
There is no "one size fits all" when it comes to structure for every grape, however, there IS a general range when it comes to body, acid, alcohol, and tannin for each. Below are general guidelines for classic representations. Growing conditions and winemaking techniques can impact each of the following.
Medium Body
Think of that weight as a liquid scale, from water (light body) to heavy cream (full body) in your mouth. Tempranillo can range from light to full depending on its classification but is generally medium bodied.

Medium Plus Acid
You can judge acidity based on whether your mouth waters after you take a sip of something. The more you salivate, the higher the acid. Acid levels in Tempranillo wines can vary from medium to high! 

Medium Plus Alcohol
You can feel alcohol 'burn' the back of your throat when you take a sip. Tempranillo has a good amount of alcohol. Oak can also influence this alcohol. 

Medium Tannin
Tannin contributes to the dryness of a wine. It comes from the skin of the grapes during the winemaking process. You can tell a wine has high tannin if it dries out your tongue. It imparts almost a bitter flavor. Tempranillo has balanced tannins, although, sometimes this can reach higher levels.

Where is Tempranillo from?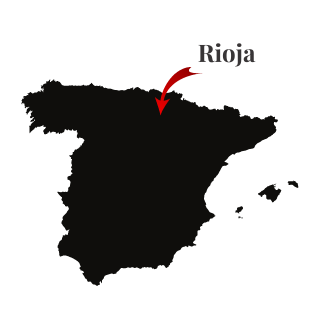 Spain
Primarily in Rioja and Ribera del Duero
Over 80% of Tempranillo in the world comes from Spain. Here it can be blended with small amounts of the Graciano and Mazuelo grape.
RIOJA DOCa: Some of the best and most age-worthy Tempranillo wines come from the Rioja region. Rioja wines are known for herbal flavors, minerality, and a good amount of oak. Most people pick up notes of dill, vanilla, or spice because of this. Wines from Rioja will be classified by age. Simple Rioja wines have little oak and 1-2 years aging. Crianza wines are aged for at least two years, one in oak. Reserva wines are aged for at least three years, one in oak. Gran Reserva wines are aged for five years or more, at least two in oak. The higher the classification, the more pricey the bottle.
RIBERA DEL DUERO DO: In Ribera del Duero, Tempranillo is known as Tinto Fino. Here it is a little more robust and has slightly more alcohol and less acid. 
TORO: In the Toro region, Tempranillo is known as Tinto de Toro. Toro wines are often bigger and riper.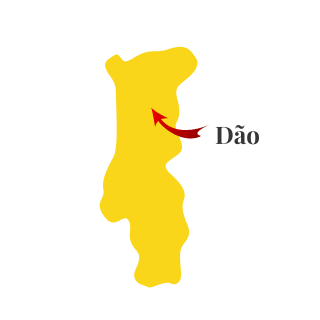 Portugal
Primarily in Dao and Douro
Tempranillo is called Tinto Roriz in Portugal. It is often a blending varietal used in Port wines but can be bottled on its own as well. Tempranillo buds and ripens early, and here, it showcases a lot of berry fruit and spicy flavors. It can also be blended to create still wines with Portugal's signature grape, Touriga Nacional. 
You can also find wonderful Zinfandel from the USA, Argentina, Australia, and New Zealand.
What food should I pair with Tempranillo?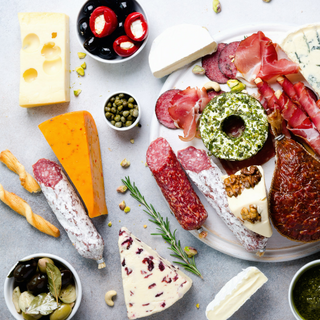 Why?
Tempranillo has great acid to pair with cheese (especially Manchego)! It showcases fruity flavors that pair with jams or jelly, and savory flavors/notes of olives that complement both cured meats and olives! Really there's no better wine for an antipasto plate than Tempranillo!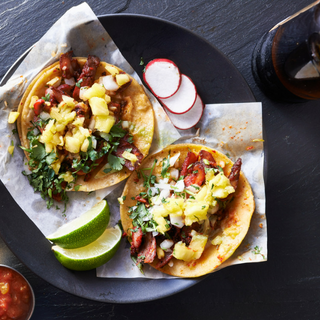 Why?
Tempranillo wine tends to pair best with the flavors of Spain and Mexico. Tacos are especially wonderful! The spicy notes in the wine complement the spice in the tacos. The acidity can stand up to tomato and cut through the protein. It's a perfect match!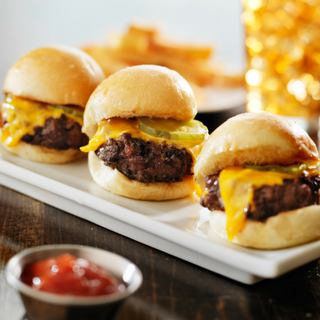 Why?
This is a fun pairing for Tempranillo. Most people don't think to do it, but it works quite well. Tempranillo has just enough acid and body for burgers. Add a little jalapeno to your burger and you're all set! 
Other Pairings: Steak, Lamb, Beans, Paella, Root Vegetables, Garlic 
What other similar varieties would I enjoy?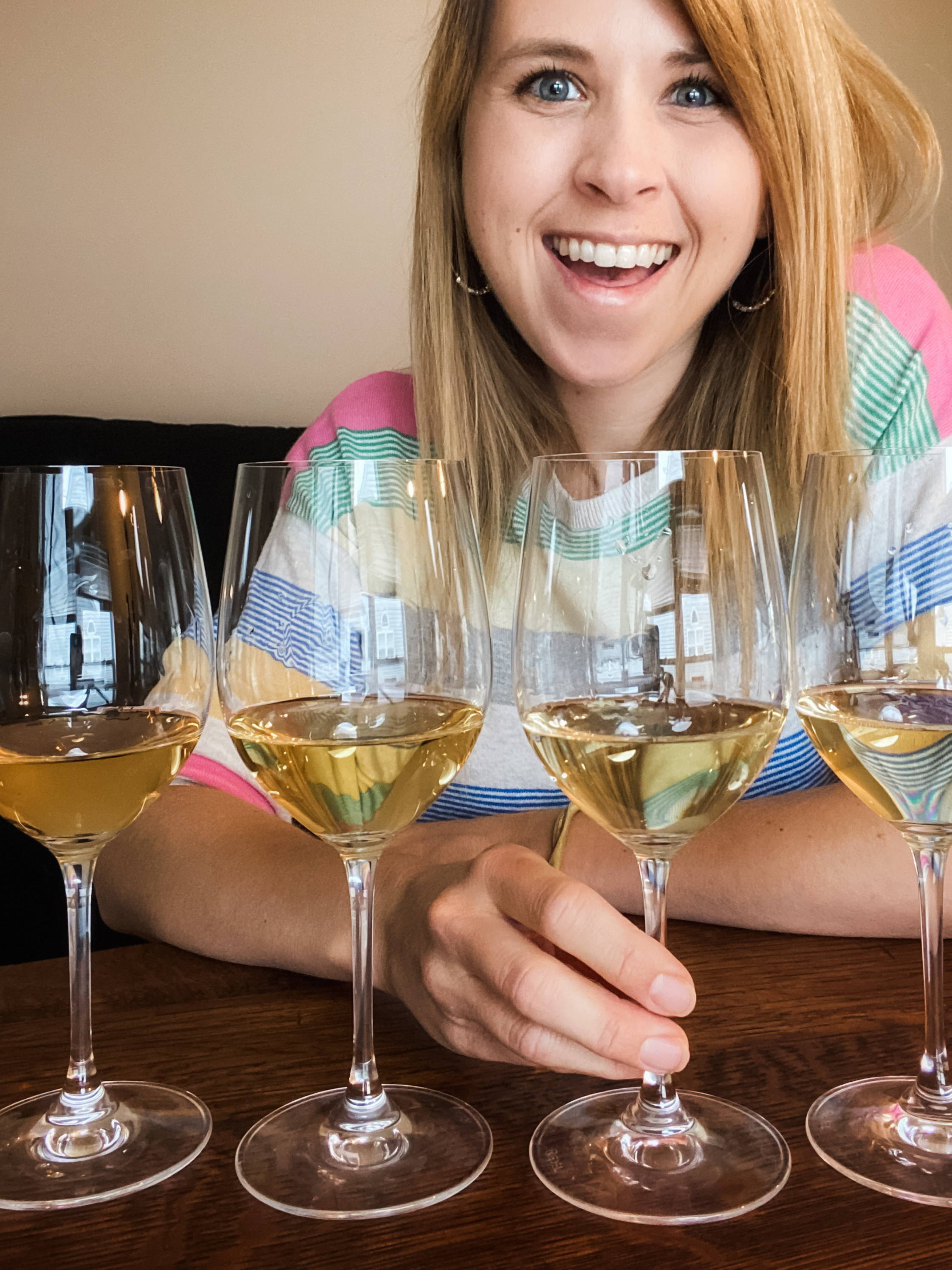 A Certified Sommelier and Certified Specialist of Wine with a passion for everything wine + beverage!