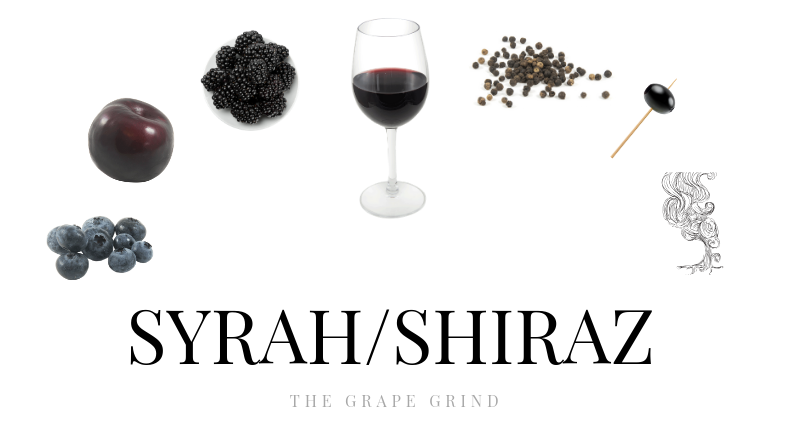 All you need to know about Syrah: A quick guide
Syrah is a bold and dark wine. It's one of the darkest, "inkiest" red varieties, and it's pretty bold in flavor and body too! Often the grape will drink fuller than Cabernet and Zinfandel. This variety is also exciting because it can taste so different depending on where it's from. There's the classic Rhone style, which can be blended with other varietals such as Grenache and Mouvedre. There's Australian Shiraz, which is very concentrated and spicy. Then there's California Syrah, which growers in the area are experimenting with more and more, and where you can find various styles from fruity and dense, to herbal and meaty!
Syrah and Shiraz are the same grape. The classic grape, Syrah, originated in France. Australia and South Africa almost always label it Shiraz. The USA uses both names interchangeably. No matter what you call it, Syrah/Shiraz is a great grape for big red wine lovers. 
The following guide will illustrate what Shiraz tastes like (aroma, flavor, and structure). It will also tell you where it's from, provide you with common food recommendations, top producers, similar varieties, and let you know why you should be drinking more of it!
How would I describe Syrah/Shiraz?
Bold
Syrah/Shiraz is up there with the big red wines of the world. It is dark and powerful. You will know this right away with it's dark color, full body, and big dark fruit flavors.
Savory
Notes of olive and meatiness are often found in a glass of Syrah (especially a Rhone style). It usually showcases some sort of savory note. This can make it perfect for certain food pairings. 
Ripe
Due to it's bold nature, Syrah/Shiraz will often give you a lot of ripe fruit. Australian Shiraz is known to be full of ripe black fruit and spice. 
What does Syrah/Shiraz taste like?

These are the most familiar tastes and aromas I typically find in a glass of Syrah/Shiraz. It's also common to find black cherry, herbs, spice, vanilla, chocolate, and meaty notes depending upon where the wine is from, and how it is made. Remember, wine tastes are somewhat relative. There may be some different tasting notes you consistently find while drinking Syrah/Shiraz.
There is no "one size fits all" when it comes to structure for every grape, however, there IS a general range when it comes to body, acid, alcohol, and tannin for each. Below are general guidelines for classic representations. Growing conditions and winemaking techniques can impact each of the following.
Full Body
Think of that weight as a liquid scale, from water (light body) to heavy cream (full body) in your mouth. Syrah is a full-bodied red wine.

Medium Plus Acid
You can judge acidity based on whether your mouth waters after you take a sip of something. The more you salivate, the higher the acid. Syrah has a good amount of acid. (It's pretty balanced as far as acid and body.)

Medium Plus Alcohol
You can feel alcohol 'burn' the back of your throat when you take a sip. Syrah will range in alcohol, but it is generally on the higher side. 

Medium Tannin
Tannin contributes to the dryness of a wine. It comes from the skin of the grapes during the winemaking process. You can tell a wine has high tannin if it dries out your tongue. It imparts almost a bitter flavor. Syrah has a fair amount of tannin. It can range from Medium to Medium Plus (and sometimes high).

Where is Syrah/Shiraz from?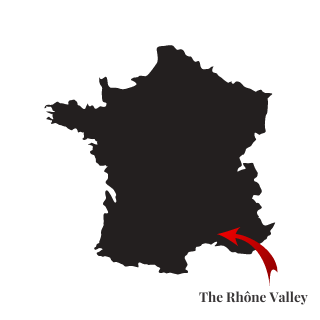 France
Primarily in
The Northern Rhone Valley
Syrah from this region is likely to taste very different from any other! It's the birthplace of the grape and the best syles are found in the Northern Rhone. These wines will generally have less fruit and more meaty, olive, floral, and spice notes. They will be labeled by the sub-regions within the northern Rhone. These sub-regions are Hermitage (the best of the best), Crozes Hermitage (bright acidity), Côte Rôtie (bold), and St. Joseph (great value).  
Australia
Primarily in
Barossa and McLaren Vale
Shiraz is one of Australia's original grape varieties. It was brought to the region (from France) by James Busby and is very popular in the US! Austrailia is known for its creative winemaking practices and produces some very fun styles. Shiraz is grown in nearly every sub-region in Australia, although Barossa is where the varietal shines. Wines from here will be very concentrated and full bodied, with dark fruit and spice! I can often taste menthol in these wines as well.  
You can also find wonderful Shiraz from California, Washington, Spain, Argentina, South Africa, and Chile.
What foods should I pair with Syrah/Shiraz?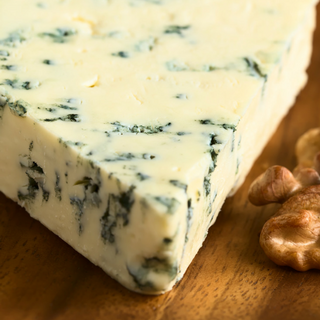 Why?
A strong cheese needs a strong wine. This rich cheese paired with a rich/bold Syrah is perfect! The fruitiness in Syrah is also great to level out the saltiness in the cheese. 
The most fantastic pairing would be a steak with a blue cheese crust or sauce!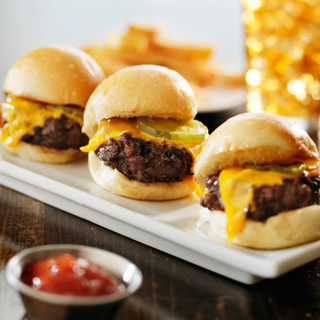 Why?
Meaty and smokey are flavors found in both burgers and Syrah! This pairing allows the food and wine to complement each other perfectly. There's nothing that goes better with a huge piece of meat on a bun than a big meaty wine. Syrah is truly the perfect burger wine.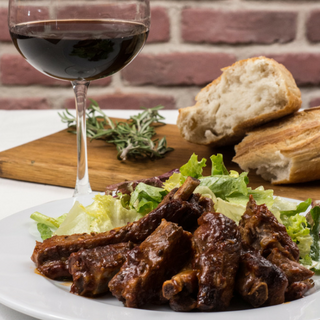 Why?
Generally, BBQ entails some sort of meat. The savory flavors in most BBQ meats will pair well with the savory notes found in Syrah. Syrah also can be rich and fruity, which can complement a sweet and spicy BBQ sauce. Perfect for a summer meal!
What other similar varieties would I enjoy?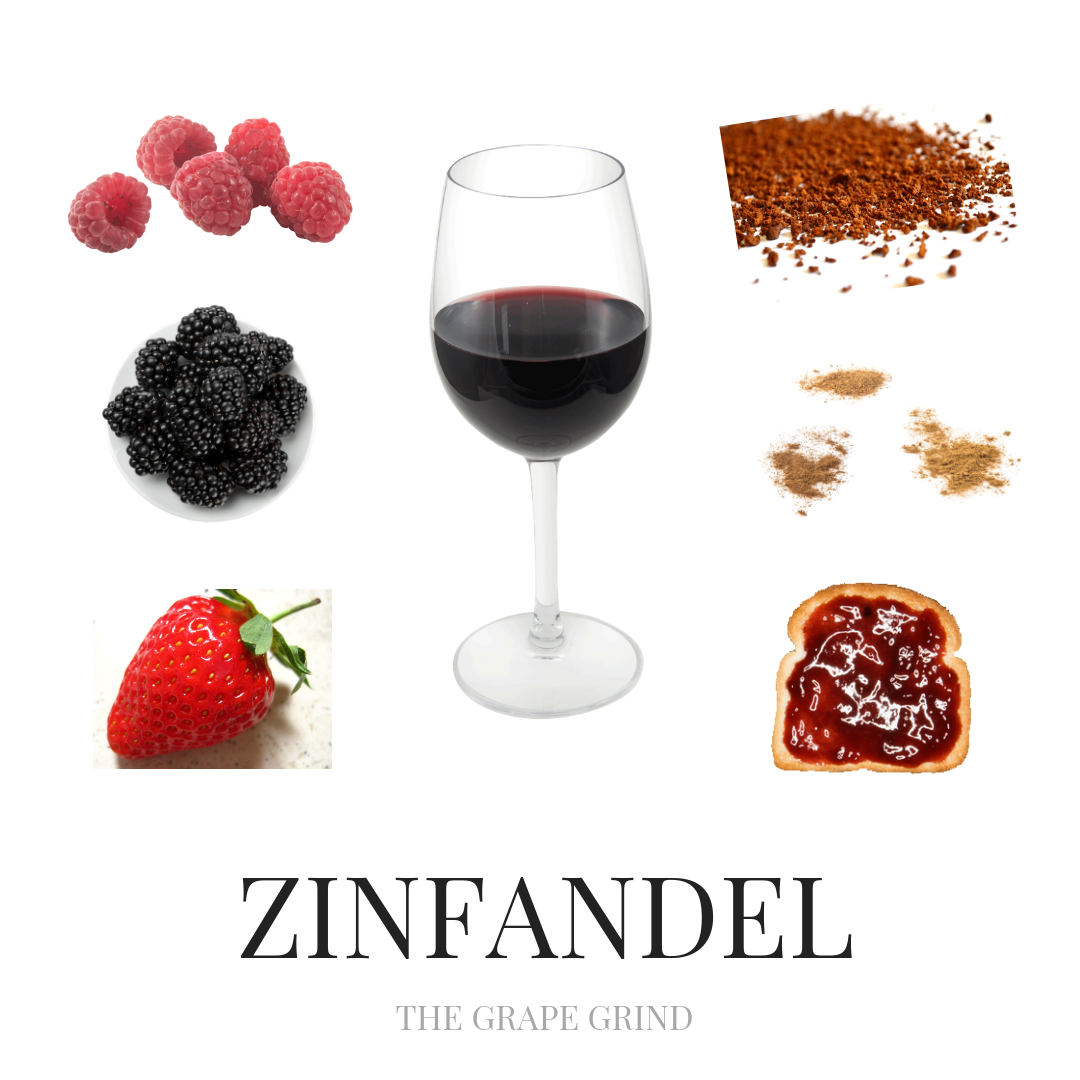 Zinfandel has:
typically less concentrated color
typically more red fruit notes
more inconsistent fruit quality (can be ripe, tart, stewed, etc.)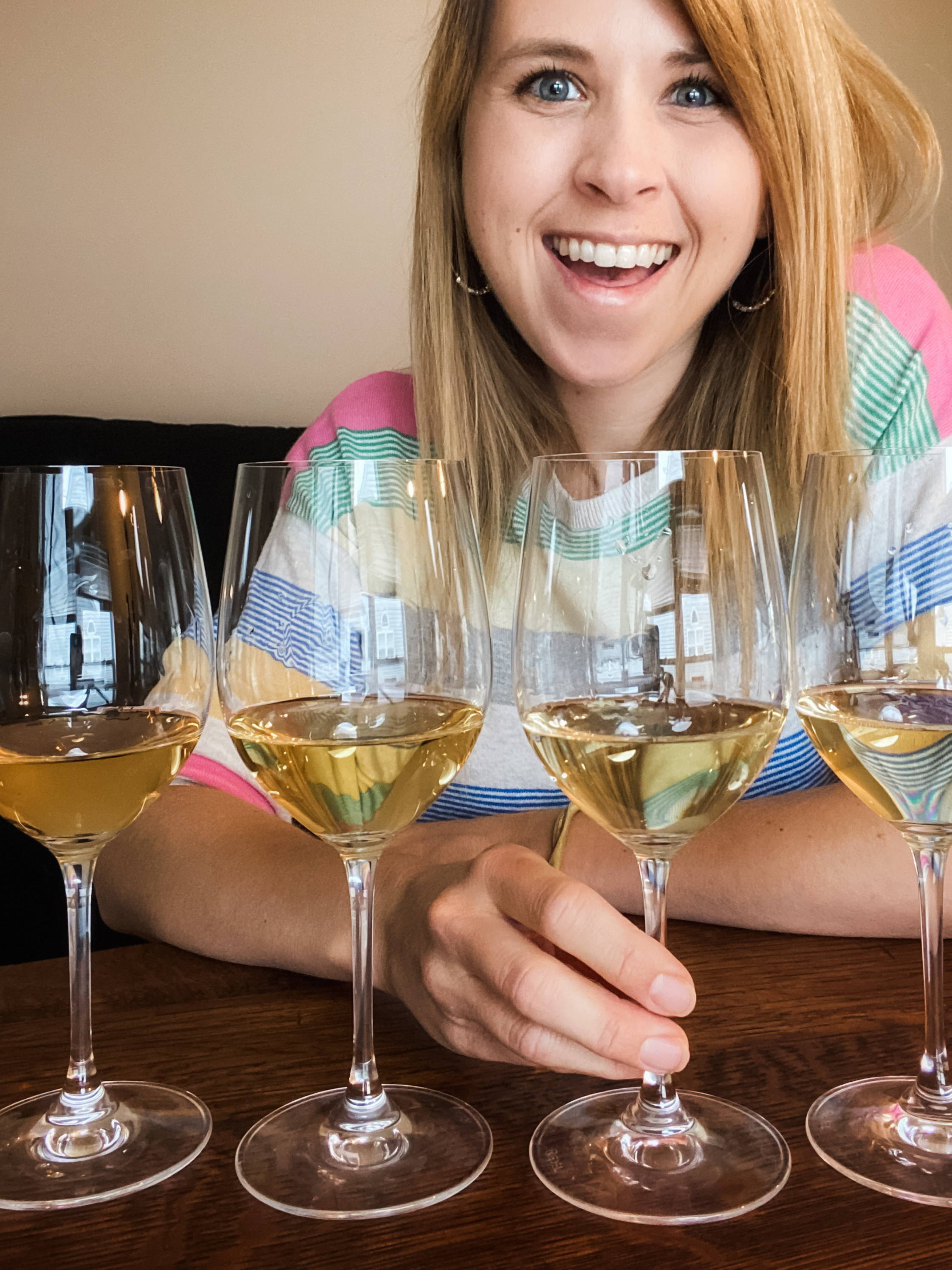 A Certified Sommelier and Certified Specialist of Wine with a passion for everything wine + beverage!