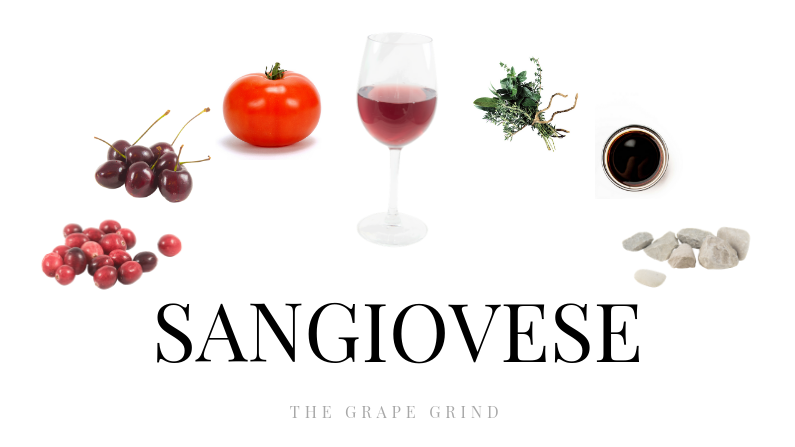 All you need to know about Sangiovese: A quick guide
Have you had a good Chianti lately? If so, you have tasted the delicious variety known as Sangiovese! Sangiovese is Tuscany's most important red grape. It's used in Chianti, Chianti Classico, and 'The King' of Tuscan wine: Brunello di Montalcino! 
The following guide will illustrate what Sangiovese tastes like (aroma, flavor, and structure). It will also tell you where it's from, provide you with common food recommendations, similar varieties, and let you know why you should be drinking more of it!
How would I describe Sangiovese?
Earthy
Sangiovese has a lot of earthy (dirt/leaves) and mineral quality in aromas and flavors.
Bright
Sangiovese has great acidity. Acid is generally the wines most pronounced structural component! Along with acidity, Sangiovese wines can have bright red fruit and tangy tomato flavors. 
Food Friendly
Because of the high acidity, Sangiovese is a great wine to pair with many different styles of food!
What does Sangiovese taste like?

These are the most familiar tastes and aromas I typically find in a glass of Sangiovese. It's also common to find cranberry, currant, plum, dried flowers, cloves, bitter coffee, smoke, leather, and rock depending on where the wine is from, and how it is made. Many Chianti and Chianti Classico wines are actually blends that include a small amount of other red varietals. Brunello, however, will be 100% Sangiovese! 
Remember, wine tastes are somewhat relative. There may be some different tasting notes you consistently find while drinking Sangiovese.  
Medium Plus Body
Think of that weight as a liquid scale, from water (light body) to heavy cream (full body) in your mouth. Sangiovese ranges between medium and full. Brunello will usually have more body than Chianti.

High Acid
You can judge acidity based on whether your mouth waters after you take a sip of something. The more you salivate, the higher the acid. Sangiovese is known for having elevated acidity. 

Medium Plus Alcohol
You can feel alcohol 'burn' the back of your throat when you take a sip. Sangiovese generally ranges from medium to high. Brunello is typically higher in alcohol. 

Medium Plus Tannin
Tannin contributes to the dryness of a wine. It comes from the skin of the grapes during the winemaking process. You can tell a wine has high tannin if it dries out your tongue. It imparts almost a bitter flavor. Sangiovese ranges from medium plus to high tannin. The acidity in Sangiovese will almost always be more pronounced than the tannin. 

Where is Sangiovese from?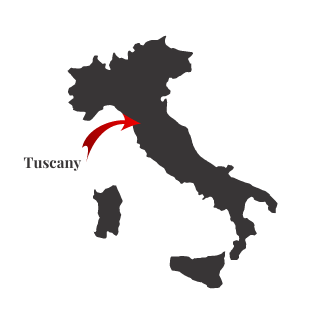 Italy
Primarily in: Tuscany
Sangiovese makes up 66% of the wine in Tuscany (that's a lot)! You will find the grape all over, but the main areas of production are:
CHIANTI DOCG: The biggest (general) area and most basic in style. Wines must include 70-75% Sangiovese and other red blending varietals include Cabernet Sauvignon, Merlot, Colorino, Canaiolo, and Syrah. A few white varietals are also permitted in the blend. 
CHIANTI CLASSICO DOCG: A smaller DOCG within Chianti. These wines must include at least 80% Sangiovese. They can include the same red blending varietals as Chianti, but NO WHITE varietals are permitted. This area is known for its Galestro soil (marl). Wines can also be aged in barriques, so they can show more coffee, chocolate, and spice aromas/flavors and tend to have a little more complexity. 
BRUNELLO DI MONTALCINO DOCG: Brunello wines must be 100% Sangiovese, so they give a pure expression of the grape. It is considered "the King" of Sangiovese wines, and rightfully so. It is usually very powerful in both body, alcohol, and tannin, compared to many Chianti wines. These wines are also generally more brown and orange in color. They are built for aging!
You can also find Sangiovese in smaller quantities from the USA (California), Argentina, and France (Corsica).
What food should I pair with Sangiovese?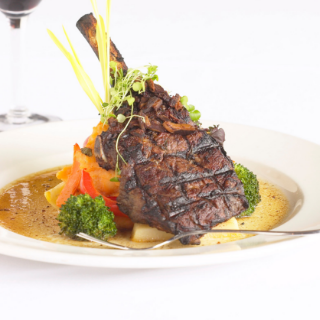 Why?
Sangiovese is medium to full-bodied and has enough tannin to stand up to gamey meats. There is often a "gamey" quality to Sangiovese wines, which complement the flavors of this dish. The earthy and herbal elements are also a plus!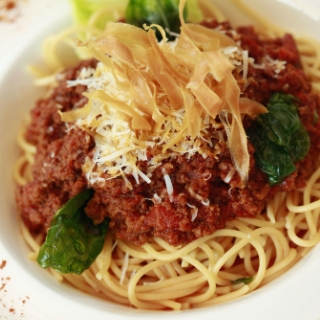 Why?
The high acidy and tomato flavors in Sangiovese wines are a beautiful combination with red sauce pasta dishes. Pasta is typical Tuscan cuisine, so it's only natural that this pairing works!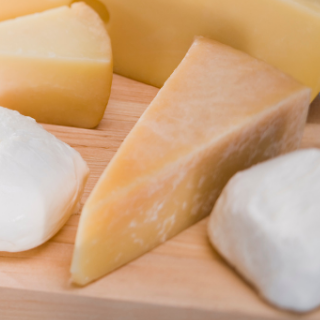 Why?
Tuscany is also known for hard cheeses. (Pecorino being a major one.) Sangiovese has good acidity and fruity flavors that cut through the richness of most hard cheeses. 
Other Pairings: Pizza, Sausage, Roasted Meats, Roasted or Grilled Veggies, Cured Meats, and Lasagna
What other similar varieties would I enjoy?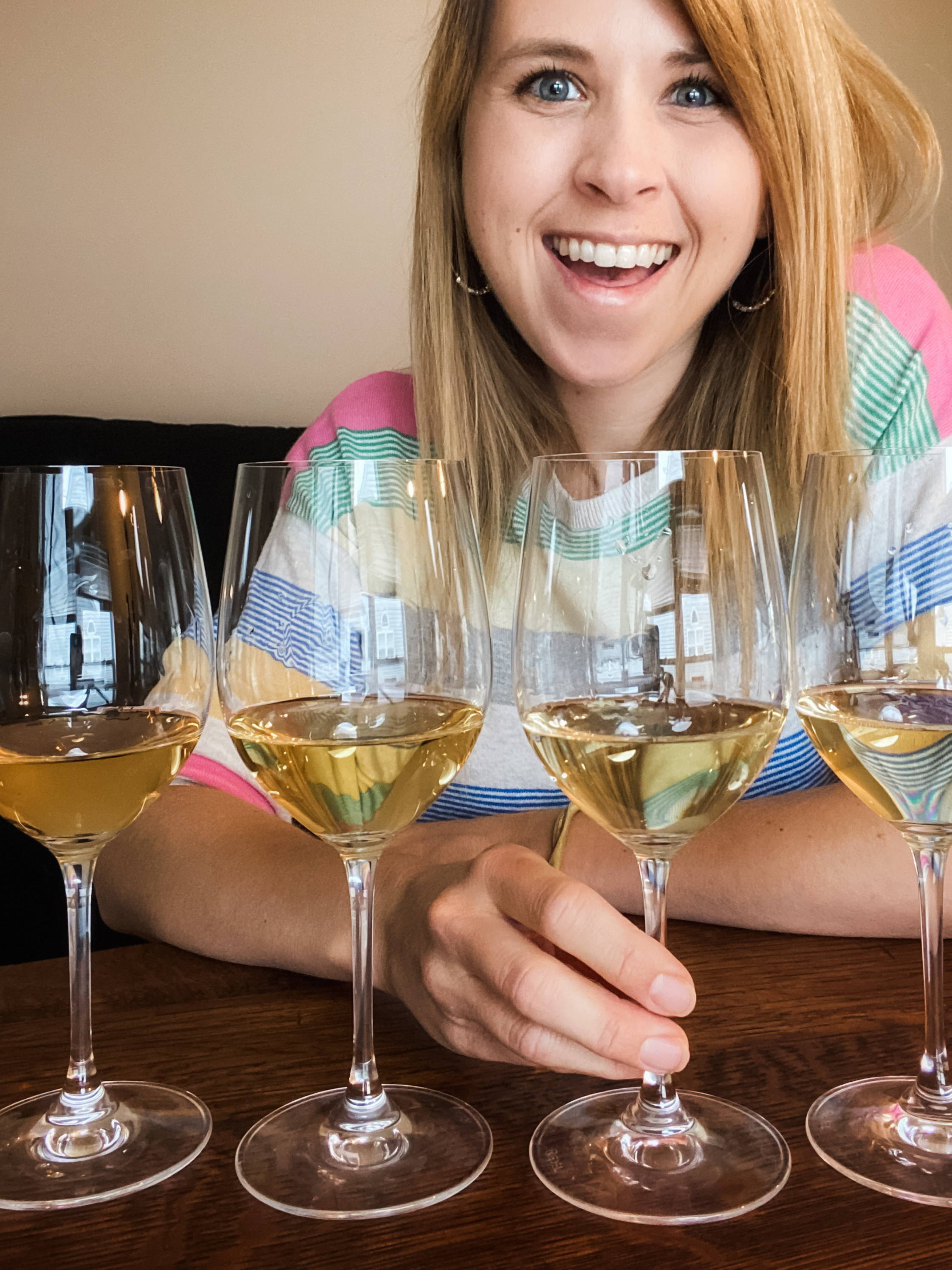 A Certified Sommelier and Certified Specialist of Wine with a passion for everything wine + beverage!