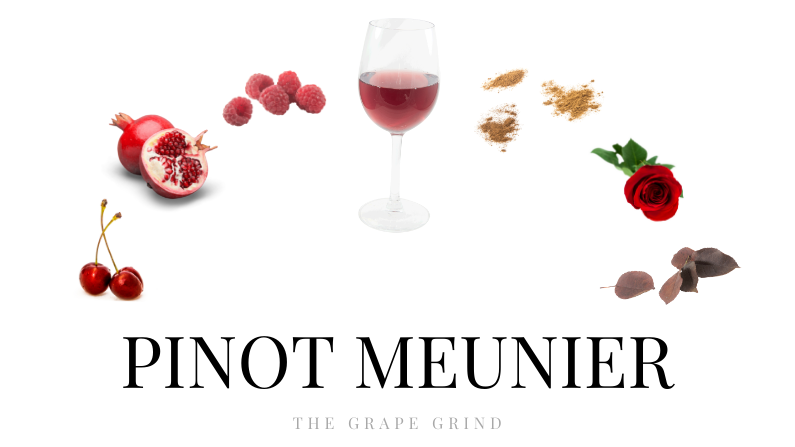 All You Need to Know About Pinot Meunier: A Quick Guide
Pinot Meunier is a light and aromatic red variety with a good amount of "juicy" fruit. It's similar in style to Pinot Noir, which makes sense since it's a genetic mutation of Pinot Noir and Pinot Gris. (Genetic mutation = a slow and natural reproduction of cells, where the grapes' characteristics are different enough to be considered a new variety.)
Typically Pinot Meunier is used as a blending grape in Champagne sparkling wines, but it's getting a lot of hype as a single variety STILL wine in many areas now too!
A few more notes on Pinot Meunier:
Similar to Pinot Noir in style, texture, and flavor, but ripens earlier and is not nearly as finicky to grow

It is often labeled simply "Meunier" in France 

It can be used in rosé in areas like the Loire Valley (where it can showcase a smoky character)
The following guide will illustrate what Pinot Meunier often tastes like (aroma, flavor, and structure). It will also tell you where it's from, provide you with common food recommendations, similar varieties, and let you know why you should be drinking more of it!
How would I describe Pinot Meunier?
Fresh
Known for adding texture, finesse, fruit (and sometimes a bit of herbal or spice notes) to Champagne blends particularly.
Floral
More perfumed than earthy, Pinot Meunier is known for being delightfully aromatic.
Fruity
Meunier is known for being very red-fruited and juicy, which brings some bright character to Champagne blends and still wines. 
What does Pinot Meunier taste like?

These are the most familiar tastes and aromas I have found in Pinot Meunier. It's also common to find strawberry, citrus, tea, sweet herbs, potting soil, mushroom, mineral, and chocolate notes depending on where the wine is from, and how it is made.  
Remember, wine tastes are somewhat relative. There may be some different tasting notes you consistently find while drinking Pinot Meunier.  
There is no "one size fits all" when it comes to structure for every grape, however, there IS a general range when it comes to body, acid, alcohol, and tannin for each. Below are general guidelines for classic representations. Growing conditions and winemaking techniques can impact each of the following.
Medium Minus Body
Think of that weight as a liquid scale, from water (light body) to heavy cream (full body) in your mouth. Pinot Meunier is on the lighter side!

High Acid
You can judge acidity based on whether your mouth waters after you take a sip of something. The more you salivate, the higher the acid. Pinot Meunier is known to have high acidity, even more so than Pinot Noir.

Low Alcohol
You can feel alcohol 'burn' the back of your throat when you take a sip. Pinot Meunier typically has very low alcohol for still wine as well as sparkling.

Low Tannin
Tannin comes from the skin of the grapes during the winemaking process. You can tell a wine has high tannin if it dries out your tongue. It imparts almost a bitter flavor. Pinot Munier is known for little tannin. 

Where is Pinot Munier from?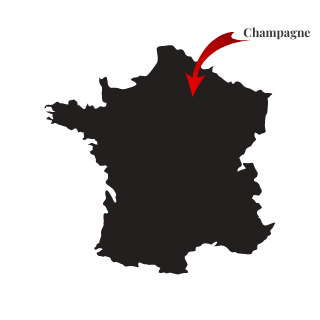 France
Primarily in: Champagne
80% of Pinot Meunier vines are found in France. It is best known in Champagne, where it's one of the three main varieties used in the cuvee's (along with Chardonnay and Pinot Noir). It makes up about 40% of plantings in Champagne and the most is found in the Vallée de la Marne. Pinot Meunier adds bright fruit and good structure and texture to these blends. It's also an approachable variety that is less expensive, but also more reliable (higher yields) than Pinot Noir.
You can also find Pinot Meunier in smaller quantities from The USA, Germany, and Australia
What food should I pair with Pinot Meunier?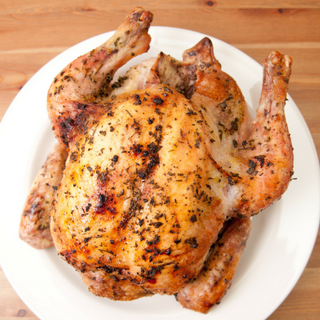 Why?
Good acid and light tannin fare well with poultry. Pinot Meunier often will have some herbal qualities that go delightfully with anything herb roasted.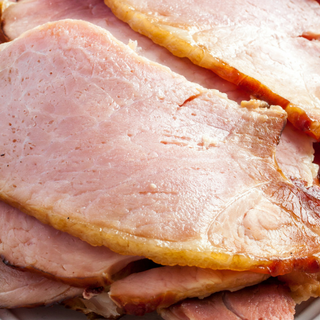 Why?
Pinot Meunier is great with lighter meats because it doesn't have much tannin (typically even less than Pinot Noir). The fruit quality is also complementary to the sweet/smoky nuances of ham and other similar meats.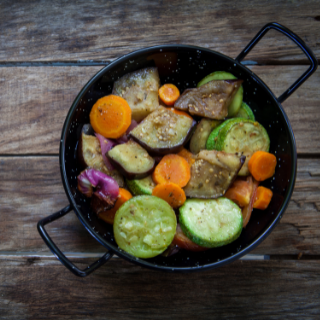 Why?
Light-bodied reds that are somewhat earthy seem to pair best with vegetables. Pinot Munier even has a bit of a mushroom note that goes well with mushrooms specifically or other roasted earthy vegetables. 
Other Pairings: Cheeses (goats milk), Antipasta, Salmon (fatty fish), Lamb, Tomatoes, Pasta Dishes, Mushrooms, Risotto. (I had it with sushi and it was awesome).
What other similar varieties would I enjoy?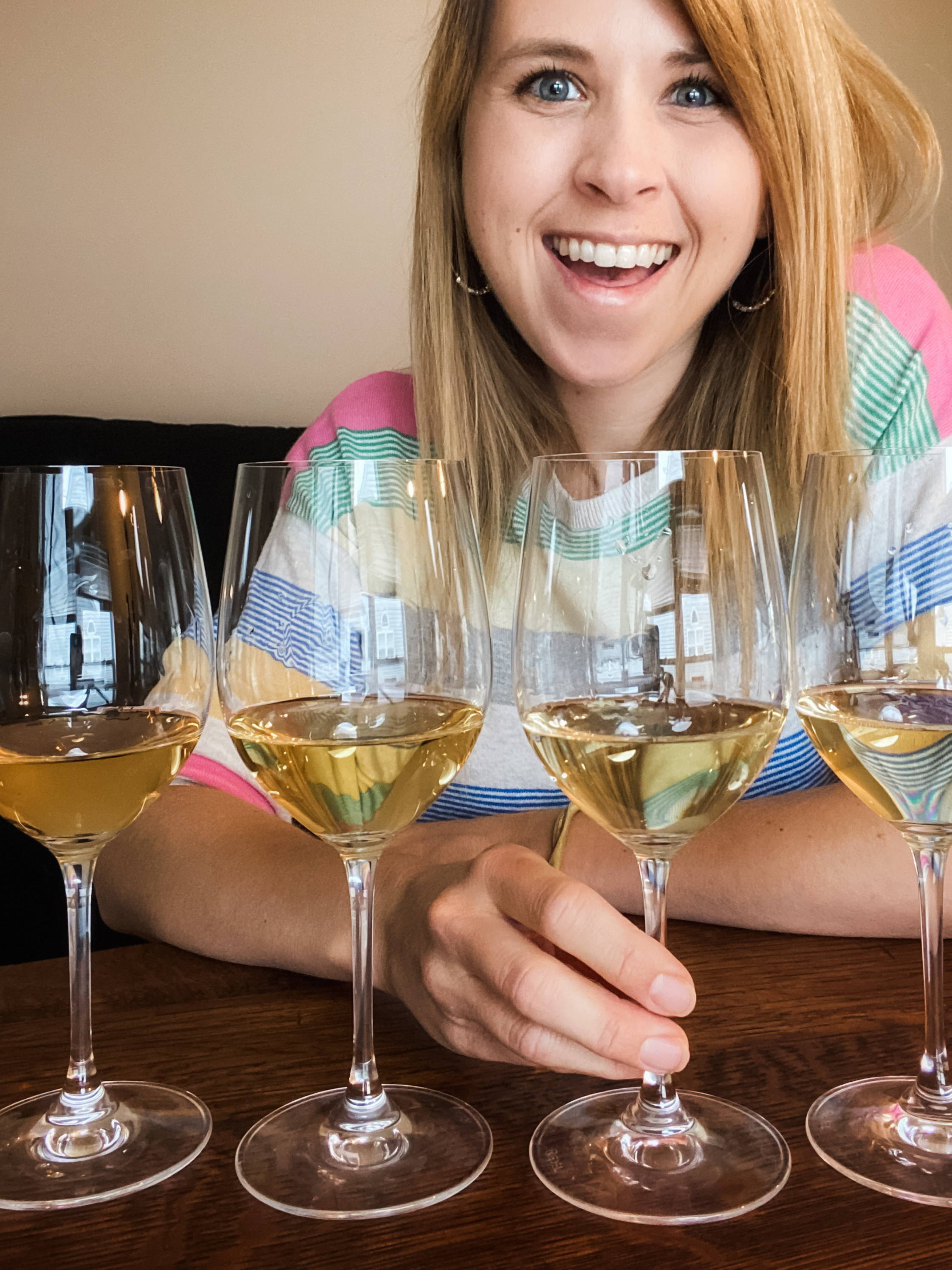 A Certified Sommelier and Certified Specialist of Wine with a passion for everything wine + beverage!