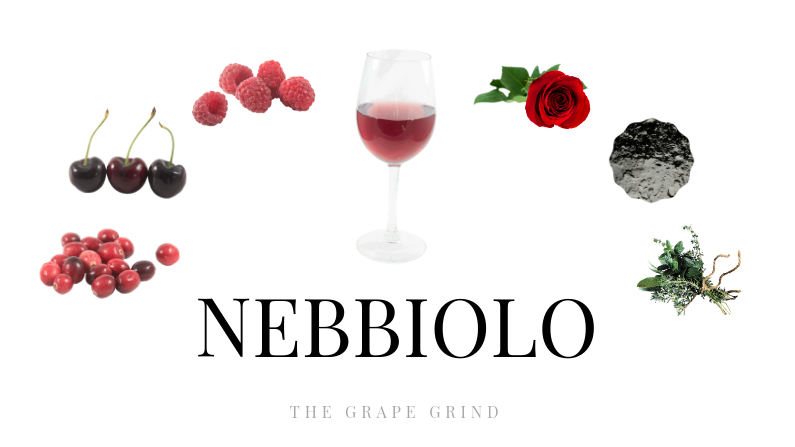 All you need to know about Nebbiolo: A quick guide
Nebbiolo is known as "King" of red wine in Italy. This variety is big, bold, and high in everything (acid, alcohol, and tannin). It is a POWERFUL grape! The funny thing about Nebbiolo is you would never guess it would be so intense! It is lighter in color (often soft shades of garnet and orange), and somewhat transparent in color density. When you take a sip, however, Nebbiolo is guaranteed to blow you away with its power!
A few more notes on Nebbiolo:
It is found mainly within the Piedmont region of Italy, which is often nicknamed the "Burgundy of Italy", as the weather is fairly similar

This variety exhibits good acidity and earthy flavors

The two main subregions within Piedmont that produce some of the best Nebbiolo are Barolo and Barbaresco
The following guide will illustrate what Nebbiolo tastes like (aroma, flavor, and structure). It will also tell you where it's from, provide you with common food recommendations, similar varieties, and let you know why you should be drinking more of it!
How would I describe Nebbiolo?
Powerful
Nebbiolo is one of the most powerful red wines! The level of acid, alcohol, and tannin are all very high, which will put your senses in overdrive! 
Rustic
Nebbiolo has many aromas and flavors. Most can be described as earthy or rustic! Red berries, roses, herbs, licorice, and even tar are some of the key aromas and flavors in this powerful wine. 
Tannic
Nebbiolo is a wine with some of the firmest tannins…meaning it is VERY "grippy". The tannin level in this wine can be a dead giveaway in a blind tasting.  
What does Nebbiolo taste like?

These are the most familiar tastes and aromas I typically find in a glass of Nebbiolo. It's also common to find strawberry, prune, raisin, violets, truffles, balsamic, leather, licorice, and bitter almond depending upon where the wine is from, and how it is made.
Remember, wine tastes are somewhat relative. There may be some different tasting notes you consistently find while drinking Nebbiolo.  
There is no "one size fits all" when it comes to structure for every grape, however, there IS a general range when it comes to body, acid, alcohol, and tannin for each. Below are general guidelines for classic representations. Growing conditions and winemaking techniques can impact each of the following.
Full Body
Think of that weight as a liquid scale, from water (light body) to heavy cream (full body) in your mouth. Nebbiolo is tricky because its looks are deceiving. Lighter in color, but a very full-bodied wine!

High Acid
You can judge acidity based on whether your mouth waters after you take a sip of something. The more you salivate, the higher the acid. Nebbiolo is a high acid red wine.

High Alcohol
You can feel alcohol 'burn' the back of your throat when you take a sip. Nebbiolo is also high in alcohol. 

High Tannin
Tannin contributes to the dryness of a wine. It comes from the skin of the grapes during the winemaking process. You can tell a wine has high tannin if it dries out your tongue. It imparts almost a bitter flavor. Nebbiolo is known for it's high (VERY high) tannin level!
Italy
Primarily in: Piedmont
Piedmont is Nebbiolo's native area, although it can be found all over northern Italy. The name is said to have something to do with the fog that covers the region. Here, Nebbiolo is big and bold, and is the main varietal of 5 DOCG's: Barolo, Barbaresco, Gattinara, Roero, and Ghemme. The best examples are from Barolo and Barbaresco. 
BAROLO: grows in less fertile soil, higher tannin, slightly more powerful, ages longer
BARBARESCO: grows in more fertile soil, softer tannin, slightly less powerful, can drink younger
If you are looking for a slightly younger, and less powerful/slightly more elegant Nebbiolo, try one from the Langhe. These are known as baby Barolos. Great value and still delicious!
You can also find Nebbiolo from the USA (California), Australia, and Mexico.
What food should I pair with Nebbiolo?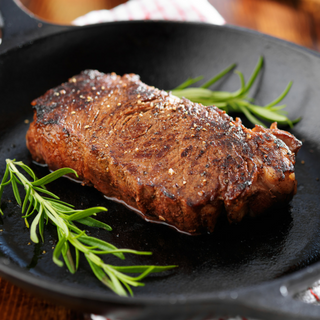 Why?
Nebbiolo needs heavy meat. The fattier, the better! This wine has such powerful acid and tannin that it needs to be able to cut through the food! Prime rib and Ribeye are great cuts of meat for Nebbiolo.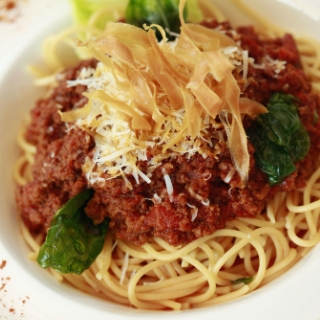 Why?
Nebbiolo is actually a great pasta wine, especially if there's meat in the sauce. The acidity in the wine complements the red sauce, and the body of the wine does well with heavier meat thrown in. Throw in some herbs and balsamic and this is a match made in heaven!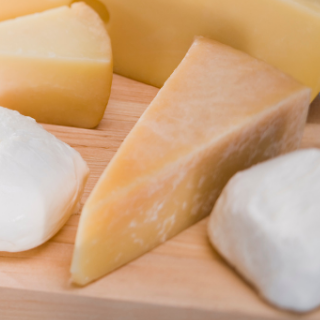 Why?
Nebbiolo loves aged cheeses. A powerful wine needs a powerful cheese and Parmesean is big in flavor and texture!
Other Pairings: Lamb, Veal, Roasted Meats, Stew, Mushrooms
What other similar varieties would I enjoy?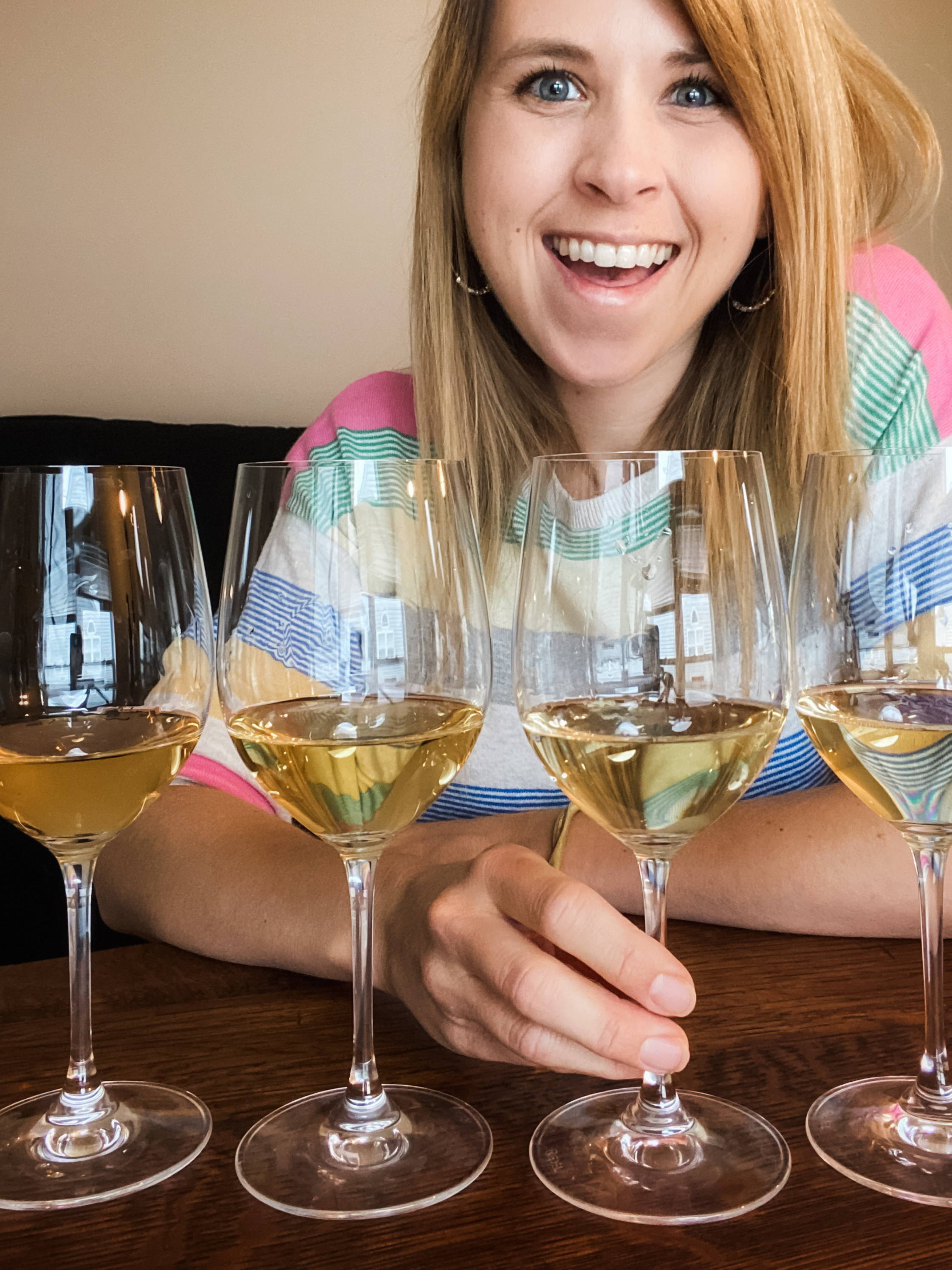 A Certified Sommelier and Certified Specialist of Wine with a passion for everything wine + beverage!