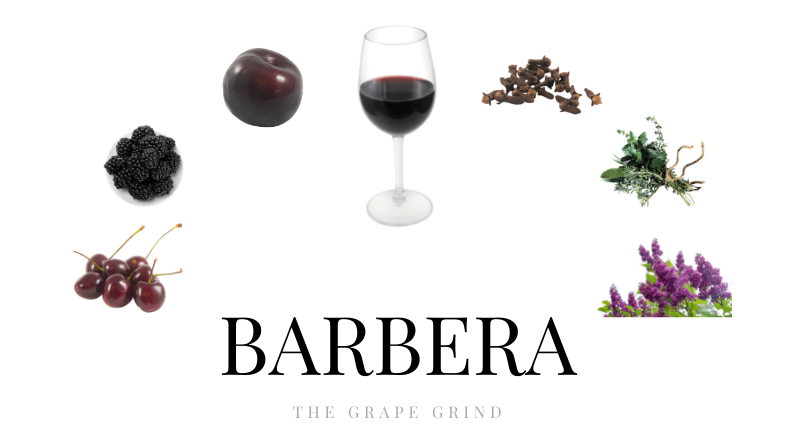 All You Need to Know About Barbera: A Quick Guide
Barbera is a dark and juicy grape grown in the Piedmont region of Italy. In fact, it is the most grown grape there. It was once known for everyday drinking wines, but is currently getting more recognition for quality and (along with many other Italian reds) pairs beautifully with a lot of Italian foods like pizza and pasta due to its high acidity and juicy + tangy fruit quality!
A few more notes on Barbera:
Used to be considered pretty "ordinary" as most was used for general everyday drinking and adding color to bulk wines

Easy to grow, Barbera plantings are very vigorous

Primarily meant for early consumption, but now many see oak usage and smaller yields
The following guide will illustrate what Barbera tastes like (aroma, flavor, and structure). It will also tell you where it's from, provide you with common food recommendations, similar varieties, and let you know why you should be drinking more of it!
How would I describe Barbera?
Dark
Barbera is known for its dark color and generally dark fruit flavors and aromas, like blackberry and plum. 
Juicy
The dark color can be deceiving as Barbera is typically a very bright and juicy wine with a lighter mouthfeel! 
Food Friendly
Because of the high acidity, Barbera is a great wine to pair with many different styles of food!
What does Barbera taste like?

These are the most familiar tastes and aromas I typically find in a glass of Barbera. It's also common to find black raspberry, strawberry, tomato, dried leaves, damp earth, baking spices, vanilla, and mineral notes depending on where the wine is from, and how it is made.  
Remember, wine tastes are somewhat relative. There may be some different tasting notes you consistently find while drinking Barbera.  
There is no "one size fits all" when it comes to structure for every grape, however, there IS a general range when it comes to body, acid, alcohol, and tannin for each. Below are general guidelines for classic representations. Growing conditions and winemaking techniques can impact each of the following.
Medium Body
Think of that weight as a liquid scale, from water (light body) to heavy cream (full body) in your mouth. Barbera is on the lighter side but can show a bit more depending on where it's grown.

High Acid
You can judge acidity based on whether your mouth waters after you take a sip of something. The more you salivate, the higher the acid. Barbera is known for its high acidity. 

Medium Alcohol
You can feel alcohol 'burn' the back of your throat when you take a sip. Barbera can range but is generally medium. 

Medium Minus Tannin
Tannin comes from the skin of the grapes during the winemaking process. You can tell a wine has high tannin if it dries out your tongue. It imparts almost a bitter flavor. Barbera's tannins are on the lower side!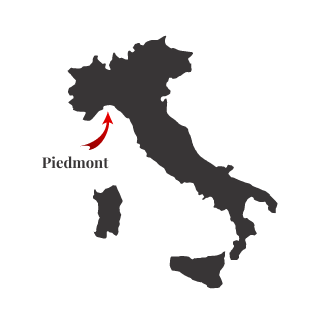 Italy
Primarily in: Piedmont
Barbera is native to Piedmont in Italy, but it can also be found in Lombardy and Emilia Romagna! Wines made from Barbera were originally known to be easy drinking and consumed early. They were also used to add color to other Italian wines. Now you can find this grape in a lot of quality wines made in both a traditional style (longer macerations and less oak) and a modern style (shorter maceration, more oak, rounder in mouthfeel). You will find the grape all over, but the main areas of production are:
BARBERA D'ASTI DOCG: a region within Asti where Barbera must be 90% of the wine. The style is generally lighter, fresher, and brighter (more acid-driven) than Alba. There is a 4 month aging period and modern styles can see good use of new oak!

BARBERA D'ALBA DOC: Can be fuller and riper than the wines of Asti. Barbera can be 85-100% of the wine but is typically 100%. There are fewer regulations here!

NIZZA DOCG: This is a 100% Barbera region. Longer aging is required (18 months and 30 for Riserva). This was previously a subzone of Barbera d'Asti!
BARBERA DEL MONFERRATO DOC: Another area known for some quality Barbera. Barbera del Monferrato Superiore was established as a separate DOCG in 2008. Both of these wines must use 85% Barbera grapes. 
You can also find Barbera in smaller quantities from Slovenia, South America (Argentina/Uruguay), and USA (California)
What food should I pair with Barbera?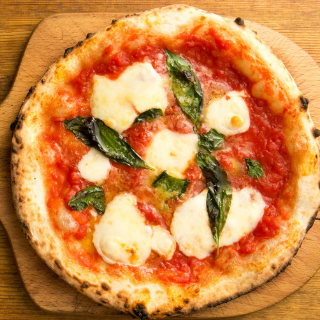 Why?
The high acidity and juicy/tangy fruit flavors in Barbera wines are a beautiful combination with red sauce dishes. Add some basil or herbs to complement the combo even more. This is a solid comfort food pairing!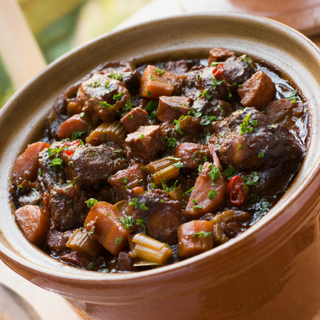 Why?
Barbera can be great with both light and hearty dishes and stews can be an amazing paring depending on the sauce! Lighter-bodied, rustic wines with good acid are great for stews because they don't overpower the meal! The wine and stews rustic flavors can complement each other as well!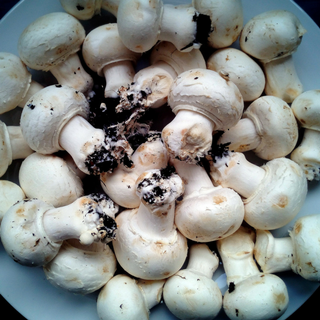 Why?
Most Italian reds are known for earthy qualities, Barbera is one of these. Barbera is earthy with light tannins which make it fairly easy drinking, and a great accompaniment to earthy mushroom dishes whether that be in a sauce, risotto, or sauteed/grilled.
Other Pairings: Cheeses (Pecorino, Asiago), Grilled Meats (Chicken, Lamb, Pork), Pepperoni, Sausage, Bacon, Pasta with Red Sauce or Pesto, Tomatoes, Root Vegetables, Risotto, Hamburgers
What other similar varieties would I enjoy?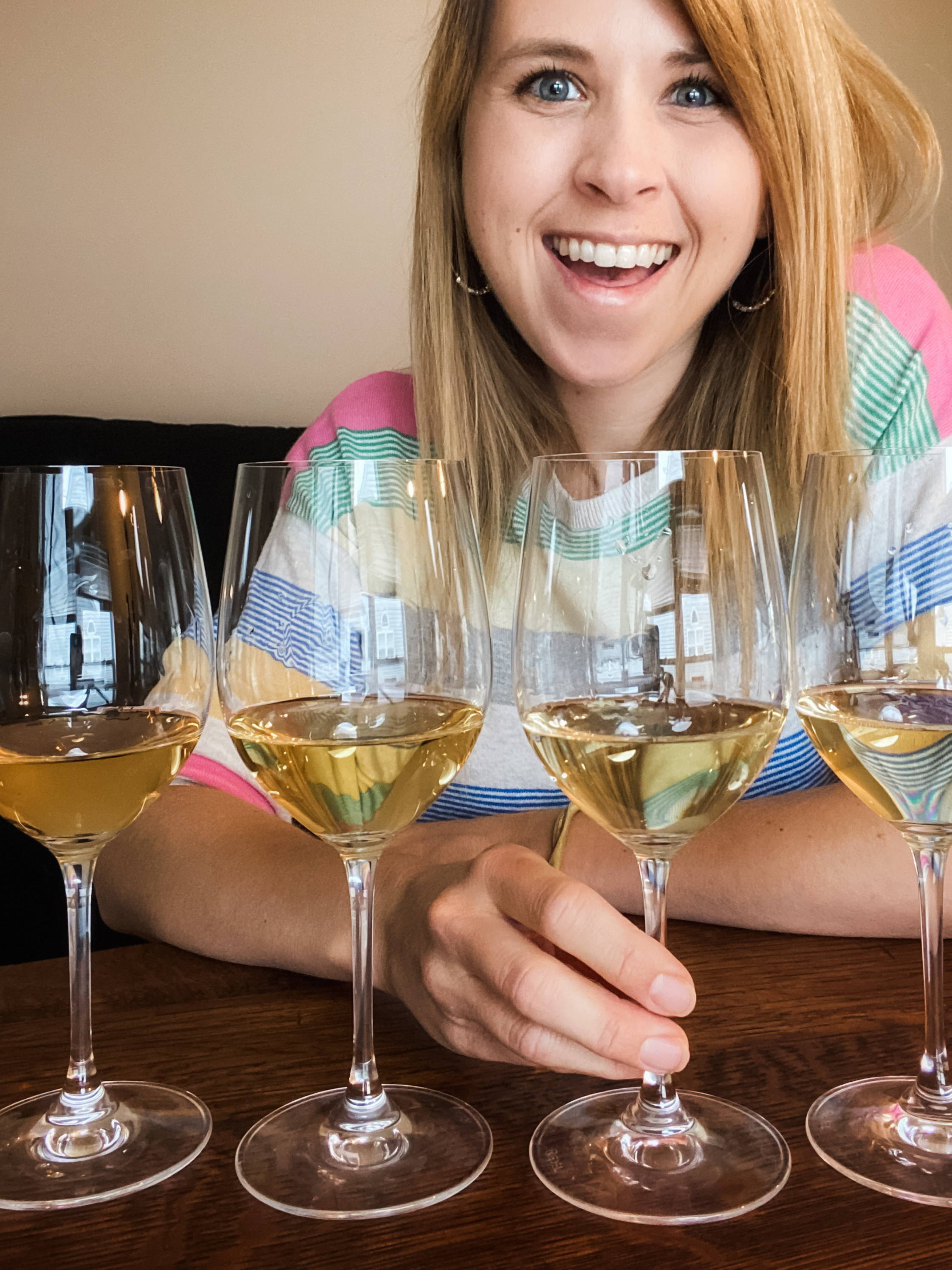 A Certified Sommelier and Certified Specialist of Wine with a passion for everything wine + beverage!