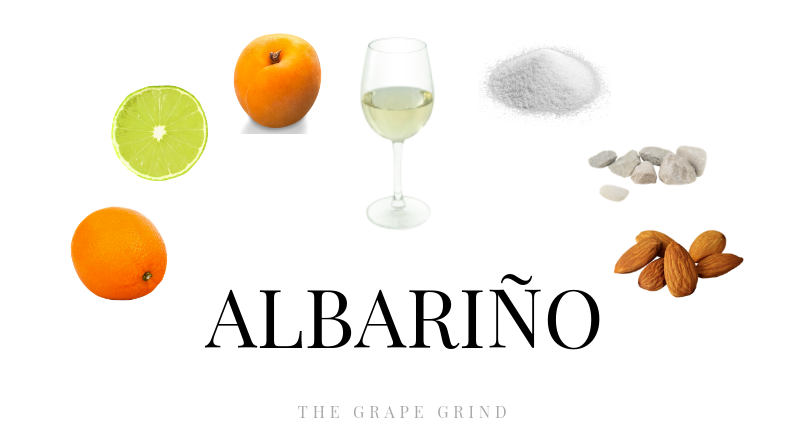 All you need to know about Albariño: A quick guide
Albariño is a fantastic crisp and bright wine that pairs wonderfully with seafood. Albariño is one of Spain's signature white wines, mainly from Rias Baixas in Galicia (which is on the northwestern coast of Spain). In Portugal, it is known as Alvarinho. Albariño wine is also produced in California and other areas in the US. Have you heard of this bright white wine? It's finally starting to get some attention from white wine lovers. If you crave lighter, leaner, leesy, citrusy white wines, Albarino is worth learning a little about! 
The following guide will illustrate what Albarino tastes like (aroma, flavor, and structure). It will also tell you where it's from, provide you with common food recommendations, similar varieties, and let you know why you should be drinking more of it!
How would I describe Albariño?
Bright
Albariño is very lively. There are a lot of bright, delicious aromas and flavors going on in this white wine, especially citrus and mineral! 
Clean
Albariño is rarely oaked, which allows you to taste the true flavors of the grape. It can also have some "green" flavors, which make it extra crisp and clean!
Tangy
Albariño may make your lips pucker a bit. It's citrusy, minerally, and has a good amount of acid, which can make it a fantastic food wine. However, there's generally some creaminess from the lees to round it out! 
What does Albariño taste like?

It's also common to find tangerine, nectarine, grapefruit, lemon curd, apple, pineapple, floral, sweet herbs, wet rock …and sometimes a beer, bread dough, or parmesan cheese-like aroma (from the lees) all depending upon where the wine is from, and how it is made. 
Remember, wine tastes are somewhat relative. There may be some different tasting notes you consistently find while drinking Albariño.  
There is no "one size fits all" when it comes to structure for every grape, however, there IS a general range when it comes to body, acid, alcohol, and tannin for each. Below are general guidelines for classic representations. Growing conditions and winemaking techniques can impact each of the following.
Medium Body
Think of that weight as a liquid scale, from water (light body) to heavy cream (full body) in your mouth. Albariño is light to medium bodied.
Medium Plus Acid
You can judge acidity based on whether your mouth waters after you take a sip of something. The more you salivate, the higher the acid. Albariño has a good amount of acidity. 
Medium Plus Alcohol
You can feel alcohol 'burn' the back of your throat when you take a sip. It also can contribute to the mouthfeel and "weight of the wine. Albariño is balanced in alcohol.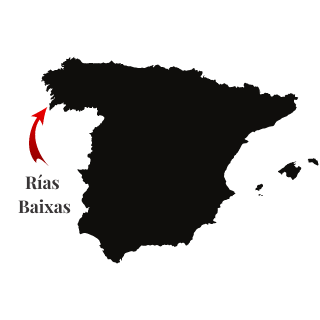 Spain
Primarily in Rias Baixas (Galicia)
Abariño is Spain's most notable white grape. You will find the best and most seafood-friendly styles in Rias Baixas, which is in Galicia (also known as "green Spain"). These Albariño wines will have notes of citrus, apricot, melon, and a little saltiness from the nearby ocean! They are bright and crisp, but also have an oily smooth texture from lees (which are essentially dead yeast cells).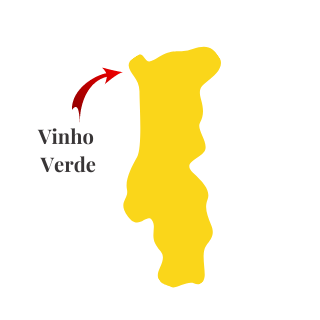 Portugal
Primarily in Vino Verde?
Portugal produces some fantastic Alvarinho as well, mainly from the Vino Verde region. This area is very close to Spain's Rias Baixas but much larger! Vino Verde produces wines of variable quality. It is often cheaper and blended with other white grapes, mainly Loureiro. You will taste zestier fruit flavors and fewer floral notes. These wines are also likely to be lower in alcohol and have more effervescence!
You can also find wonderful Albariño from The USA, Argentina, New Zealand, and Brazil.
What foods should I pair with Albariño?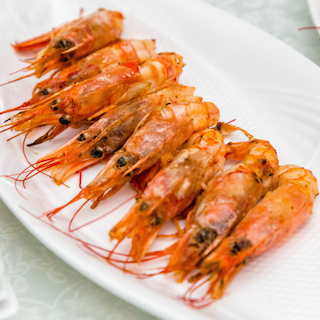 Why?
Albariño is grown mainly in coastal areas, near the ocean. It's just begging to be paired with seafood! The crisp acidity, zesty citrus flavors, and bit of saltiness are a perfect match for all types of shellfish!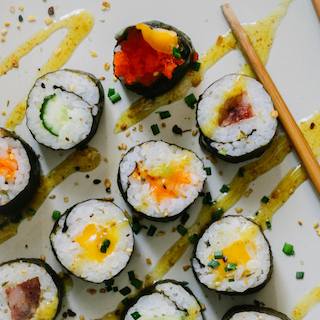 Why?
Similar to shellfish, Albariño and sushi are a fantastic pairing. There is just enough body in Albariño to hold up to the sushi rice and the salinity in the wine can tame the nori flavors.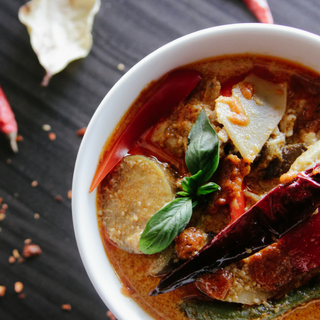 Why?
Because it's fun! Instead of seafood, try adding some Thai or other dishes with a Caribbean flair. This zesty varietal should be able to handle all the flavor. Just make sure the dish isn't too spicy, or it will overpower the wine. 
Other Pairings: Oysters, Poultry, Vegetables, Salad, Paella, Spicy Dishes
What other similar varieties would I enjoy?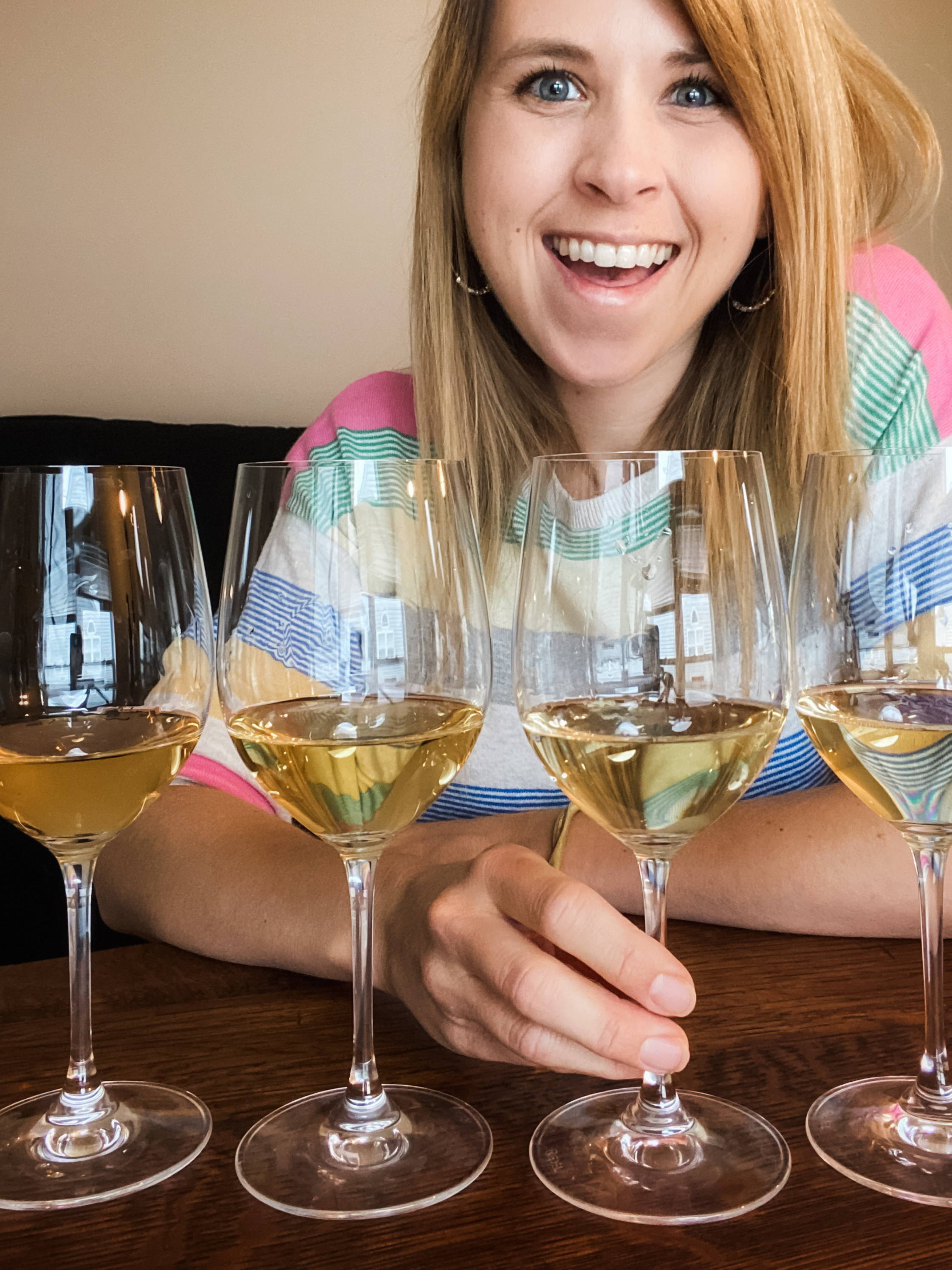 A Certified Sommelier and Certified Specialist of Wine with a passion for everything wine + beverage!