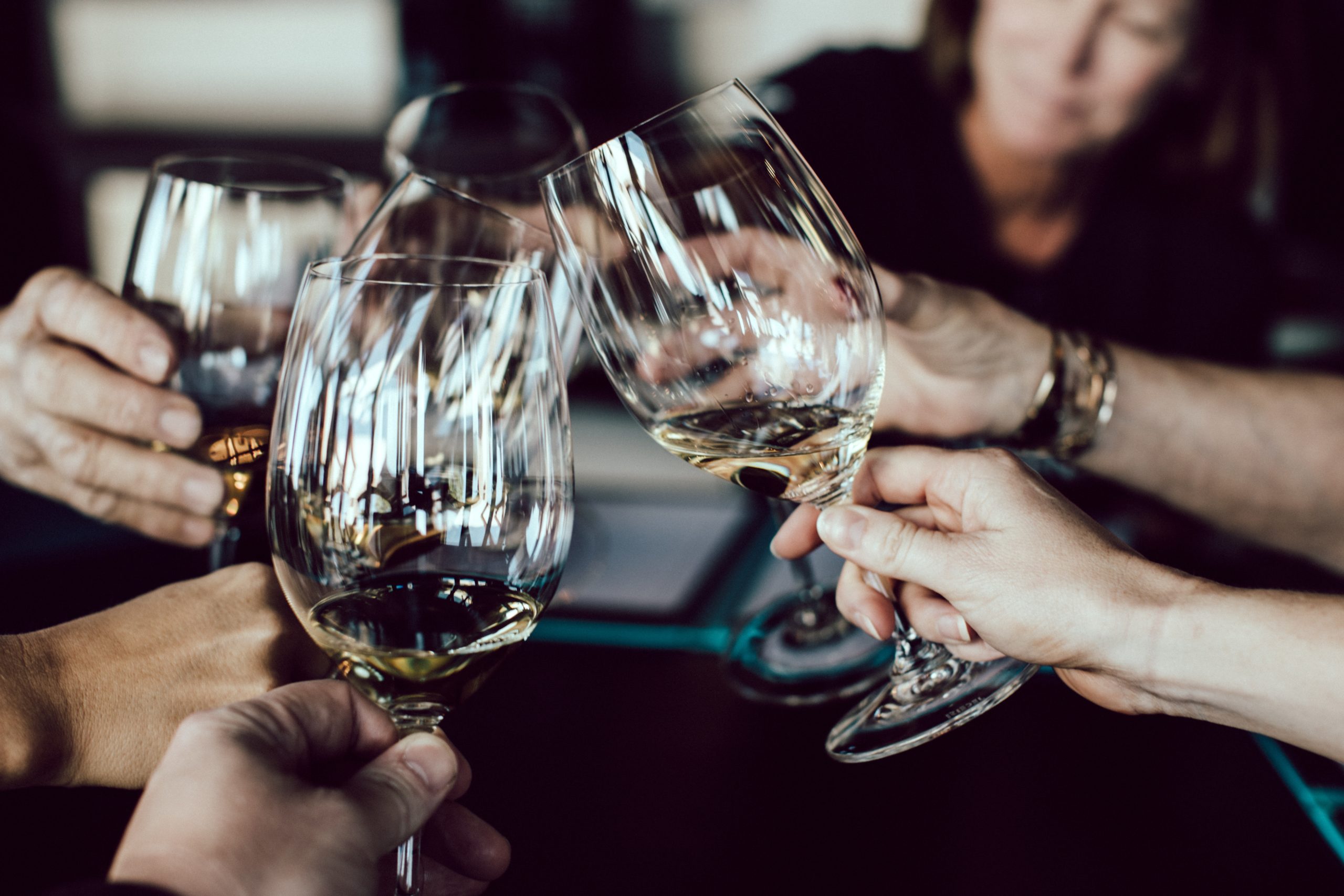 6 Different Wines to Try …When You Get Sick of the Classics!
I'm not sure what type of wine drinker you are, but if you are anything like me, you like variety. My guess is you are here because you are looking for something outside of the box…. something a little more exciting …something you can tell your friends about. Well friends, I have a round up of 6 of my personal favorite grapes you possibly haven't heard of and need to try (or just continue drinking)!
These 6 varieties are anything but boring. They are from regions all over the world and exhibit some great aromas and characteristics that make them specific to that region. You probably won't be able to find all of these varieties at your nearest grocery store (although some grocery stores surprise me with their selection), but browse your nearest wine shop and I'm certain you will be able to find some great examples. 
It's exciting to open a bottle of something new and change up routine a little. Here's the 6 varieties I think you should check out before the summer is over!
Pronounced: GREW-NER VELT-LEE-NER. This is Austria's signature white grape. It's a quality white wine that won't bust your wallet and is increasing in popularity (especially on restaurant wine lists). Grüner Veltliner translates to "green grape". It is dry and refreshing, with citrus, white pepper, and vegetal notes. This variety can be made in two different styles; a light and spritzy version, or one that is more weighty and complex. It's a fantastic food wine as well. If you are a fan of Sauvignon Blanc, I would give this one a try! It's become a new favorite of mine!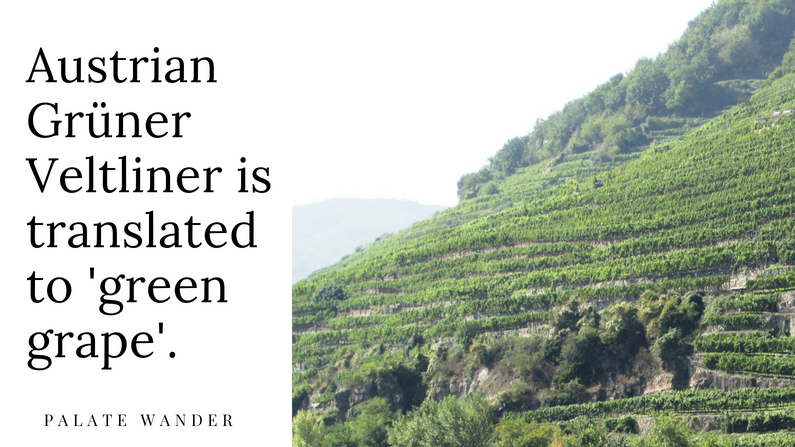 Pronounced: GAR-GAN-YAY-GAH. This is a delicious white variety from the Soave region in Veneto (around Venice, Italy). Garganega is also a very affordable and undervalued wine. I got hooked on this variety on my trip to Venice a couple of years ago. The wine is similar in style to Pinot Grigio, but showcases way more fruit and an incredible aroma. It's also a little more smooth and rich in body. You will find notes of peach, melon, orange citrus, and occasionally, green apple and salty flavors. This is a very easy drinking white that will please almost anyone!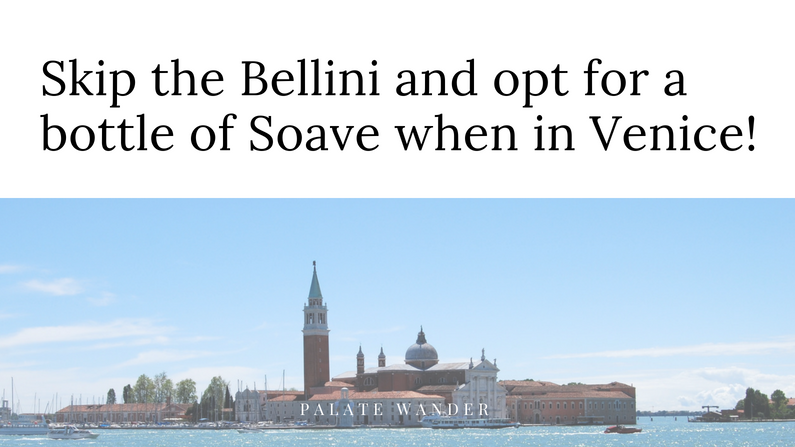 Pronounced: VER-MEN-TEE-NOH. This is up there on my list of favorite whites! Vermentino is a medium bodied white wine, found mostly on the island of Sardinia, Italy. This crisp varietal likes to grow at warmer temperatures, giving it a little more body. There are different styles ranging from light and zesty, to rich and oily. The wine shows flavors of lime, grapefruit, green apple, almond, flowers, and some salinity (being that it's grown near the ocean). This wine can also be similar to Sauvignon Blanc, but it's not as "green". It's a perfect sipper for a hot day. 
Pronounced: COR-VEE-NAH. This red varietal is also found in the Veneto region of Italy. It is most commonly blended with Rondinella and Molinara in the sub regions of Valpolicella and Bardolino (the bottle will be labled Valpolicella or Bardolino). 100% Corvina grapes are becoming more well known and the wine showcases very simple and easy flavors of tart or dried cherry/strawberry and nuts. Corvina wines can be light or heavy (similar to port). In Amarone, Corvina grapes are dried before wine making, resulting in a very heavy and rich style. (Well worth trying if you want to pay the hefty price!) This is a fun Italian grape worth tasting and knowing about!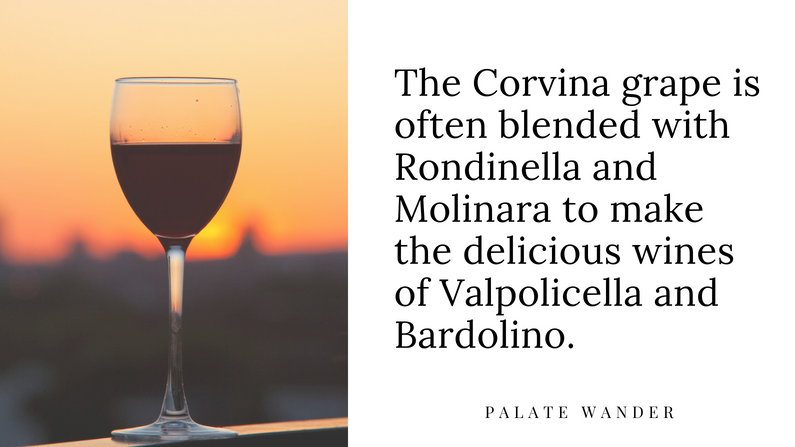 Pronounced MEN-THEE-AH. This medium bodied red varietal is found in Spain and Portugal. It's a red fruit wine and similar in characteristics to Pinot Noir or Gamay. You will find flavors of cherry and pomegranate as well as a good amount of minerality (and sometimes notes of herbs and licorice). When unoaked, this wine can have a bitter flavor. Mencía is a zippy red that is INCREDIBLE with food.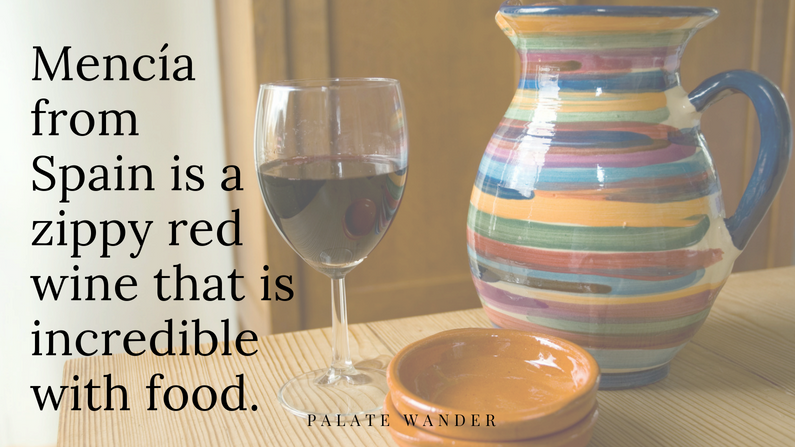 Pronounced MON-TA-PUL-CHA-NO. I discovered this varietal when I was in college. (You can find inexpensive bottles many places!) This red wine is from Central Italy and NOT to be confused with Vino Nobile de Montepulciano (which is a regional wine using the Sangiovese grape). Montepulciano is mostly found in the Abruzzo, Marche, and Puglia regions of Italy. Montepulciano de Abruzzo is the most common (and best in my opinion). This variety can be oaked or unoaked, and both will exhibit different flavors. You will taste red and black fruit flavors (cherry and plum), herbs, and cocoa. This is a serious pizza wine and also tasty to just sip on its own!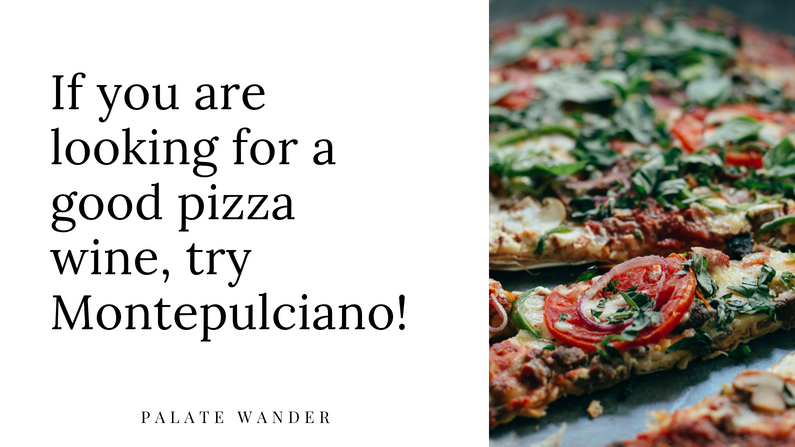 So there you are! One for every day of the week …plus a bonus day for the one you like best!
6 Different wine bottles to add to your shopping list !